Disclosure: This is part of a sponsored collaboration with Latina Mom Bloggers and Disney Studios.  However, all opinions expressed are my own.
Me encanto Disney's Planes Fire & Rescue Blu-ray™. We didn't get to catch it in theaters so I jumped at the chance to review the movie with the boys in our home. And boy am I glad we did, it even made me a little teary eyed (soy chillona it's true) a few times! The boys absolutely loved the movie too! With my husband doing the job that he does, having friends that also serve and some that serve as firefighters, Disney's Planes Fire & Rescue Blu-ray™  really hit home.  Back home I grew up helping my abuelos clean the Police station of our hometown so we got to know all of the law enforcement back home including some of the volunteer fire fighters. In our small town we have an all volunteer fire department, pretty impressive right!  A great bunch of people.
Now that I have a family I like to teach mis hijos (my boys) about a lot of different things so they will be well rounded and all you know. A joined Cub Scouts last year and one of the go-see's that was a part of our Tiger Scout curriculum last year was to visit a fire station. The fire fighters explained what their jobs consisted of to the boys. One of the things that stuck out to the boys was that the firefighters would work for 24 hours at a time and be away from their families all day and all night even on holidays. They are truly everyday heroes in my book. Facing danger every time they ride out to fight fires and save everyone.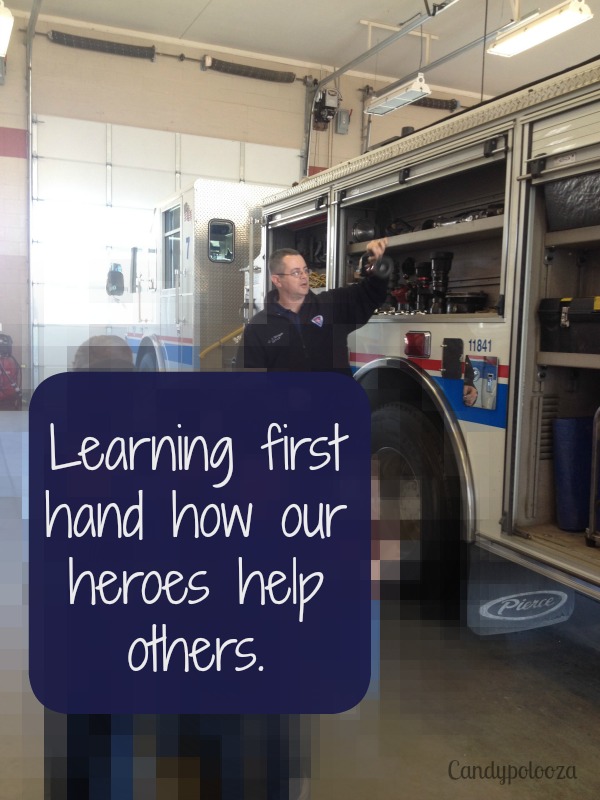 I asked A who his heroe favorito (favorite hero) was besides his daddy and here's what he shared with me:
I'm so excited to share a review on Disney's Planes Fire & Rescue, for first time ever on Digital HD and on Disney Movies Anywhere on November 4, 2014.
The camaraderie that Dusty, Blade Ranger, Dipper and the rest of the gang show was really special, much like the bond that is formed between firefighters which I can imagine is unlike any other. The boys and I all learned a lesson while watching Disney's Planes Fired & Rescue, humility and the openness to follow direction. Had Dusty  not listened to Blade Ranger his picture would have been "on the board." And A says that s"sometimes you have to turn up the heat." A fabulous family movie and I'm calling it  a "must own" for all children of emergency service personnel.

Did you catch Disney's Planes Fire & Rescue in theaters? If you didn't, make sure to pick up Disney's Planes Fire & Rescue Blu-ray™ available on Blu-ray and Digital HD Nov 4! After you watch the movie as a family ask your kids who their heroes are. And let me know if you got a little teary eyed as well! I'm so excited about thisDisney's Planes Fire & Rescue!
 Feeling lucky?! Join Latina Mom Bloggers on Twitter and tweet about #MiHeroeFavorito 'Who's Your Hero & Why' featuring Eric Estrada LIVE Twitter Party on 11/4 from 9-10 PM EST. Click on the image to RSVP! 
Enter the rafflecopter below for a chance to win your very own copy of Disney's Planes Fire & Rescue Blu-ray™