My parents are headed to the #USAvsARG game tonight and they could not be more excited! I'm over the moon for them! They will be cheering on the USA!! They will get to see native east Texas and Nacogdoches hometown boy Clint Dempsey take on the amazing Leo Messi. The match is going to be epic! I will be enjoying an ice cold Coca-Cola as I watch along tonight and some great snacks of course!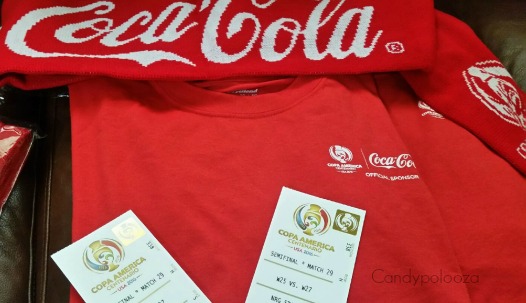 Did you know Coca-Cola and Soccer go together? They sure do! Read on:
"The Coca-Cola Company has a long-standing connection to soccer and the sport's ability to bring people together," said Bob Cramer, Group Director, Sorts Marketing, The Coca-Cola Company. "Because of that heritage, we wanted to be a part of this year's special Copa America, which will celebrate the tournament's rich history, and the passion and excitement that surround it."
Coca-Cola has partnered with Copa America Centenario to celebrate the 100 year marker of the Copa America tournament. The games will feature some of soccer's biggest stars competing from June 3-26 in stadiums across the United States. The 100th anniversary of the tournament also marks the first time the US will host Copa America, magnifying the emotion that is sure to surround the games.
Coca-Cola invites you to Share a Coke and a Song to express those feelings without having to say a word. Lyrics like "We Are the Champions" and "Hold My Hand" will be among the many inspirational phrases showcased on the bottles this summer. The campaign will also feature a series of vignettes representing the different feelings and moments that accompany Copa America. Among them includes a 30-second television spot that captures the essence of feelings too powerful to express aloud. The reel illustrates countless emotions flashing across the faces of super fans in celebration and heartbreak, highlighting the fire and passion people around the world share for soccer.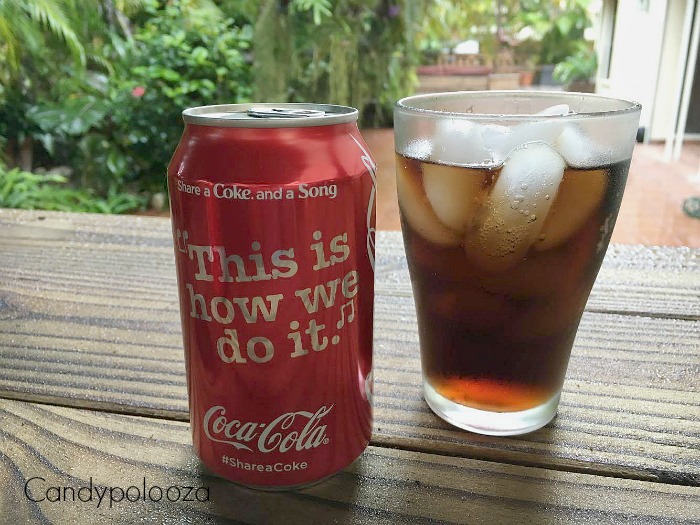 Share your moments with Coca-Cola by keeping up with the conversation on social media. Commemorative stickers, emojis and gifs will be made available on Facebook and Twitter to share with family and friends. By using the hashtag #CopaCocaCola, twitter users can also access a custom Twitter hashflag emoji to express their love of soccer and all things Copa. There are so many different types of moments you can experience watching Copa America. What better way to celebrate it than by drinking an ice-cold, refreshing bottle of Coke.
Question:
Who are you cheering for during the Copa America Centenario?
Cheers!!
USA! USA! USA!!!!
Candy