Summer is coming and if you are a military family you know what that means! You could possibly be starting a new adventure thanks to branch. Where will your family end up? Oh the possibilities right?! We've been at this game long enough that I don't even get anxiety about it anymore. You don't really have much control when it comes to when and where sometimes but you do have control when choosing the best housing for your family. There's a few variables to consider and I'm sharing a few of them with you today that maybe you might not have considered.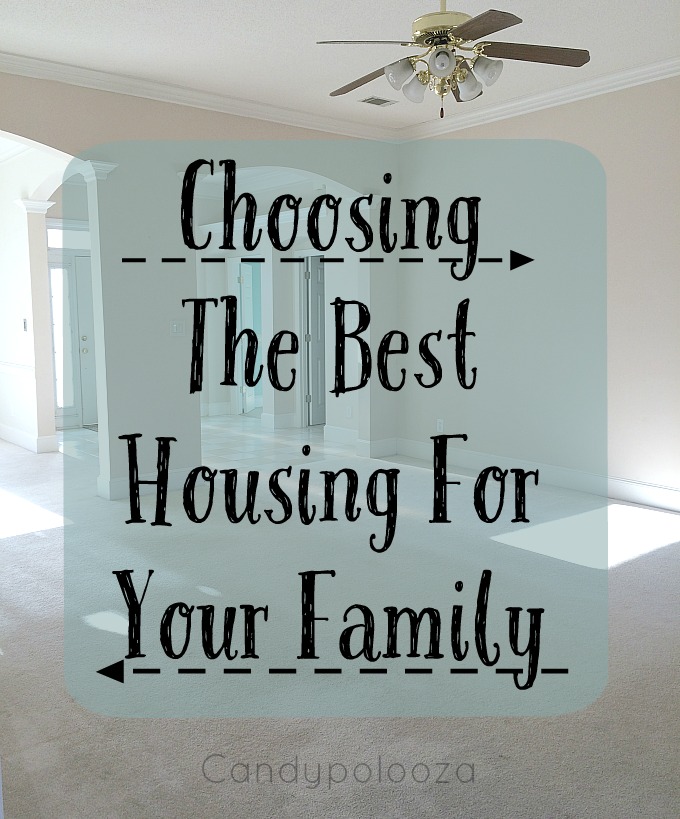 Your spouse has orders and now the online house-hunting begins. I honestly like to start looking as soon as we find out. Will those properties be available, not likely but it's a good idea to start getting familiar with schools and areas you want to live in. But in all reality you could hope to be one place and end up somewhere else completely.
When it comes to housing here's your options:
Renting an Apartment

Renting a stand-alone house

Renting a duplex or townhome

Buying a home

Living on the installation
Just to give you an idea of how we chose the best housing for our family, here's how we have made our housing decisions:
First Move
When the hubs came back into the Army we had been married fire years but had just had our first child. We knew there was a deployment coming so we felt it was the best choice to rent an apartment. We didn't need a yard at that time and I was planning on going home during the 15 month deployment. An apartment for us was perfect. We did a 2 bedroom apartment so Aramis could have a nursery. We determined what wasn't important to us and at that time it was more economical for us to go with an apartment. After the deployment we were back in Fayetteville so we expanded and found  a three bedroom apartment that worked well for us.
Second, Third and On Moves
Aramis was turning 3 and we knew we were ready to make the jump to renting a stand alone house. We found a house near post and enjoyed our three years in Tampa in a 3 bedroom home. The same thing happened ever since our secound move. We've rented and will probably continue to rent a house.
Buying 
Buying a home has to be a decision made by you and your spouse. I remember when we were considering places, a co-worker of the hubs recommended to him that if we move to a certain area we should buy. So when the hubs came home saying, we should buy I reminded him that we had made a decision a long time ago. It's a big decision that shouldn't be taken lightly. Honestly if we ever buy a home while on active duty it would be our final duty station, but who knows. That's still up for discussion and for now.. we won't be buying.
I hope this post helps you get an idea of what's available to you as a military family. I remember our first move and how nervous it made me. Make the decision together and you can't go wrong.
Question:
How many times have you moved and what is your housing of choice?
Cheers! 
Candy