Christmas at Old Fort Concho is THE holiday event in San Angelo, Texas and it is not to be missed. I'd driven by Fort Concho many a times as Aramis was also enrolled at Fort Concho Elementary- the only elementary in the United States to be on historical land. How's that for trivia! It was amazing to see it transformed for the holidays and see all of San Angelo and surrounding areas come in for the weekend-long event. Truly an event not to be missed if you are in the area.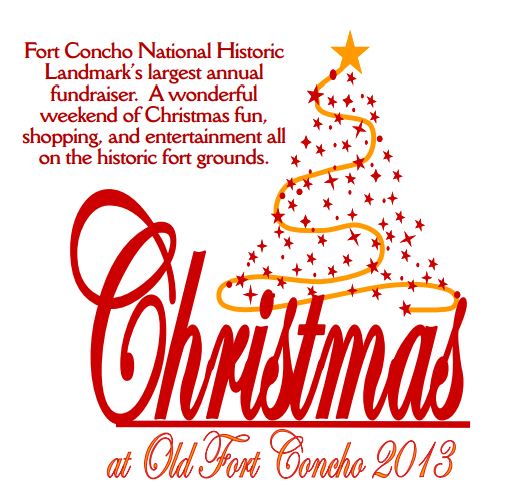 picture source from site
While we were stationed at Goodfellow Air Force Base, we attended our first Christmas at Old Fort Concho, it was really amazing. We didn't get to spend much time there because the hubs had a company holiday party.. but Aramis did get to make a wonderful memory with his friend Preston. They both participated in the Boot Camp session led by two Buffalo Soldiers. The boys had to "sign-up" for service and swear in and all. The recruits were taught how to march and how to fight with bayonets, (fake bayonets ofcourse.) They enjoyed it so much. They received their certificates and the hats they wore as sovenirs. Truly a wonderful time and memory for the boys. 
Christmas at Old Fort Concho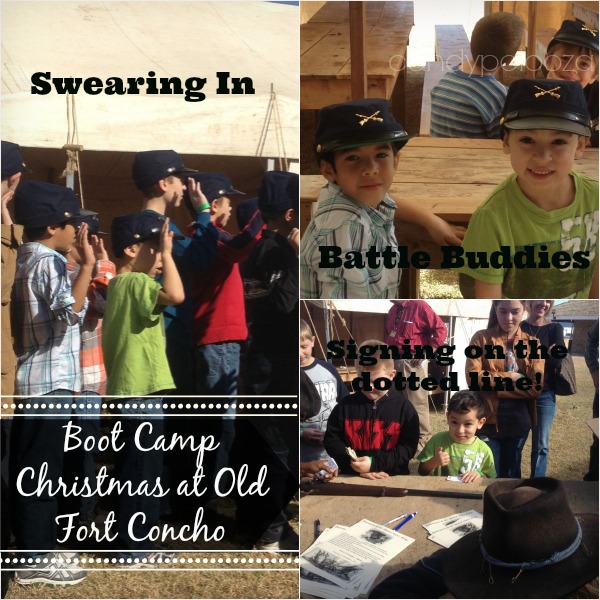 What are your favorite holiday events in your area?