What seemed like a dream, will come true on Thursday morning when I make my way to Anaheim to spend the weekend with a group of 24 amazing bloggers and Disney to attend the Disney D23 Expo! Yes!! I'm screaming on the inside and you know I've cried already, lol but Disney D23 Expo here I come! I feel like it's a dream and ultimate bucketlist item. I never thought I'd make it to this event. I mean I could but to experience it like this is far beyond anything I can imagine.
Friends I can only expect that my experience in Anaheim will be unlike any other. Our itenerary is busy but oh so full of fun and I can't wait to share it with you all on social. Of course, you'll have to make sure you are following me on social: Twitter, Facebook, Instagram, Tumblr and I'll share some on SnapChat too (candypolooza)!
We've received the itenerary and I was blown away to see that the Legend's induction would be our first event to attend. If you have been following my Twitter account you know who I'm stoked to be seeing.. OPRAH!!! She will be inducted into the Disney Legends and it's a very special 30th Anniversary event. The amazing Stan Lee, Mark Hamil and a very special induction for the late Carrie Fisher. It's going to be such an emotional event. This is happening Friday so follow me on Twitter to get all the goods!
You guys are not going to believe the itinerary! Who remembers Ducktales?! We'll be joining Disney XD for a special sneak peek of the upcoming animated series "DuckTales," followed by a Q&A with executive producer Matt Youngberg and co-producer and story editor Francisco Angones, plus the priceless opportunity to dive into the one-and-only Scrooge McDuck's Money Bin and 'swim' away with a professional 180-degree video capture to share with friends. YES! The money bin! It's going to be epic!!
Based on the Emmy Award-winning series treasured by a generation of viewers, the new animated comedy-adventure series chronicles the high-flying adventures of Duckburg's most famous trillionaire Scrooge McDuck, his mischief-making triplet grandnephews, Huey, Dewey and Louie, temperamental nephew Donald Duck and the trusted McDuck Manor team: big-hearted, fearless chauffer/pilot Launchpad McQuack, no-nonsense, housekeeper Mrs. Beakley, and Mrs. Beakley's granddaughter, Webby Vanderquack, resident adventurer and the triplet's newfound fierce friend.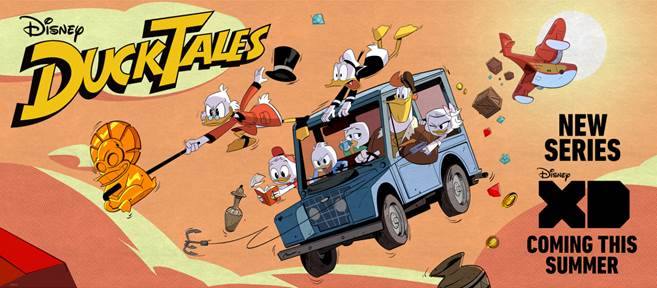 All of the exciting news coming from the live action films coming in the near future and exciting sneak peeks. I've seen possible AntMan updates with The Wasp! Can't wait to see who will be coming on stage with these annoucements as well! Also we'll get peeks at the animated films coming from Disney Pixar. You will most definitely want to get notifications for all of this exciting Disney news!
AND DID I MENTION DISNEY PARKS?
YES! I'll get to enjoy two nights at Disneyland and Disney California Adventure park to experience the "Summer of Heroes!"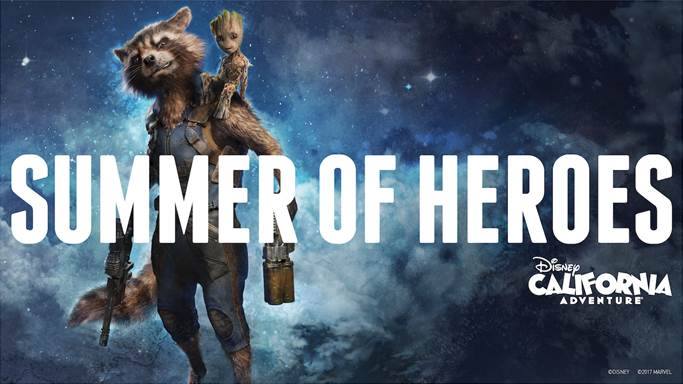 Disney California Adventure park is officially the destination for adventure, intrigue and triumph as recruits from around the world – like you – join forces with legendary Super Heroes in an ever-expanding universe of stories that will grow even bigger over time including the thrilling, rocking attraction, Guardians of the Galaxy – Mission: BREAKOUT!  
I've heard this ride is not for the faint of heart, so I'm still trying to decide if I'll go thru with it. Stay tuned!
Ok so there's still so much to share but I'll have to keep you in suspense for now. I head out on Thursday and the fun begins on Friday!! For more general information on D23Expo check out my first share on the event, before I knew I'd be going! and make sure to follow the D23 Expo social channels.
If you are going to be there leave me a comment so I'll look for you! I may or may not be cosplaying.. but in case I don't go full Anna from Arrendale, here's my D23 or Bust pic! I look forward to seeing all of the amazing cosplay and Disney bounding!
Seriously I CANNOT WAIT!!
D23Expo or bust baby! I'm heading your way Anaheim!
Thank you to Disney for inviting me and making so many of my dreams come true. 
Candy
SaveSaveSaveSave
SaveSave