I know it's all about Disney lately, but isn't it wonderful?! I'm truly loving these past few weeks. It's like the amazing press trip I was invited to thanks to Disney was extended, all opinions are my own. Truly magical in every way and I'm stoked to share it with you. Who's ready to return to the pride land with me? The "Circle of life" continues and it's ready to be shared with the next generation of Disney lovers.
"The Lion King" is the fifth title to join the Walt Disney Signature Collection, which includes groundbreaking films created or inspired by the imagination and legacy of Walt Disney, featuring timeless stories and characters that have touched generations. It takes its place alongside "Snow White and the Seven Dwarfs," "Beauty and the Beast," "Pinocchio" and "Bambi." As I read this I can hear Carmen Twilly singing, "The Circle of Life."  I'm happy to report the boys absolutely loved The Lion King. It made my heart happy when Aramis actually remembered that he danced to "Can't Wait To Be King" in dance class when he was 3ish in Tampa. I love when memories are evoked from Disney films. I have so many wonderful memories of being a child and watching Disney cartoons and movies. Make sure to grab The Lion King to make more wonderful memories with your family. The story that The Lion Guard came from.
"The Lion King" Roars to Its Rightful Place in the Walt Disney Signature Collection on Digital Aug. 15 and on Blu-ray™ Aug. 29
Bonus Features:
BLU-RAY, DIGITAL*:
Brand New Sing-Along Version
Audio Commentary – View the film with commentary by producer Don Hahn and co-directors Roger Allers and Rob Minkoff.
Visualizing a Villain – Against a backdrop of live dancers and the animated "Be Prepared" sequence, artist David Garibaldi paints a masterpiece of evil.
The Recording Sessions – Watch rare footage of the actors recording their roles, matched with the final animation. Intro by Roger Allers and Rob Minkoff.
Nathan and Matthew: The Extended Lion King Conversation – Nathan Lane (Timon) and Matthew Broderick (Adult Simba) offer candid and hilarious insights into their Lion King experiences.
Inside the Story Room – Co-directors Roger Allers and Rob Minkoff present archival footage of five original story pitches.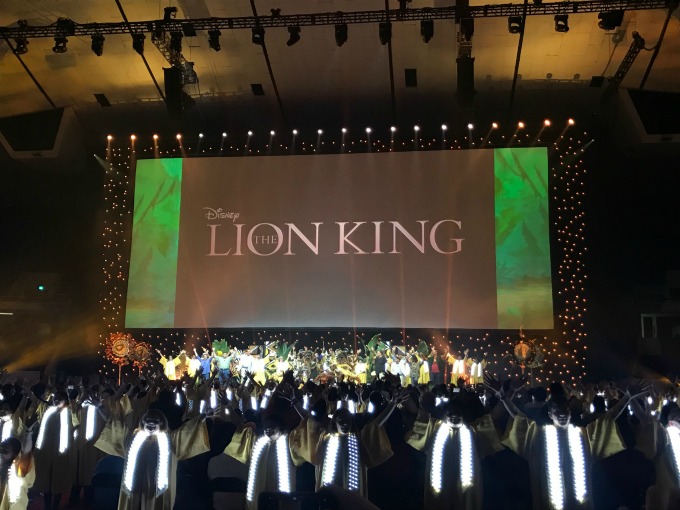 Circle of Life – See how color creates emotion and meaning in the film's iconic opening.
Simba & Nala – See how elements proposed in story meetings evolve into what appears onscreen.
Simba Takes Nala Out to Play – …And, sometimes what seems funny in story meetings never makes it into the film!
Hakuna Matata – Co-directors Roger Allers and Rob Minkoff sing, act and dance their hearts out as they pitch the "Hakuna Matata" sequence.
Rafiki and Reflecting Pool – Co-directors Roger Allers & Rob Minkoff pitch a sequence that became the emotional heart of The Lion King to Producer Don Hahn.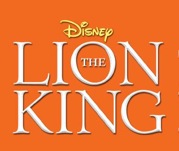 Music & More – Sing along to your favorite songs from the movie!
o   "Circle of Life"
o   "I Just Can't Wait to Be King"
o   "Be Prepared"
o   "Hakuna Matata"
o   "Can You Feel the Love Tonight"
Galleries
o   Visual Development – Explore a gallery of striking artwork that inspired the movie's look and feel.
o   Character Design – Trace the development of the film's unforgettable characters through early concept art drawings.
o   Storyboards – Examine storyboards created in the development of "The Lion King."
o   Layouts – Feast your eyes on layouts created in the development of "The Lion King."
o   Backgrounds & Layouts – Journey through a gallery of landscape paintings that shaped the world of "The Lion King."
Classic Bonus Features (Digital Only) – These offerings from prior home entertainment releases include hours of bonus material, such as bloopers, audio commentary, deleted and alternate scenes, and in-depth journeys into the music, film, story, animals and stage show.
*Bonus features may vary by retailers
Before I close, I have to share this touching moment from D23Expo The Lion King Panel with some of the cast. I think it truly represents this film. The film that almost didn't happen is so much bigger than all of us and it's going to live on long past us as well. What a beautiful sentiment and moment to be in the audience for.

Question:
Who's your favorite character from The Lion King and why?
Cheers,
Candy
SaveSave