I know it's not even September yet, but I'm already thinking Halloween decorating! I LOVE Halloween! It's so much fun to decorate the house and then get to dress up. It's always fun to have friends over to share the decorated space too. I wonder what spooky food ideas I can come up with?! For your home these ideas I've put together are super simple and easy for anyone to do. You're going to love these Halloween decoration ideas for your home. Heads up this post contains affiliate links. 🙂
If you are military and live in on post housing I understand you can't decorate outdoors until 30 days before the holiday so it's till way to early to decorate outdoors. But there's nothing stopping you from decorating indoors! HA!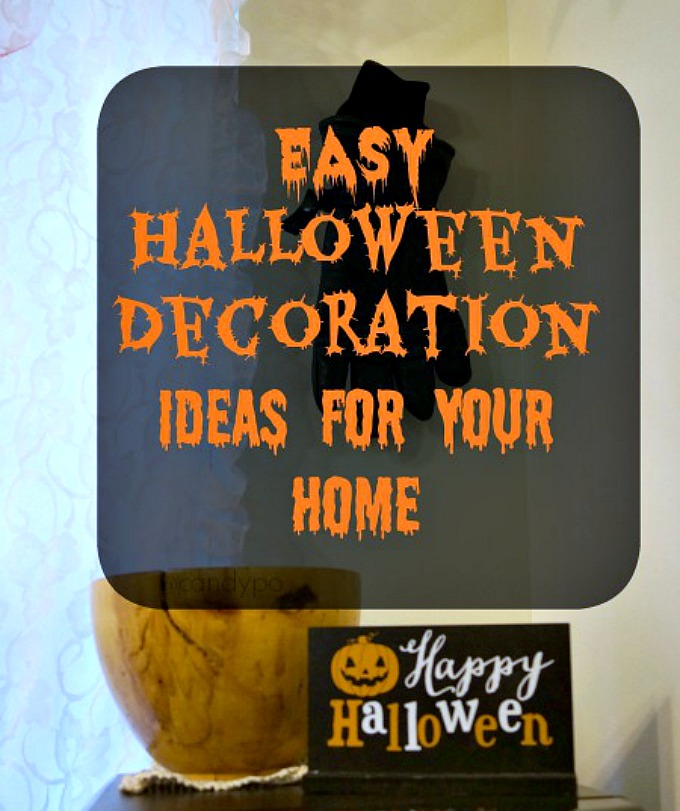 I'm thinking super simple here too guys. Elaborate yet crafty and cheap as well! I will say that by purchasing a lot of your items on clearance from last Halloween is always a great idea. Yes, I'm totally saying start planning after Halloween. Ok so here's what I've got for you today.
Gel Clings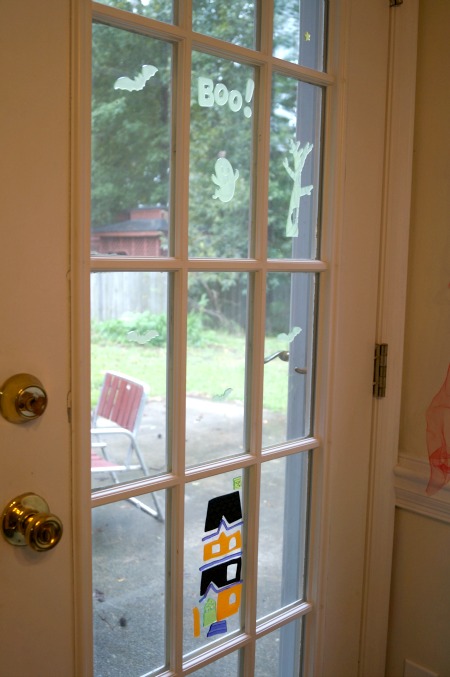 Yep! Gel clings! Have a set of french doors? Or even your windows. This is a very kid friendly decoration that they will enjoy helping with. I need more gel clings for each of the panes. Have your kids make a fun scene with all of the clings. I'm going to order some tonight as a matter of fact! Here's a great deal from Amazon!
Spooky Chairs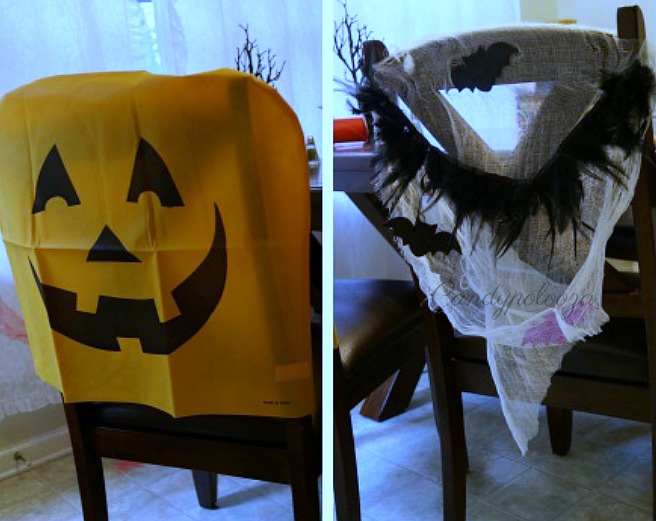 If you have a dollar store near by you'll be able to pick up some very cute and super cheap ($1.00 a piece) chair covers. I picked up a couple pumpkins but I also wanted to make my own. It's very easy to make these spooky chairs. Grab some muslin and drape it over or wrap your chair in it. I added some feathers and foam bats to the fabric and was on my way. Very easy and look fantastic! These are super cute! and it's a set of six!
Spiderweb Border 
I know you have some of the fake spiderwebs in your craft bin or a storage container from one year you were going to put it on your bushes. Grab it and start pulling it apart to line your entry. This can go in any room by using thumb tacks. You can try taping but if you want to add embelishments like mini spiders or bats it could weigh it down some so I would suggest thumb tacks. Again, super easy and it adds a fantastic effect!
Bloody Curtains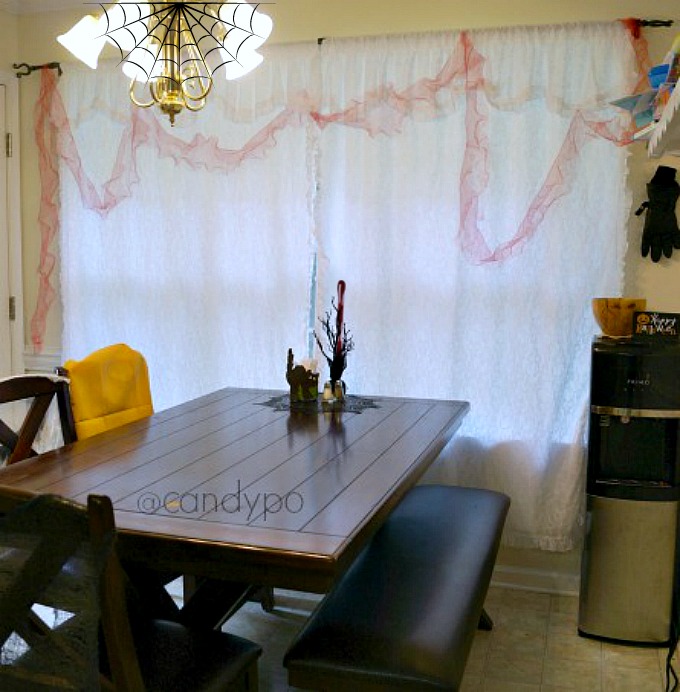 Another fun effect to add to the room by simply draping red tulle from your curtains. I went a little light on it, but you can totally add more if you want a more dramatic look. And after you pull it down, you can re-roll and save for your Christmas decor! Economical and crafty!
Last but not least 
The Scary Glove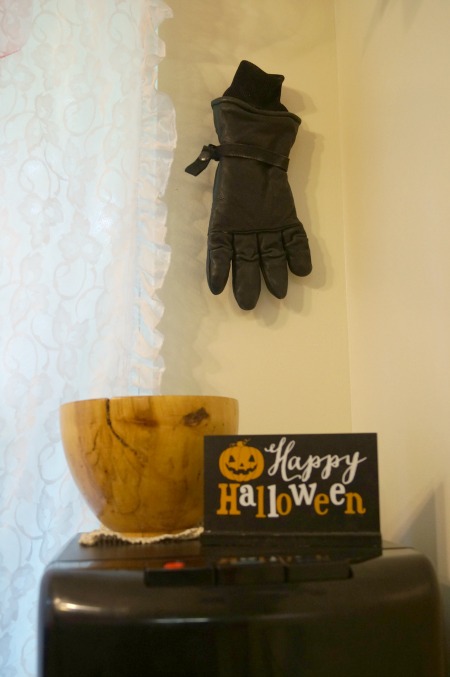 The hockey mask is another good one but that damn leather glove was scary enough for me. "If it doesn't fit, you must aquit," whatever Johnny! Simply things you find around your home can be turned into fun decor for halloween. And how about that cute little wooden decoration sign from Tar-jay?! Don't forget to go by the dollar bin area and check out what cuteness they have for this Halloween!
I've got a couple more Halloween inspired crafts up my sleeve! I'll share more soon!
Question:
Did I totally get you in the Halloween decorating mood? How will you be decorating this year? Do you have themes?
Cheers!
Candy
SaveSave
SaveSave
SaveSave