If you are a DisneyXD fan I know you've seen the commercials already! Disney DuckTales is BACK and there's a special event happening this weekend! Thanks to Disney I attened the Disney D23Expo in Anaheim last month and the moments were amazing! I'm pumped to share all of the information from our visit with Executive Producer Matt Youngberg and co-producer/Story Editor Francisco Angones, DisneyXD presents DuckTales: interview and premiere event.
The Experience
It was truly an extraordinary experience. We saw the first episode and as I mentioned above, we got to speak with executive producer Matt Youngberg and co-producer/story editor Francisco Angones. Honestly this is one of my favorite things about being a part of these truly magical trips. The interviews. I have to tell you, listening to Matt and Frank it was clear that they wanted to be so careful with this series. I believe it was Frank that said it was a labor of love and as a fan that really meant a lot. While watching the show I didn't even compare it to the series from my childhood. I watched it with fresh eyes yet, it felt like I was seeing old friends again.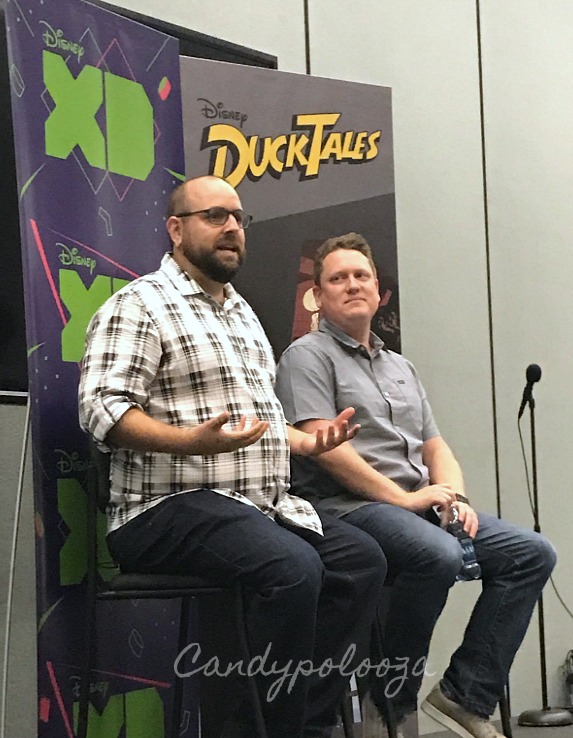 The Modernization of DuckTales
One of the questions that was asked was about modernizing the series. So much has changed from when the original was airing. Matt told us, "I think our approach to that was to just present a world that kids understand and know, but without beating you over the head with it. Like, we didn't want the characteristic of Louie to be, I have an iPad." Francisco added, "But if Louie is trying to break into a room, he's gonna do the same thing that every kid would do, pull out a YouTube video and look up how to do it." Let me know if you catch some of the modern items in the show! Think tech ok!
The Lin Factor
I'm so grateful for the opportunity to have met Matt and Frank. I have to share my orgullo (pride) moment with you. During the interview Frank shares that he's Cuban and grew up in Miami. There was a few of us Latinas on the trip so we kinda made a "woo hoo" sound and he got a laugh and said, "suddenly this became a much friendlier room." He then began to tell us that wanted to give his kids a Latino superhero, so he made the main super hero Latino. In his mind the part was written for Lin-Manuel Miranda. He actually sent a script and a letter to Lin-Manuel Miranda, not knowing he was a huge fan of the orignal series (here's something not everyone will know but Lin-Manuel actually used to have the DuckTales video game song set as his ring tone) and was brought to tears reading the letter sent by Frank asking him to be a part of the series. He was excited to join the project and it's going to be absolute magic I tell you! I loved that story! Latinos are making huge strides in the entertainment industry and it's very exciting. I love it and I'm super proud. So of course I had to get my picture taken with Frank and Matt and I gave them high-fives.. because yeah. High fives is where it's at. LOL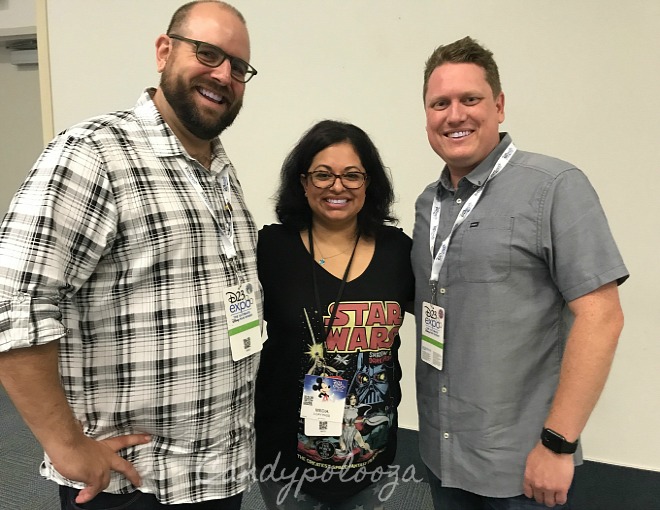 About DuckTales
The new
animated comedy adventure
"DuckTales" will premiere in a one-hour television movie to be presented for 24 consecutive hours, 
SATURDAY, AUGUST 12 
(beginning at midnight EDT/PDT), on Disney XD. Then, the series will debut with two new episodes 
SATURDAY, SEPTEMBER 23 
(7:00 a.m., 11:00 a.m., 2:00 p.m., 5:00 p.m., 8:00 p.m., 10:30 p.m. EDT/PDT). Each will also be available on the Disney XD app and Disney XD VOD on these same dates.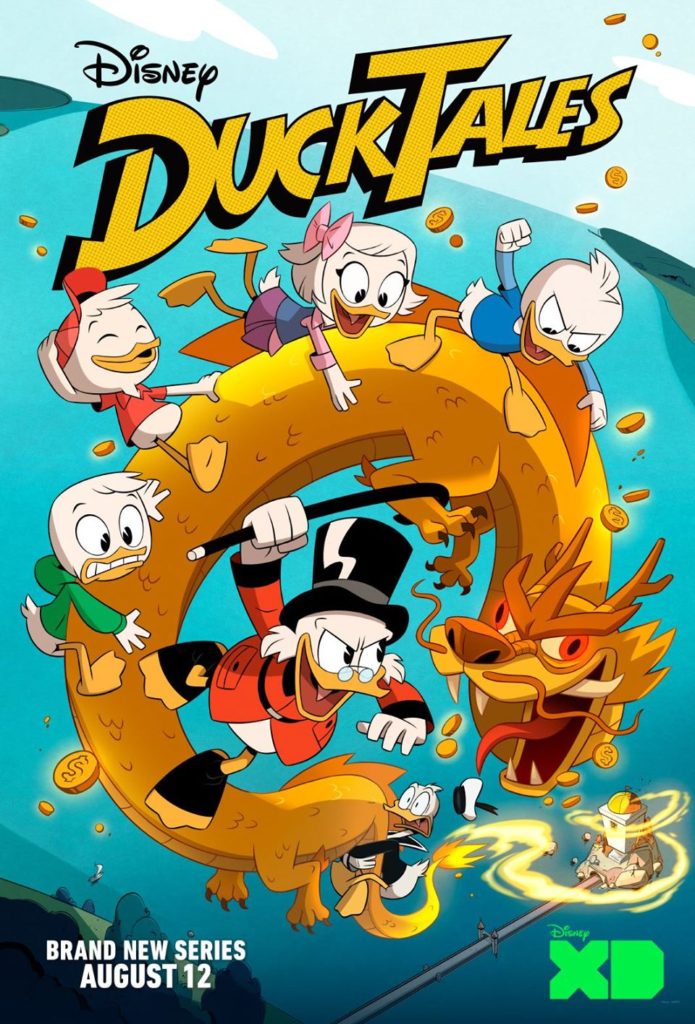 Make sure to check out my first post about jumping in the money bin at Disney D23Expo
here
. I already know what the boys and I will be watching tomorrow! Hope you'll join us too!
Here's a sneak peek of the adventure!