Don't you do it! If you are in the CSRA and don't have plans, don't miss the final shows of Disney on Ice: Dream Big at the James Brown Arena in Downtown Augusta this weekend. Thanks to Feld Entertainment, the fam and I attended our first Disney on Ice event and two more Candypolooza reader families are going as well thanks to the fantastic giveaways!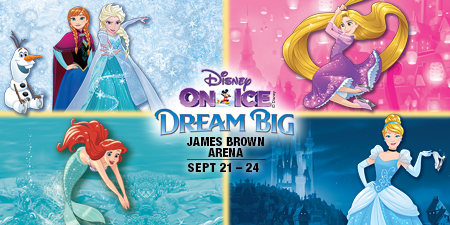 As you know I've got a house full of boys, ok so just two but still. All boys, these boys. And while they share my love for Disney, they thought it was going to be all Disney Princesses. Boy were they wrong! Bring your boys! It's a fantastic time for all! I won't go into too much detail and if you follow me on social, go look there. We loved every minute of it!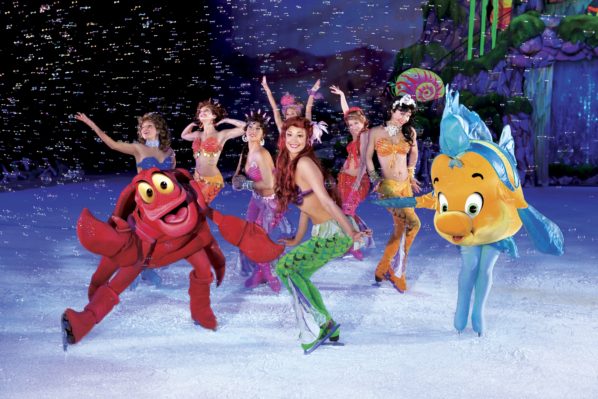 Here's a Tip for the Show
Get your Disney Princess on! Wear a costume!!! There were so many adorable Disney Princesses and I saw a few Minnie Mouses! Remember this girl?
Had I known, I would have definitely worn my costume! Yes, there little girls dressed up of course but there were also adult women dressed up. Talk about a missed opporutnity, but it was fantastic none the less.
LAST SHOWS AVAILABLE
Sep 23, 2017 2:00PM  &  6:00PM
Sep 24, 2017 2:00PM
While you are at the show make sure to share on social using #DisneyOnIce #DreamBig hashtags! and of course have a MAGICAL TIME!
Cheers!
Candy
SaveSave
SaveSave