I have been a fan of the Transformers since childhood. Thanks to Paramount I'm receiving product in exchange for my honest review and offering this awesome giveaway. Yes! Keep reading to find out more on that, but for now "Autobots roll out!" Ok, I've always wanted to say that in a post. LOL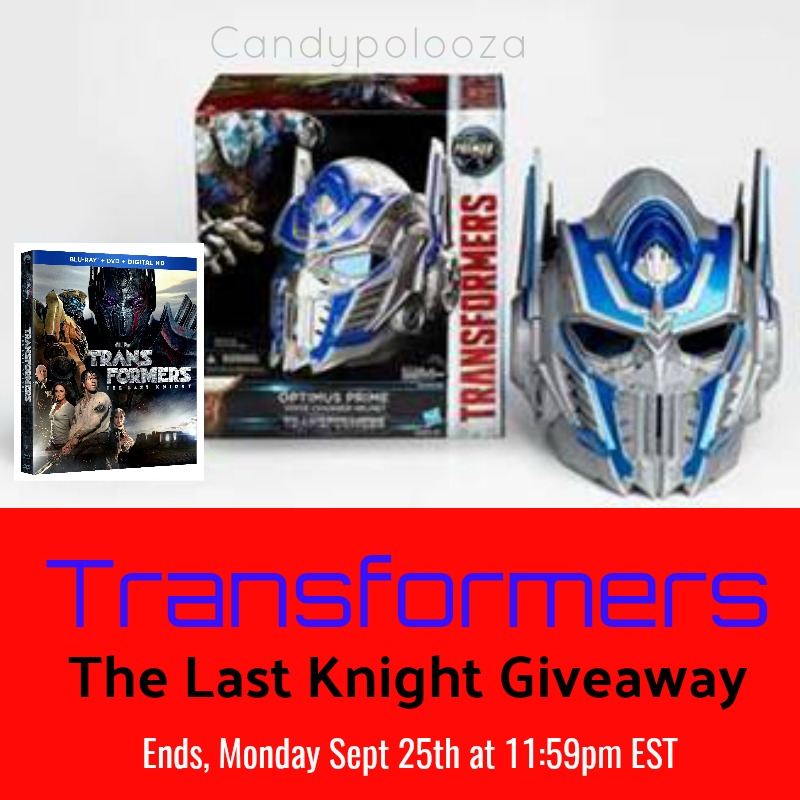 Have you seen the movie yet? I haven't and I can't wait to receive it! The boys are going to loose it! We love watching these kinds of films together and then talking about our thoughts. Ezra always has some interesting thoughts and Aramis makes great points when it comes to believability and reasoning. These boys, I tell you what.
Oh and you know what?! This giveaway starts on the perfect day! Today is the hub's 40th birthday. I have to say that I'm very lucky to have him as my partner in life. He's my PT stud, my perfect shot, my Mexican George Clooney (he's pretty much salt and pepper) and my very best friend. I can't imagine life without him. He's truly one in a million and I'm the luckiest girl in the world. Ok I'll stop before I start crying, who am I kidding- I already am. Aww.. that's my man. Love him so much. Sorry I'm being sappy! LOL  Back to this AWESOME giveaway!!!
Here's more on the movie:
This latest installment in the global TRANSFORMERS franchise stars Mark Wahlberg (The Fighter) and features a sensational supporting cast including Josh Duhamel (Transformers), Stanley Tucci (The Hunger Games), Anthony Hopkins ("Westworld"), Isabela Moner ("100 Things to Do Before High School"), Laura Haddock (Guardians of the Galaxy), Santiago Caberera ("Salvation"), and Jerrod Carmichael ("The Carmichael Show").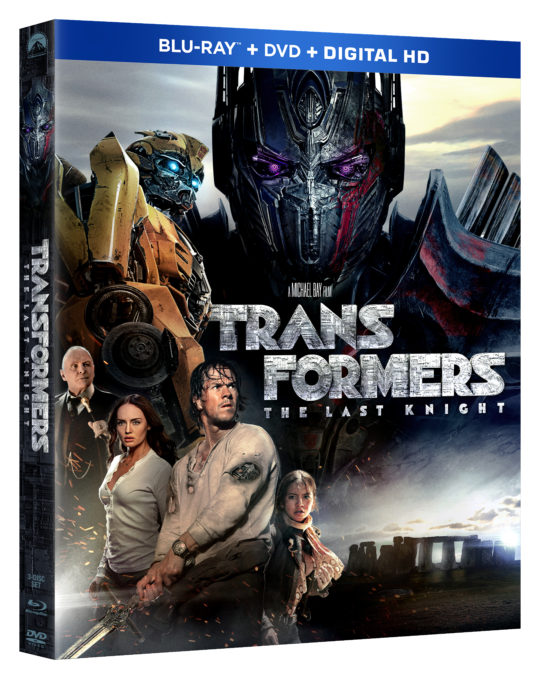 The TRANSFORMERS: THE LAST KNIGHT Blu-ray Combo Pack
Blu-ray is presented in 1080p high definition with English Dolby Atmos (Dolby TrueHD compatible), English 5.1 Discrete Dolby Digital, English 2.0 Discrete Dolby Digital, French 5.1 Dolby Digital, Spanish 5.1 Dolby Digital, Portuguese 5.1 Dolby Digitaland English Audio Description and English, English SDH, French, Spanish and Portuguese subtitles. The DVD in the combo pack is presented in widescreen enhanced for 16:9 TVs with English 5.1 Dolby Digital, English 2.0 Discrete Dolby Digital, French 5.1 Dolby Digital, Spanish 5.1Dolby Digitaland English Audio Description and English, French, Spanish and Portuguese subtitles. The combo pack includes access to a Digital HD copy of the film as well as the following special features:
Merging Mythologies – Explore the secret TRANSFORMERS history
Climbing the Ranks-Military training
The Royal Treatment: Transformers in the UK
Motors and Magic
Alien Landscape: Cybertron
One More Giant Effin'MovieDVDFeaturefilmin standard definition

 
Now for your chance to win!!! Oh and SURPRISE! We'll have two winners!! Yay!! Here's the details on how to win and who's elgible:
Giveaway Rules: U.S. Residents 18+ living in the continental United States are able to enter daily. Giveaway is sponsored by Paramount theaters. Giveaway begins on Friday, September 22, 2017 at 2:00 AM EST and ENDS on Monday, September 25th, 2017 at 11:59 PM EST. Candypolooza is not responsible for prize fulfillment. Please allow 6-8 weeks for prize delivery once confirmation of prize is completed. Two (2) winners will receive the aforementioned prize pack mailed to a physical address, sorry no PO Boxes. Void where prohibited. No purchase necessary to win.
You can enter daily be leaving a comment by answering the question below and leaving an additonal comment by going to another blog post and leaving a comment there then coming back to this post and letting me know where you commented for verification purposes.
TWO (2) WINNERS will receive the Transformers: The Last Knight Blue-ray combo pack and the Transformers Optimus Prime Voice Changer (valued at $99.99) Pretty awesome right!
CONTEST QUESTION:
WATCH THE TRAILER AND TELL ME WHAT YOU ARE MOST EXCITED TO SEE IN THE FILM.
Good luck everyone!
Cheers!
Candy
SaveSave