You'll enjoy the summer they said, it'll be nice and relaxing. Who are they kidding! We are moms and dads, we still work and have to keep a routine. Ok maybe not the super strict routine from school, but none the less we do our best to make it work. Since moving to Louisiana, we aren't near a Sam's Club unfortunately. Sam's Club is one of my favorite stores, I've been a member since 2003. Oh yeah! A long time. I'll always keep my membership because there's a Sam's Club in East Texas and that's where we will retire. I've built up too much to let it go ya'll, it's in my head. Let's talk easy dinner ideas for busy families like ours.
Lately I've been out and about a lot and so has the hubby, we've been tagging in and out the month of June. I'm leaving again on Friday so I gotta leave them stocked with easy meals that the hubs can prepare. I make the drive to Lake Charles and hit up Sam's Club on Sam's Way next to a casino (which we need to go check out!). I head to the cold section and make my dinner selections. We love love love the Members Mark Chicken Enchilladas, Stuffed Shells and Chicken Fettucine. Those three are my go-to, I'd grab the chicken salad if it was smaller because, I'm the only one to eat it. It's so delicious. I've been eyeing the wraps, tell me if you've had them!
Most recently I went by Sam's and grabbed a couple of the pre-made meals, some great drinks for our dinners and some salad to add. One of our favorite drinks is the Simply Lemonade® . It's a delicious drink after I've had water all day, or I'll add a splash to my water. Grab a two pack when you grab your dinners! We always do!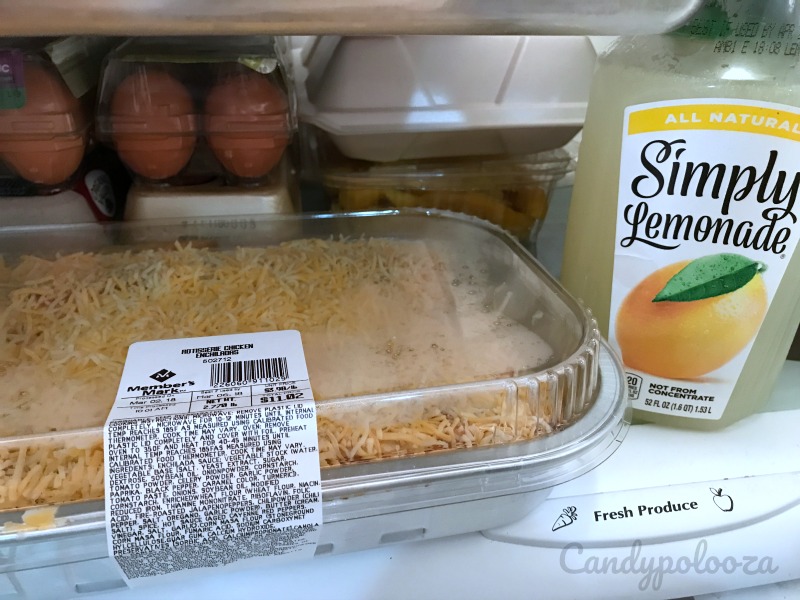 Talk about easy and delicious. I can't get over how easy it is to remove the plastic top, cover with aluminum foil and cook in my awesome toaster oven. I rarely use my stove oven, thanks to my awesome Breville toaster/ convection oven. I'll have to write a post about it later! Follow the directions on the sticker tag and you'll be enjoying a fantastic family lunch or dinner before you know it. While you are at Sam's Club grab some fruit for dessert or a bag of salad to enjoy with your main dish. Tonight, we are having the 5 Cheese Stuffed Shells – $13 with the delicious Assorted Green Salad ($12).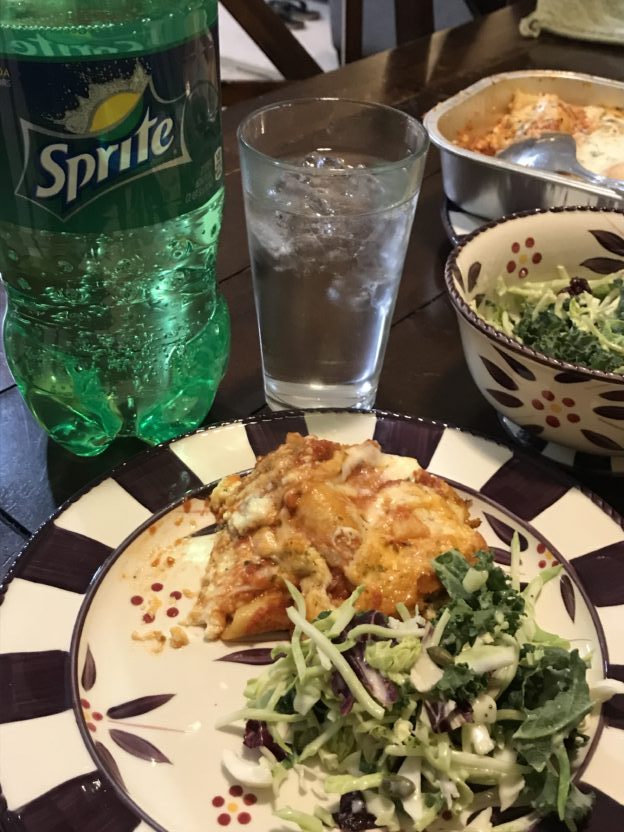 Make it an easy week with easy and delicious dinners for your family. Head to your local Sam's Club and grab some Member's Mark meals for an easy week of meals that won't break the bank and they are delicious! Grab yourself an awesome Breville Convection oven like mine below or the beautiful dishes to serve on!  *The follow links are affiliate links!*
Tell me how you are saving summer with easy meals below in the comments! 
Cheers to more time for summer fun! 
Candy