Having beans completes a meal in our home. There are some important steps in making good pinto beans. Since getting an Instant Pot, it's become so much easier to make good beans. In total it takes me about an hour and 30 minutes to make beans ya'll! And I'm talking a 2lb bag of pintos. If you follow me on Instagram you recently saw the beautiful bean image on my feed. I honestly was so excited to see how beautiful and delicious they turned out. A super easy recipe and if you have an Instant Pot or electric pressure cooker, you'll need to give it a try very soon. *Amazon links are my affiliate links* Thanks!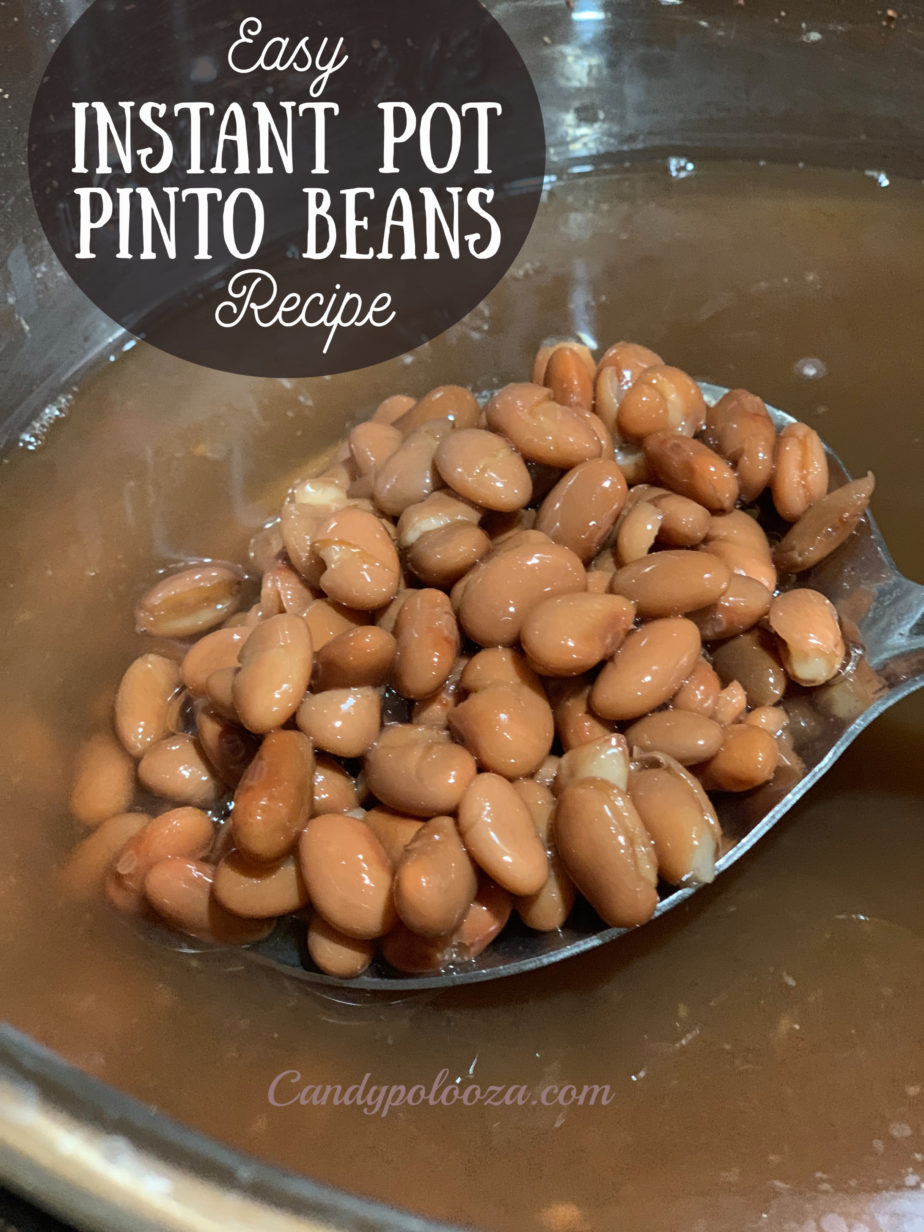 RECIPE NOTES
You can always cut the recipe in half and it will take less time obviously. But let's pretend you are also making a full two pound bag of pinto beans. One thing I haven't mentioned is that you don't have to soak these beans. My mom always recommends I soak my beans so they will be done faster, but you don't even have to do that when you are using an Instant Pot. One more thing, the beans will cook for an hour in your Instant Pot. The timer will not start until the pressure has built up in the pot so that adds about 20 minutes. If you have an IP you are aware, if you don't, I want to explain that so you are aware. Cleaning the beans should take about 10 minutes and then I added the 20 for the pressure.
CLEAN YOUR BEANS
Yes, you must clean your beans. Even though the bag might say, they have been cleaned the last thing you want to do is chip a tooth on a rock left in your beans. I also like to pull out the incomplete beans. They are cut open or in pieces, they don't need to be cooked in my opinion. After they are cooked, some of your beans will split or loose their shell, and that's ok. You won't even notice because you'll be enjoying them so much. After you clean your beans the cooking process begins. See examples of what I pull out of my beans in the image below and check out that rock! I always freak out when I foud big ones.
LET'S COOK THOSE BEANS
Easy Instant Pot Pinto Beans Recipe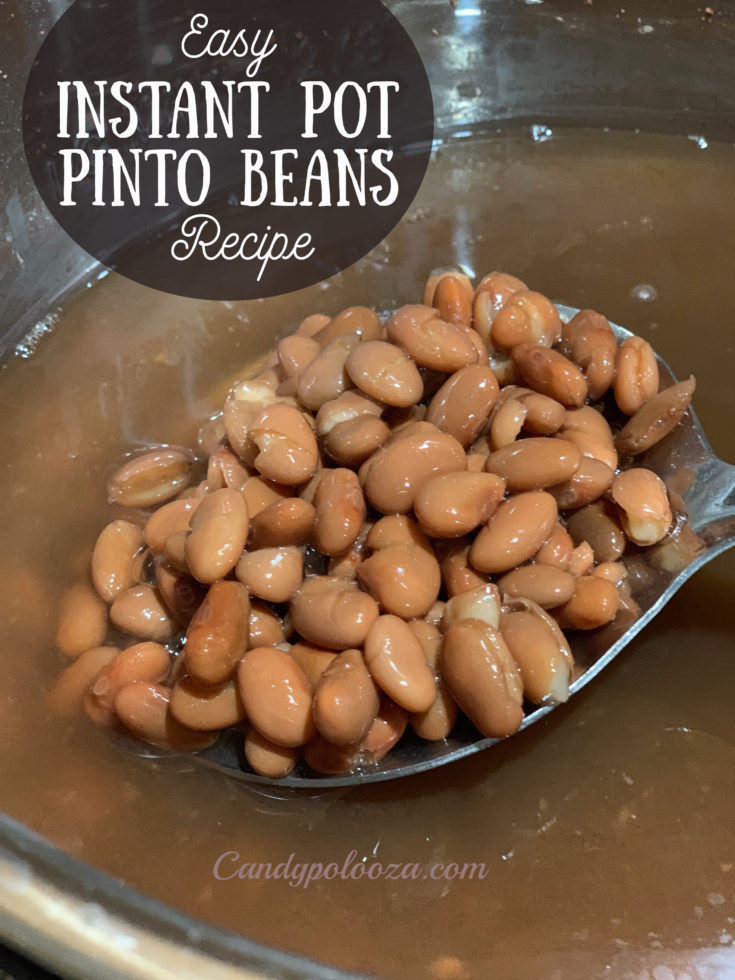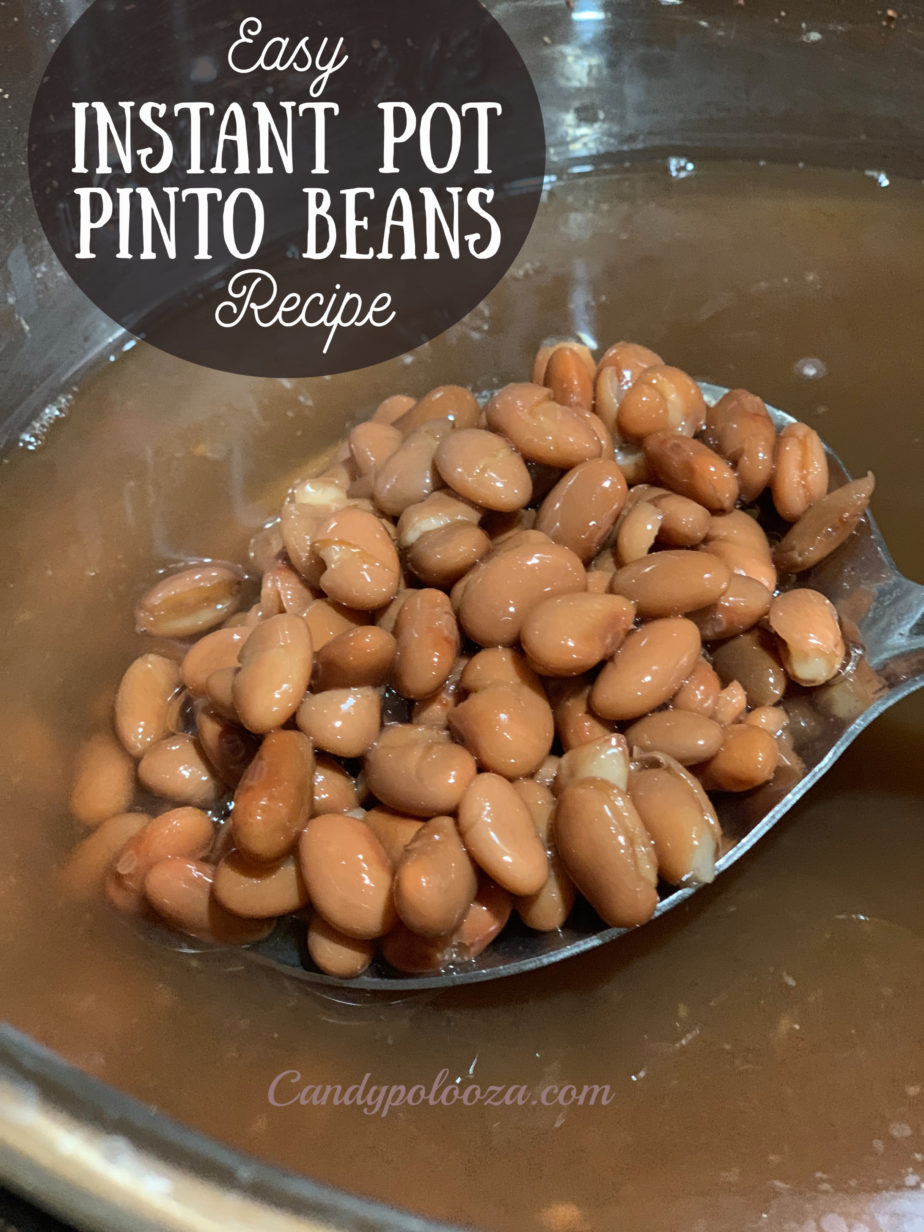 Easy Instant Pot Pinto Beans Recipe

Prep Time 15 minutes

Cook Time 1 hour

Total Time 1 hour 15 minutes
Ingredients
2lb bag of Pinto Beans
2 Tablespoons of salt
1 Tablespoon of minced garlic
Water
Optional - 1 small package of pork belly
Instructions
Plug in your Instant Pot
Wash your 2lb bag of beans - remove any rocks, split beans and pieces of skin
Fill your Instant Pot to the 1/2 fill point
Add salt and garlic
Cover with lid and secure
Move valve to Sealing option
Set your Instant Pot settings
Press on the Bean/Chili option
Set the time for 1 hour
Let it cook!
Once the timer has stopped let the Instant Pot sit and let the pressure release naturally. If you are in a hurry and need to vent manually- carefully push the lever to VENT.
Notes
PLEASE NOTE:

DO NOT OPEN YOUR INSTANT POT WITHOUT RELEASING PRESSURE. YOU MUST RELEASE THE PRESSURE VIA THE VENT OR LET IT RELEASE NATURALLY BY LETTING THE POT SIT AFTER THE COOKING HAS BEEN COMPLETED.

Follow the instructions and enjoy! The beans will be super delicious!
Let me know if you have any additional questions.
Cheers!
Candy