Every parent wants to do the best they can for their kids, and no parents want to feel – even for a moment – that we have somehow stood in the way of our children's development. Today we are talking creativity so I'm sharing three ways to help your kids get in touch with their creative side.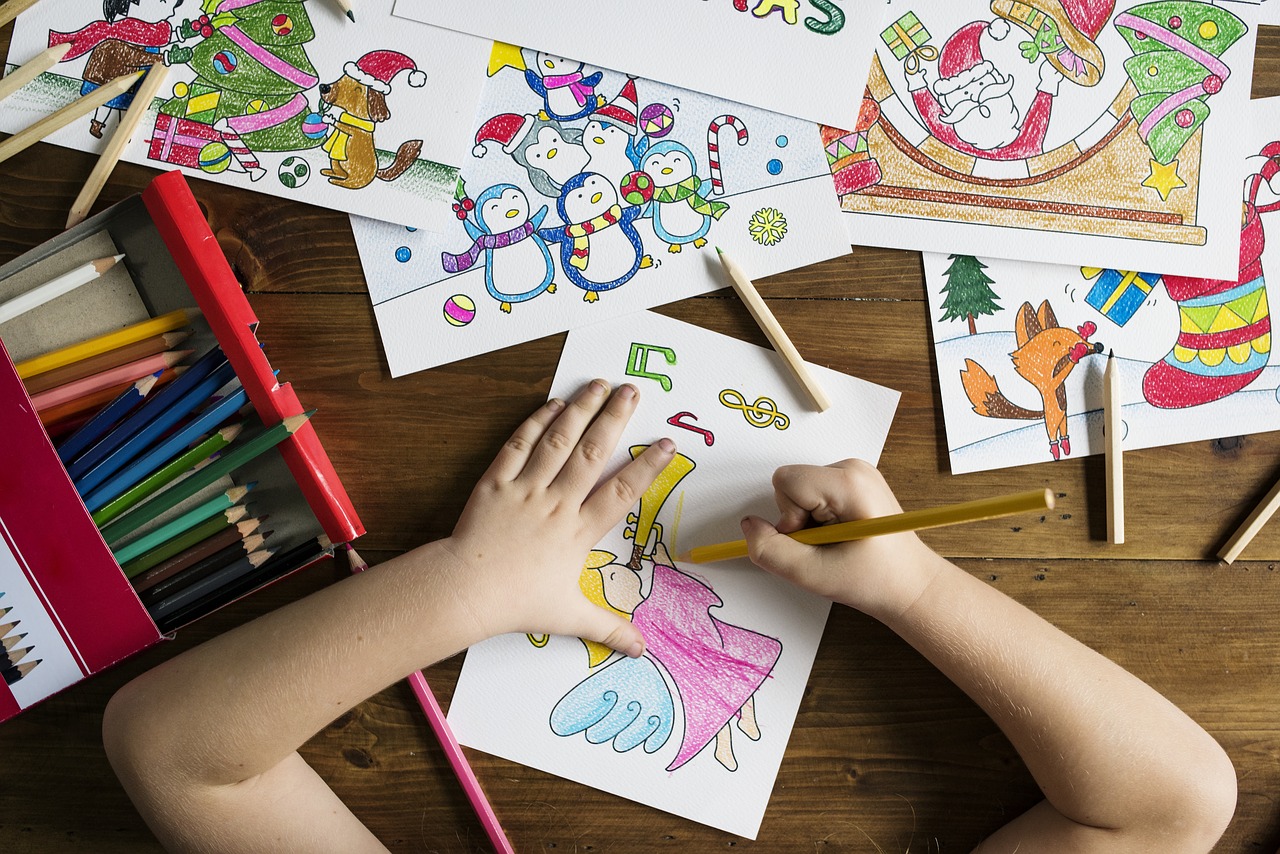 CREATIVITY
One of the traits that we most admire in children is their ability to be creative and imaginative. And that imagination might serve them well in life, if properly nurtured.
Look around at the world at large, and pause for a second to reflect on the fact that everything you see that has been created by mankind, first began as a thought in the mind of some creative individual.
It's unclear whether you can train your kids to be "more", or "less," creative. What is clear, though, is that it's possible to create an environment for your child in which their natural creative tendencies are able to thrive.
Here are a few ways that you might be able to help your child get in touch with their creative side.
EDUCATION/ MONTESSORI SCHOOL
Consider putting them through Montessori school, or another alternative form of education. One way to create an environment for your child where their natural creative tendencies have the chance to properly take root, is to put them through a Montessori school such as primarymontessori.com, or some other "alternative" form of education.
It has recently been commented by various public figures, that the traditional educational system we all grew up in is largely based on the Prussian model of the past, which emphasised strict obedience, and order, above all else.
Discipline is all very well, but certain children just do not adapt well to an overly regimented school environment – particularly in their early years.
Montessori schools are known for allowing children a lot more freedom in their learning experience, and for nurturing their creative tendencies. They generally have a good track record, too.
If your child doesn't fit well in a normal school environment, and Montessori isn't an option, you may get some striking benefits from homeschooling, too.
HOBBIES
Get them involved in a bunch of creative hobbies, and see if anything sticks. One way to help to nurture your child's creative side, is simply to give them the opportunity to engage in many creative hobbies, and to see if anything "sticks."
Take your child to music lessons. Enroll them in a pottery class. Give them notebooks and pencils, and so on.
Many of the great artists of history got an early start in life. See if your child takes to any conventionally "creative" pursuit.
CUTTING SCREEN TIME
Make sure they spend a decent amount of time away from screens – so that their imaginations actually get activated. These days, we're all spending a lot more time in front of screens than is likely to be good for us – and kids are certainly no exception here.
One of the issues with too much screen time, is that it exposes us to "worlds", and forms of entertainment, that have been created for us by someone else – and where our own imaginations play little, if any role.
Simply by making sure your kids get a decent amount of time away from screens, you ensure that their imaginations will actually get activated from time to time, and that their creative spark will be nurtured.