We love to travel, and by travel I mean we can be some serious road warriors! Texas is a big state and we've definitely taken advantage of the speed limit being 85 in some of the parts of West Texas. Oh yeah! I need to get a snap shot of that speed limit sign. So one of the things we like to do while we are on the road is look outside. What are we driving by? Did you see the cows, etc? One day I noticed Ezra was walking around with an empty toilet paper roll and using it as a telescope. This is where I got the idea for the:
Get your Washi tape out and your empty toilet paper rolls! It's time to get crafty!!
This craft is very easy! Hence the title: "Easy" Washi Tape Kids Binoculars. How many times have you caught your kids playing with the empty toilet paper rolls? This is the craft you can make with those.
Here's all the Supplies you will need:
2 Empty Toilet Paper Rolls
Your choices of Washi tapes
Yarn
Single Hole Punch
Hot Glue Gun & Glue Stick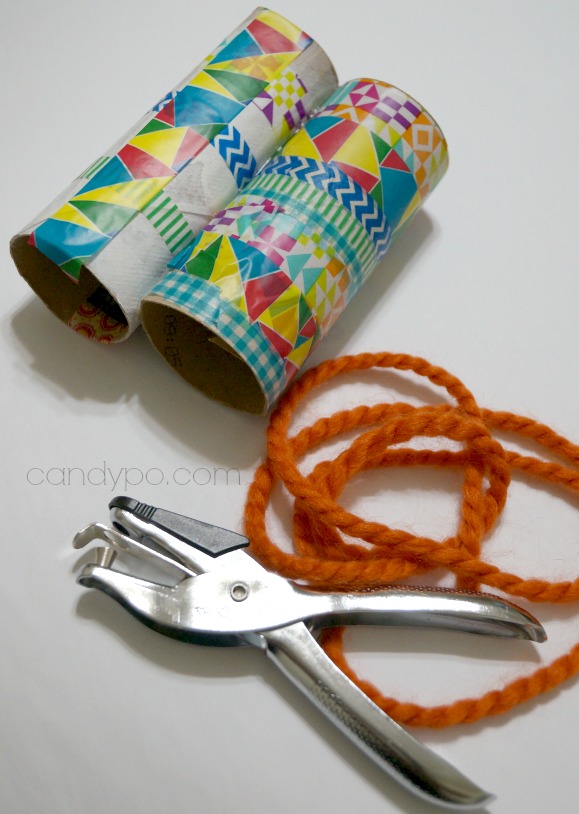 Ok I got a little ahead of myself, but the washi tape decoration will be your style. Cover the toilet rolls as much or as little as you'd like with the washi tape.
I decorated one roll and Aramis did the other. We had so much fun.
Once you cover the rolls it's time to glue the two rolls together. I used a hot glue gun because I wanted it to stick. I'm sure you could try a glue stick or glue and need to leave overnight to try. I like fast results.
Hot glue those bad boys together and let cool for a few seconds. After cooled completely grab your handheld single hole punch and make holes on both of the rolls on the outside. Take your yarn and cut about 12 inches or less. Depending on how small your child is you can go smaller or longer. I did 12 inches just in case. Make note you can always tie it off in the back if you need to make smaller.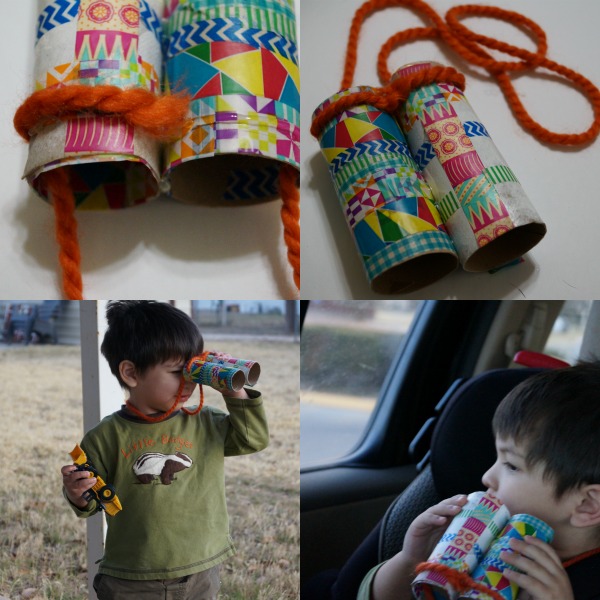 Putting in the yarn is very easy. Run the yarn inside out with one thread at each side. Add a strip of glue along the top of the and simply put the yarn over the line of glue carefully. *The glue is hot, please be careful when gluing the yarn. I don't want you to burn yourself!  The yarn looks super cute around the top of the binoculars. As you can see Ezra got a hold of the binos fast and couldn't be happier.
He was ready to go sightseeing with his new binoculars!
Super easy craft for the explorers in your home.
Question:
Where do you take your kids exploring?