Continuing the trend for February! I'm sharing with you a few of my favorite reds for February and honestly.. every other month during the year! It's no secret that red is my favorite color, so I quite a few red items in my life. These are a just a few.
Two almost daily essentials. My red Tory Burch and my Cardinal Red Tieks.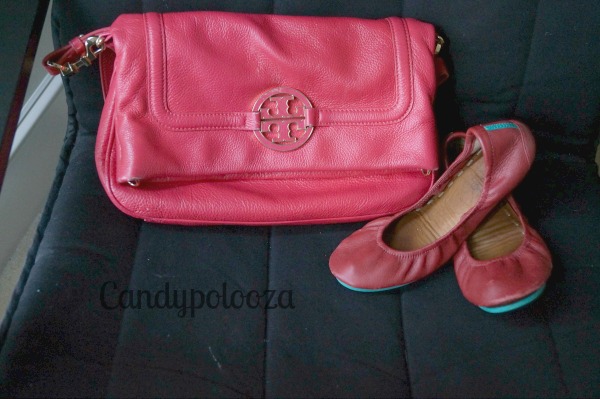 They are definitely worn in all the right places! The bag is no longer on the Tory site and sadly there aren't any other red bags either. I love love love this bag because of it's multi-uses. You can wear as a cross-your body, my favorite way to wear it. Hello hands free! You can carry out for an evening as a clutch. Or if you need more room you can move the clasp locks to the inside and make the bag a larger bucket bag. Completely genius if you ask me! More bag for your buck. The colors this season are more pinks and burgundy. Beautiful colors, just not my red. Glad I got it when I did. I think i'm going to go with a York Buckle tote next time to match some sandals I got last season. Don't be ashamed to shop last season ya'll! You'll pay less and honestly I think Tory is classic and won't go out of style.
My Tieks, goodness I can't say enough about them! If you didn't read my review, click here to read my thoughts when I received them last year. And I am totally stalking the page for my next pair. Ijust can't decide if I want to go black or silver. Ok more like shiny black or shiny pewter-y silver. Which ones would you choose?
Tori from The sToriBook recommends every woman own a Tom Ford red. I've not been to the Tom Ford counter yet, so this beautiful Lasting Finish by Kate lipstick by Rimmel will do for now. Tom and I have a pending date. 😉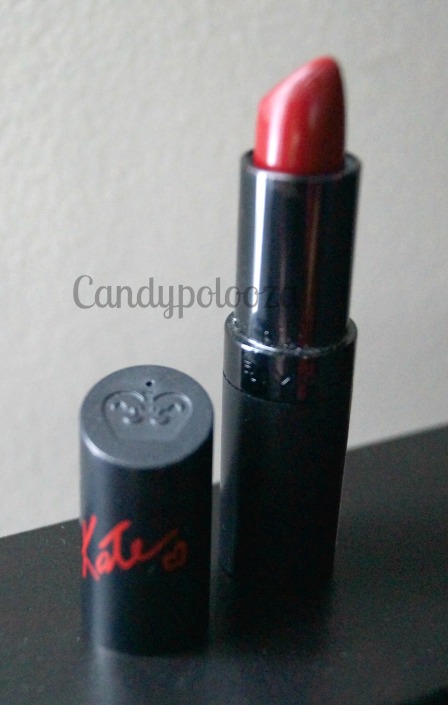 Another almost daily wear is my red lip! I am slowly wearing more and more red. I used to think it was only a color for the evening or special occasions. What do you think? Do you like red lip colors? I'm a lover of matte colors too. This one lasts beautifully. I also get lip confidence from Maria from SammyMakesSix blog. She always posts such beautiful colors! My lip collection is growing thanks to Maria.
 When you think of red, I bet you thought I'd be writing a list of my favorite red wines didn't you? Well I'm not a wine sommelier or anything near that area of expertise in wines. I might be a step about Franzia.. hey I'm not knocking Franzia, I'll drink it too!

This time I'm talking this Sweet Red by Llano wines in Lubbock, Texas. I haven't checked if they are available here in Georgia. If you see a bottle around and you've never tried it, I encourage you to try it! I don't like dry wine, this was sweet but not too sweet. Just right. I wish I could have tried other wines from their line. Will have to add it to the list of when we go back home to Texas.
So there you have it, a few of the constant and favorite reds for February . Red: "the color of blood, fire and rubies" per Google and I'm going to add Love to that list. Because I love red!
Question:
What is your favorite color?
Cheers! 
Candy