Who's ready for a party? I love a good party! One thing I love at a good party is a great dip! Cheese dips are delicious but if you really want me to come make this easy guacamole dip! It's so easy and delicious, you'll always serve it at your parties!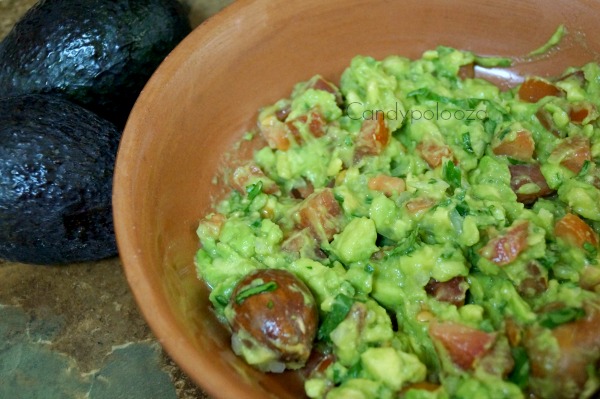 Here's what you'll need. *Please note if you want a larger portion double up on each of the ingredients. 
For a party of two I used:
2 ripe avocados
1 large tomato
1/2 purple onion
6 stalks of cilantro
1/2 the juice of a lemon
Salt to taste
Cut the avocados in half and remove the seed. *Set it aside as it helps keep the avocado fresh.
Mix together and that's it! Super easy and super delicious!!
And serve! 
Hope you enjoy this super easy recipe!
Candy