Summer is the time for getting outdoors, firing up the grill, and eating al fresco. You might have a go-to recipe that you always use for things, and one that you bring out year after year. But here are a few ideas of other things to try, so you can mix things up a little on the grill this summer; they are going to wow your whole family.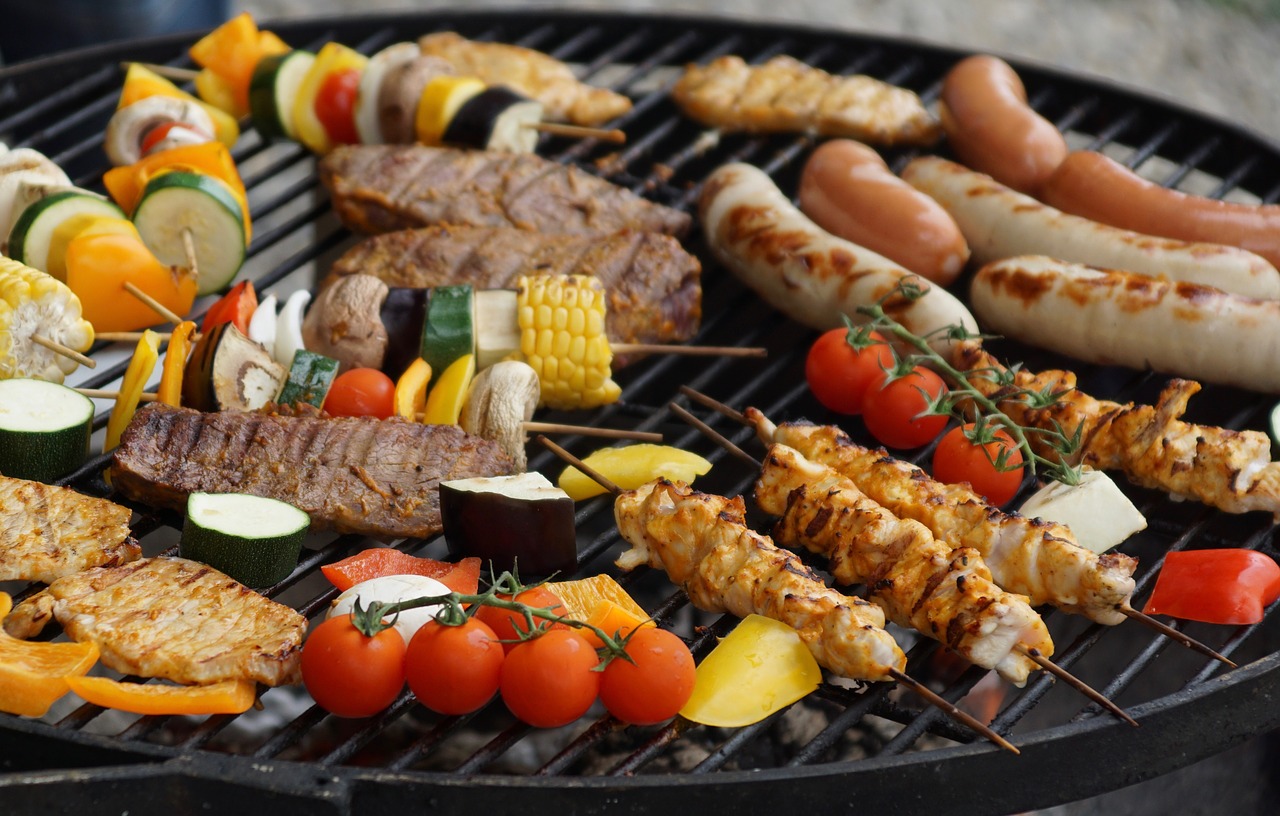 Photo Credit: Pixabay
Citrus Salmon
Salmon (and fish in general) and citrus, are a match made in heaven. So instead of just grilling your salmon plain, how about adding an infusion of lemon, lime and orange marinade. Then as the salmon is on the grill, it can cook to a flaky perfection, but leaves you with a great sweet yet tangy flavor. All you need for the marinade is half a cup of orange juice, a quarter cup of lemon juice, a quarter cup of lime juice, a quarter cup of orange marmalade. Throw in some minced garlic, brown sugar, and soy sauce, and let it marinate overnight before grilling.
Stuffed Mushrooms
For a while, stuffed mushrooms have been seen as quite bland vegetarian food. But they can be made better on the grill, and with the right ingredients, can be made for veggies and meat-eaters alike. Chopped chorizo with cheese is a great filling, and they can grill nicely. Or how about a twist on something different and trying a crab stuffed mushroom recipe? You could also just go for a rice salad along with the mushrooms, as well as halloumi stuffed mushrooms (they can cook to perfection on the grill so the halloumi is slightly melted and charred).
Jamaican Jerk Chicken
Jerk chicken is something that will cook to perfection on a grill, as it is all about the hot and smokey flavor. But getting the seasoning just right is a must to do it well. For zesty but spiced marinade, how about trying out the following recipe:
five tablespoons of oil of your choice

the juice of four limes

two scallions, roughly chopped

four red chillies, roughly chopped (if you like the food extra hot then leave the seeds in)

two cloves of garlic, minced

one tablespoon of fresh thyme, chopped finely

half a teaspoon of ground ginger

one tablespoon of brown sugar

half a teaspoon of ground allspice

one teaspoon of salt

one quarter of a teaspoon of black pepper, ground
Sausage and Vegetable Foil Dinner
The good thing about the grill is that you don't have to always use the food directly onto the grill. You can easily use something like foils to make a meal, and it can keep all of the juices and seasoning in one place too. One recipe to try is making a foil dinner with chopped sausages and veggies. The seasoning is where the flavor comes from, though. So you need to get that right. In fact, the ideal for this is quite simple, just using dried oregano, dried parsley, garlic powder, paprika, salt, and pepper.
Question:
Which recipe will you be trying this summer?!
Cheers!
Candy