Disclosure: This is NOT a sponsored post. I am writing this review from my personal experience at this establishment.
One of the things that there isn't lacking of in San Angelo, is Mexican restaurants. Is that a bad thing? Absolutely not. It's good to have a variety of places to try and you never know what part of Mexico the chef is from too. Yes, it makes a difference. I'm excited to share our dining experience at Franco's Restaurant in San Angelo a Review.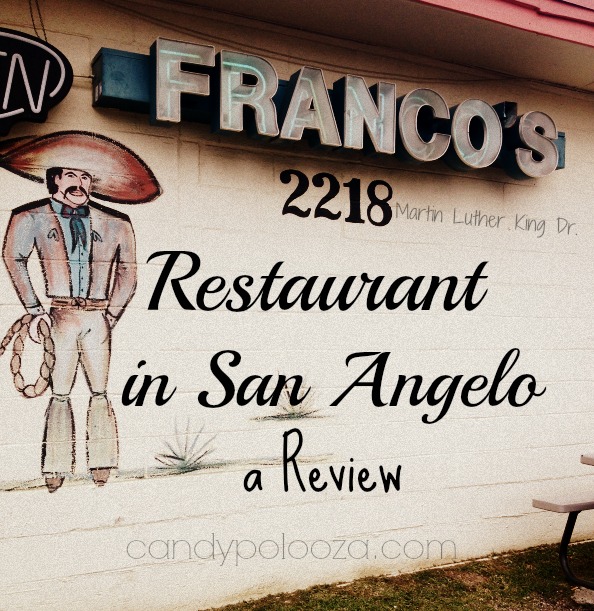 I actually over heard someone talking about Franco's after church one Sunday. You know sometimes after mass it's nice to go out and have brunch/lunch as a family. It's a wonderful tradition for some families. We do sometimes, but most often I like to go home and cook brunch.
After hearing about Franco's, I got online and did a little research. Where it was located, what it's menu looked like you. Things you need to know about a restaurant. The hubs and I don't get to have lunch normally, since Ezra has been going to Mother's Day Out he happened to be off one holiday that the boys didn't get off so guess where we went for lunch!
Here's their website! Check out the daily specials too!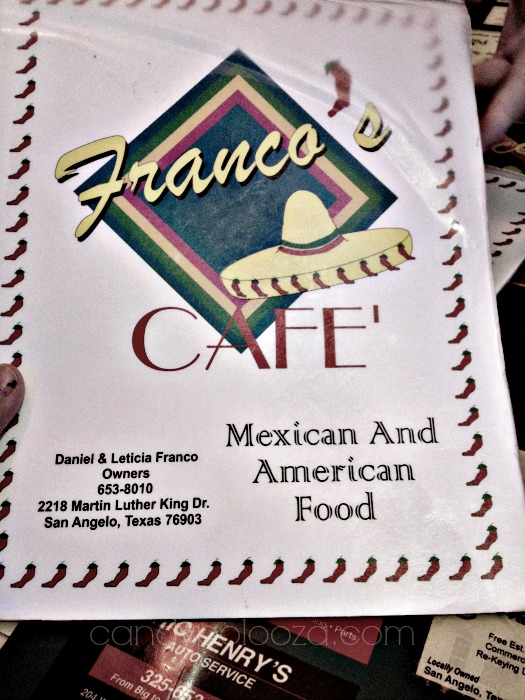 That's right! We hit up Franco's for lunch. There are daily lunch specials and each are priced at $7.00. Not bad! The location is actually very small, so I recommend you get there a little bit early in anticipation of a lunch rush and no seating. I can't give dimensions of the restaurant, but let's just say that I didn't want to take pictures of the space to avoid taking pictures of the patrons. So you get a picture of the wall. Now don't get me wrong, just because the place is small doesn't mean I wouldn't go back. I just won't take my kids there too. It's just too small in my opinion to bring my wild children to. 😉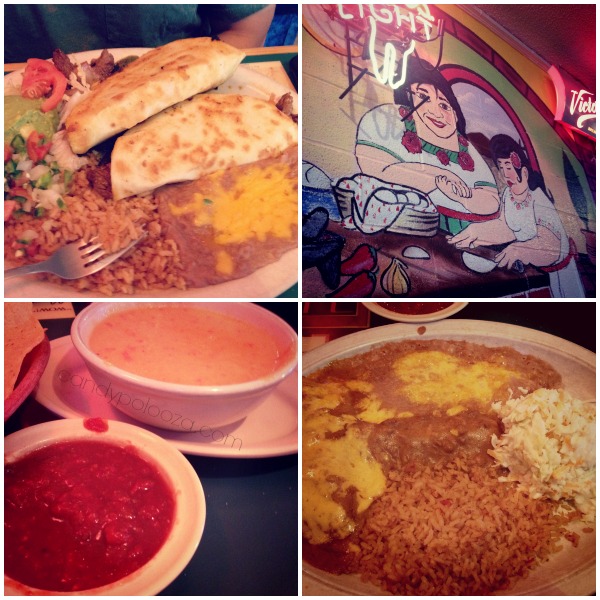 Like all Mexican restaurants in San Angelo, chips and red salsa come to the table as soon as you sit pretty much. We also ordered some cheese or queso. I was warned that the queso had a different type of consistency. I noticed it. It was edible, just a little thicker and lumpy that I like it. The service was wonderful. Our server was very attentive and came by for refills of chips and drinks often.
I ordered Cheese Enchiladas and the hubs ordered Beef Fajita Quesadillas. Harvey's Quesadillas looked amazing. He said they tasted even better, to be exact "the best quesadillas I've ever had." Ok try the quesadillas people! My cheese enchiladas were good. It's not too hard to mess up a cheese enchilada. The rice and beans were good too. Yes, there are definitely ways to jack up the rice and beans. Franco's did a good job though. Our food was delicious!
Will we go back? Oh yes! As a matter of fact my friend Leanne and I met there one day. She enjoyed it too and mentioned taking her husband there as well.
Prices are very reasonable, service was great and the food is delicious! Portions are big too!
Question
What's your favorite Mexican or Tex-Mex dish?