Disclosure: This is a sponsored post. I have been provided three months of access to Weight Watchers, however all opinions are my own. "People following the Weight Watchers plan can expect to lose 1-2 pounds per week."
 Simple Start with Weight Watchers
You've seen the commercial with Jessica Simpson, Simple Start.. What is it exactly? and is it really "Simple?"
You know what? It truly is!
I actually lost 7lbs in those first two weeks. Please note: "People following the Weight Watchers plan can expect to lose 1-2
pounds per week." I was seriously blown away at the loss and how simple it truly was.  I chose a few of the meals from the app and developed some of my own or watched what I ate.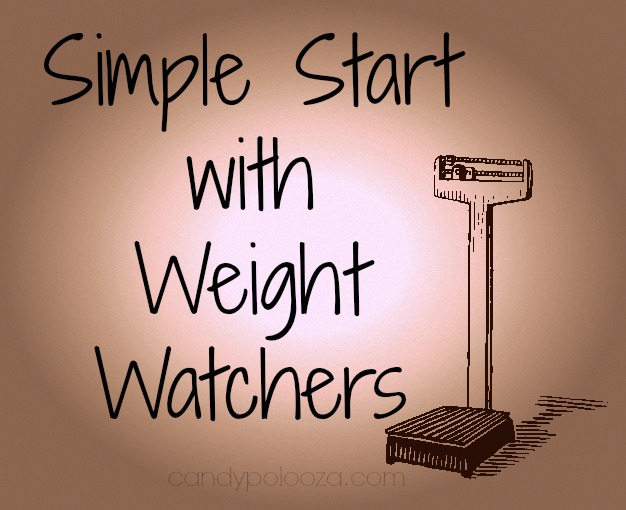 My issues are with documentation. I think it truly is important to document and track what you consume day in and day out. My physical activity has been lack luster as well. It's time to go back to the gym and get serious. My ankle is still a little sore, but it's healing so it's time. Using the Simple Start loss, I know that I can be successful with Weight Watchers. The first official week on Weight Watchers did not go as planned. Last Monday on my birthday, I woke up with a sore throat. Seriously my whole week went down the drain as well as the 7lb loss. Truly a disappointment, but you know what that's why I'm talking about it. I'm human. It totally got me down along with some other things I'm going thru but that's life. There's always going to be issues to deal with and you have to decide, "Hey get back to taking care of yourself already." And that's what I'm doing.
Back to the amazing program that is Simple Start by Weight Watchers.
All of the rave is true. Starting Weight Watchers can be daunting. Like, "OMG, I'm about to start starving myself.. what am I going to do!" Or "What have I gotten myself into?!"  Starting the program with Simple Start, gives you the chance to take it slow and see how changing a few things can make a difference. Using the Simple Start app you can choose pre-chosen meals or make your own. The key is staying within the choices and you can't not loose. I am a true believer in this program.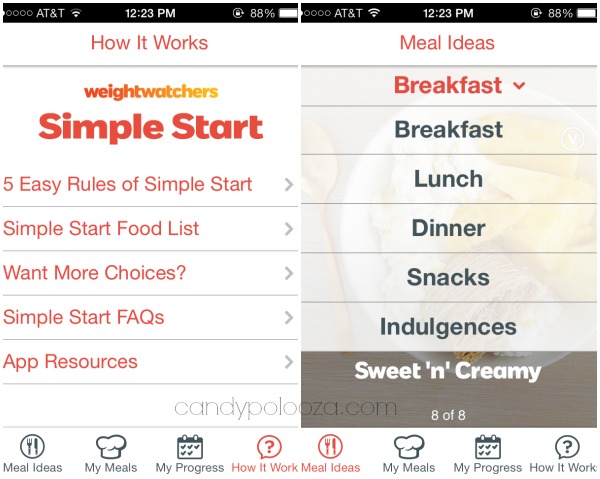 As part of this campaign with Weight Watchers, I have access to the programs that Weight Watchers has to offer for three months. Am I going to kick it up a notch? Absolutely. Am I ready for changes? You know this. Can I do this? At times I may think, no but I know ultimately I can. And that I can be successful. It's just going to take some work on my part.