If you don't know who Gael Garcia Bernal is, you soon will. A brilliant Mexican actor, director, producer with a heart for humanity. I'm so happy that we got a chance to interview Gael, it was truly a highlight of the event. Thanks to Disney for inviting me to attend the red carpet event and additional experiences at Disney XD and ABC, the following statements are my own. I'm still in shock I was even there. I even got a chance to chat with Gael about his humanitarian efforts for Mexico from the devastation from earthquake. For more information about Ambulante click here.
HECTOR
Gale Garcia Bernal voices the character of Hector in Disney Pixar COCO. He's a street-smart skeleton that knows his way around the Land of the Dead, and he teams up with Miguel to help him find Ernesto de La Cruz. The charming trickster and new friend, Hector, joins Miguel on a magical journey through the Land of the Dead.  While both Hector and Miguel share the adventure, they both have different goals.  I can't wait for you to see the film and watch it unfold!
TAKING THE ROLE
I always think it's awesome to hear how an actor decides on their roles. I can't imagine how it must feel to get an invite from Disney Pixar, so his response was spot on.
It was very cute how Garcia said, "The email said something like, 'Pixar wants you in a movie about day of the dead. I wanted to be in it. I went into a meeting with Lee and Adrian and Darla and they told me what the movie was going to be about and a really wonderful meeting. I was there with my daughter as well and they were very kind because they brought my daughter some Finding Dory toys.They just told me what the movie was about, there was no script at that point, still. They showed me some little images of who the character was gonna be, how he was gonna look like, who was Miguel. As well as who were the actors that were involved a little bit. Coming from Guadalajara I think that's why we are able to do those shouts, those mariachi gritos because if you're not from there it's very difficult to do it. You have to be born with it or something you know. It was so easy. I mean of course it was like – I mean it was daunting – the fact that I had to sing but I like the challenge of it." He then explained how they gave Hector a little Gael flavor too. "They animate certain interviews or shows or films you've done, and they put, like, those dialogues into Hector, you know? And so there's – this was this interview I did with – I think it was with Chelsea Handler. I mean the show of Chelsea. And they put it as if Hector was going into the show of Chelsea, you know? So, they showed you that and I mean it was really funny, it worked."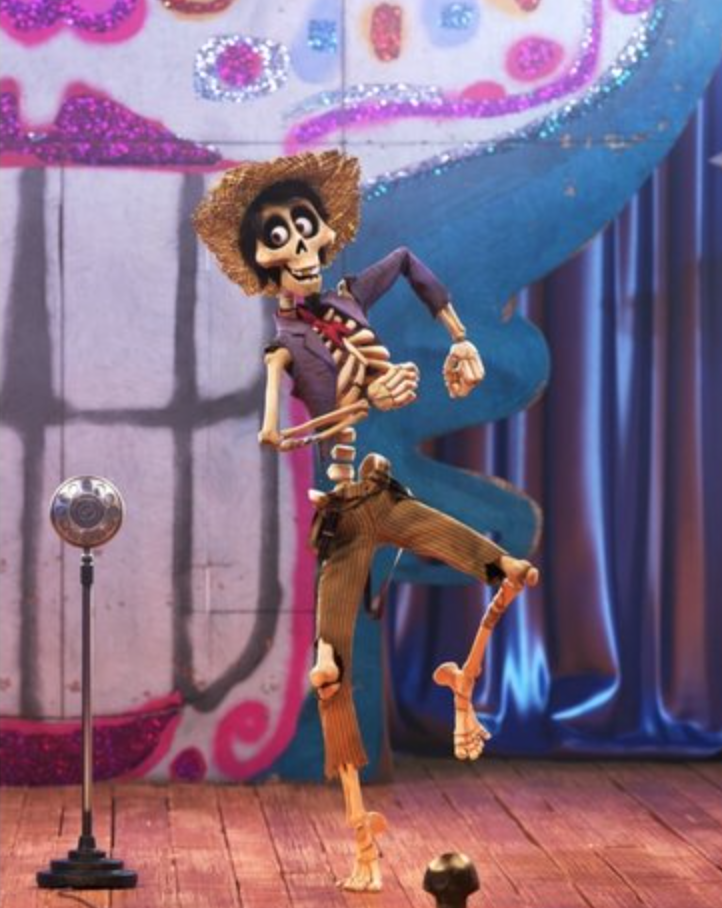 Here's a Little Clip of Hector
DIA DE MUERTO
Gael is Mexican, so we asked if he celebrated Day of the Dead. "Well, I think – and we were discussing it with a lot of friends and family in Mexico – like we've never seen the Day of the Dead so celebrated in Mexico. Like really, there was not a sense of Halloween at all this year. Like you couldn't see it. Like it was all the day of the dead because also there is now, they're doing in Mexico they're doing a wonderful carnival."
SINGING "Remember Me" WITH HIS DAUGTHER
When you watch the film, you'll see a scene where his character sings with a little girl. That little girl was actually his daugther Libertad. We asked how special that was for him. "Ah, it was beautiful. It was beautiful. It's gonna be – I mean it's one of those moments that – I mean, acting definitely gives you such I mean so much moments of that you think, 'We're so lucky,' you know? 'I'm so lucky we're doing this job,' you know? I never thought that was going to live off the job I love doing or this experiences that I love doing. And then you get a chance to have a beautiful postcard for life. This is gonna be something that my daughter one day will see when she's, I don't know, sixty. And it will be really, really fun to her to remember and to hear ourselves. It was such a great opportunity. She was really happy to do it but also  say, like, 'I just put it out there and that's it. I don't want to do anything more."
Truly a proud father moment. He beamed as he recalled the recording.
SEIZE YOUR MOMENT
One of the main themes of the film is to "Seize your moment" so we asked Gael about what it meant to him. I have to say this moment truly resonated with me and made me love him more as he is truly a humanitarian.
"Well, this is a very personal opinion about seizing the moment. I think that what's nice about the movie is that it shows De La Cruz having that carrying the flag of seizing your moment. I think it has been one of the most damaging aspects of western society you know, the notion of seizing the moment. Because, it has made us burn the forests that we have in front of us, it has made us live the now as if there was no tomorrow. As if we're not engaging with a responsibility that freedom gives us to know that there's a future and there's people that will come after. And it is not a rush, life is more, it's more a craft. Little by little, it's built and seizing the moment sometimes makes you fall into trap that it is now or never. And there's moments that it is now or never but you know when that is. It's not that there's a rule that you have to follow that path. I think it has very been the really very damaging that notion. It is interesting that in the film it kind of comes in play."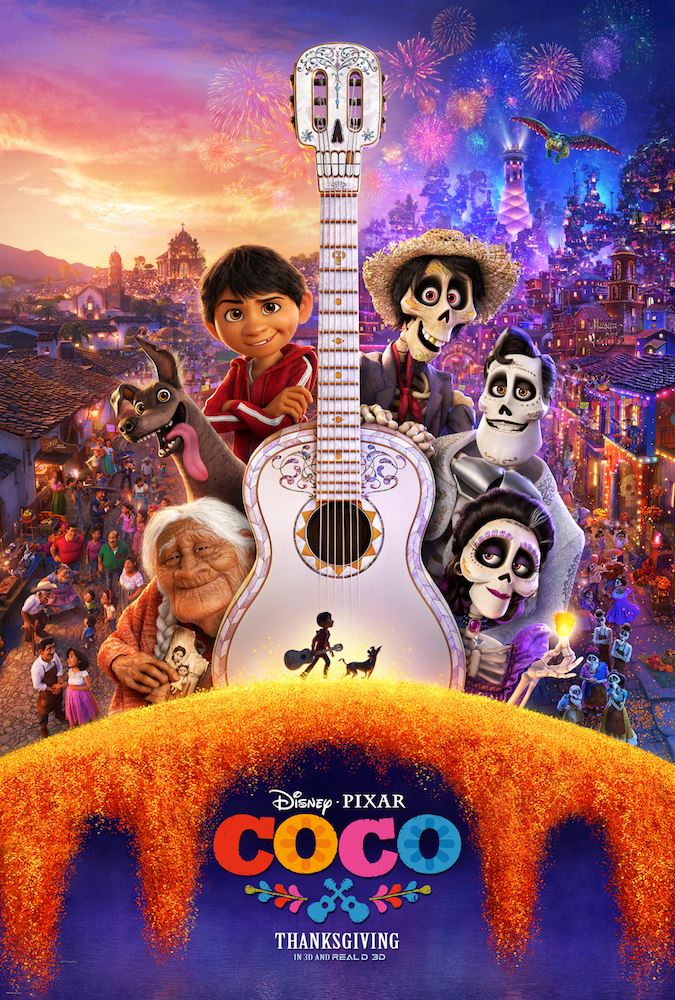 And how could I forget! We got to take a group picture with Gael after the interview. This guy is a true gentleman. When we got up from the table, he waited for everyone to leave and he walked behind us all. Un caballero de primera and yes, just as handsome in person as he is on screen.
THERE'S ALWAYS REALLY CUTE THINGS BEING SHARED ON SOCIAL. MAKE SURE TO FOLLOW ON SOCIAL!
FOLLOW COCO EVERYWHERE: FACEBOOK, TWITTER & INSTAGRAM AND VISIT THE OFFICIAL COCO WEBSITE HERE! 
Save
Save
SaveSave
SaveSave
SaveSave
SaveSave
SaveSave
SaveSave