Disclosure: I am a member of the Everywhere Society and Everywhere has provided me with a product for review for this post. However, all thoughts and opinions expressed are my own.
On January 12, 2010 the country of Haiti suffered horrific damage from an earthquake. "Haiti's earthquake was a 7.0 magnitude on the Richter Scale; injuring 300k+, leaving 250k+ dead and leaving 1M+ homeless." Five years later the country is still recovering. Thru the Heart of Haiti program and Macys.com consumers can purchase gifts that give hope. I'm happy and excited to share what I have learned about the Heart of Haiti program and how you can get a piece of Haitian art for yourself.
But first I'd love for you to watch this video that tells you more about the Heart of Haiti .
"Heart of Haiti was started by social entrepreneur, Willa Shalit, Macy's and the Clinton Bush Haiti Fund in 2010."
I received a set of the Heart of Haiti Erzulie set of cocktail napkins. The napkins are just beautiful. The linen is so soft and the needlepoint skill is amazing. Each of the napkins is handmade so they are all originals. These are definitely items that I will treasure and share with all of my houseguests. I'm still not sure where I will use them but I definitely want to frame one of the napkins. Red is my favorite color and I love hearts.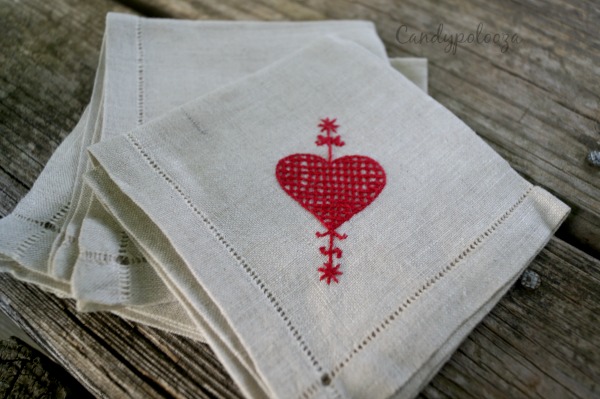 If you want to see the beautiful artisanship in person, you can find the Heart of Haiti products at these locations:
Herald Square,
Brooklyn Downtown
Metro Center
State Street
Northland Center
Seattle Downtown
Portland Downtown
San Francisco Union Square
Biltmore Fashion Park
South Coast Plaza Home
Mission Valley Home
Dallas Galleria
Lenox Square Mall
Dadeland
Support the Heart of Haiti project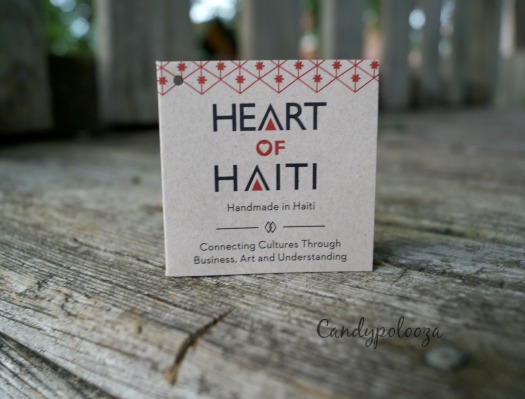 Question:
What product would you purchase?
Candy