Movie lovers either are into them or not. I used to not be in the fan group. Fast forward and I'm a mom of boys and they are HUGE fans of the Star Wars saga. My youngest is the biggest fan and I love asking him questions about the films. With the highly anticipated release of the final installment, we were very excited to see how everything was going to happen. Star Wars: The Rise of Skywalker met all of those expectations for us, here's my review, I'm also sharing great quotes to look for while you watch the film and a fun DIY.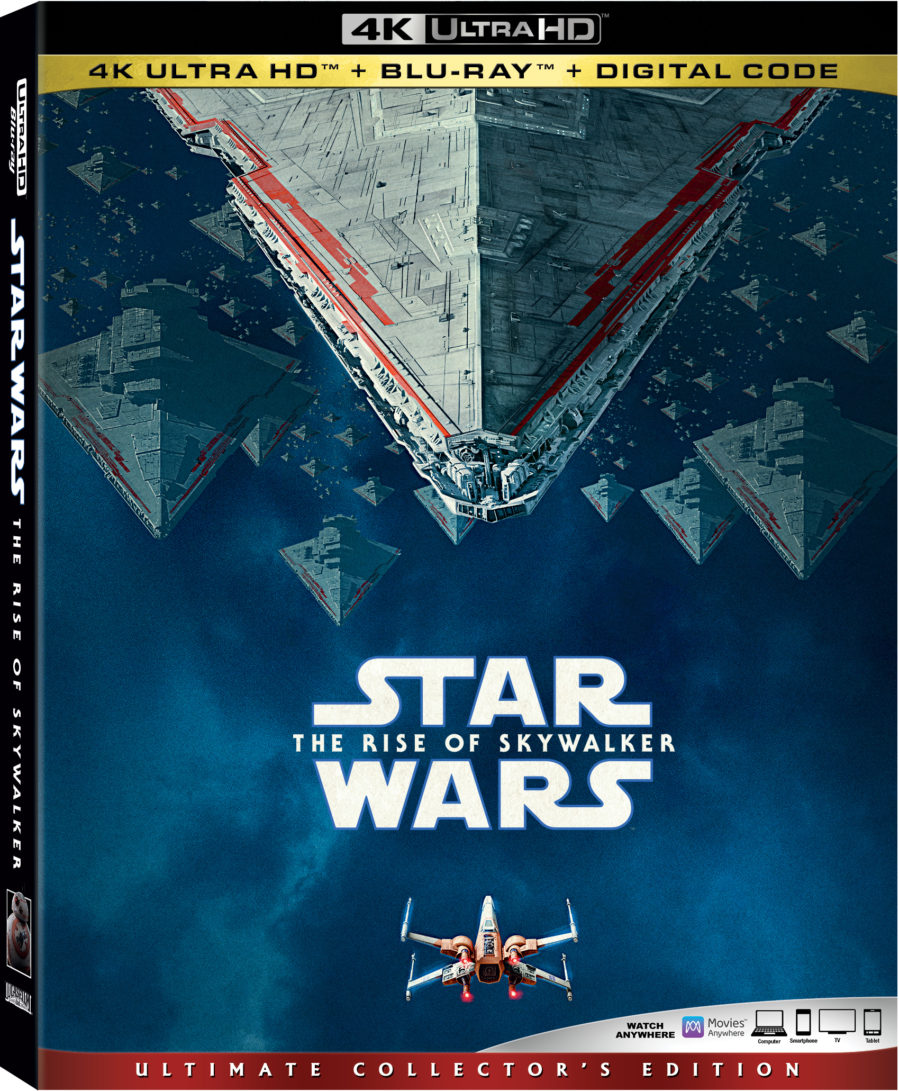 Review
As I mentioned above, this film was one we were very excited about. The entire family, yes even the hubs and like me, he was not raised an SW fan. But our boys are and we've watched all of the films with them so it's a family affair now. The overall film we gave a 5-star rating. In my opinion, the storyline came together very well.
With it being the final film, it was so emotional to see some scenes with the late Carrie Fisher, General Leia Organa. I can promise that when you see her, you'll feel that something and it made me so sad. How poignant that this is the final film and she is no longer with us. Can you tell I really liked Carrie Fisher? Yeah, I did. But be ready for those scenes, they are powerful.
The storyline of Rey and Kylo Ren is the one we obviously wanted answers. The release of the trailer featuring the voice of Emperor Palpatine, had everyone in shock, surprised and intrigued with what he might bring back to the film or was it just a flashback? Be ready, because it's such a fantastic return.
One of the things I enjoyed was seeing so many characters from films past. Did I miss seeing more of Rose Tran? Absolutely, I think everyone did. But overall without spoiling it for you, if you haven't seen it yet- the film was very enjoyable and I feel like it was totally fitting.
Ok for Kids?
Ezra was five or six when he fell in love with Star Wars. If you're worried about scenes that could be scary for younger children, if they saw Revenge of the Sith, then they can deal with all of the violence and action scenes coming out of The Rise of Skywalker.
Great Quotes from Star Wars: The Rise of Skywalker
Here are some great quotes that I took from The Rise of Skywalker. Let me know which was your favorite in the comments.
"Your journey nears its end." – Emperor Palpatine
"You're the best fighter we have. We need you. Out there. Not here." – Poe
"We had each other. That's how we won." – Lando
"Always in the shadows, from the very beginning." _ Leia
"We've got friends out there. They'll come if they know there's hope." – Poe
"The force will be with you, always." – Luke and Leia
"Never underestimate a droid." – Leia
X-Wing Craft
Now for a cool craft by The Art of Fatherhood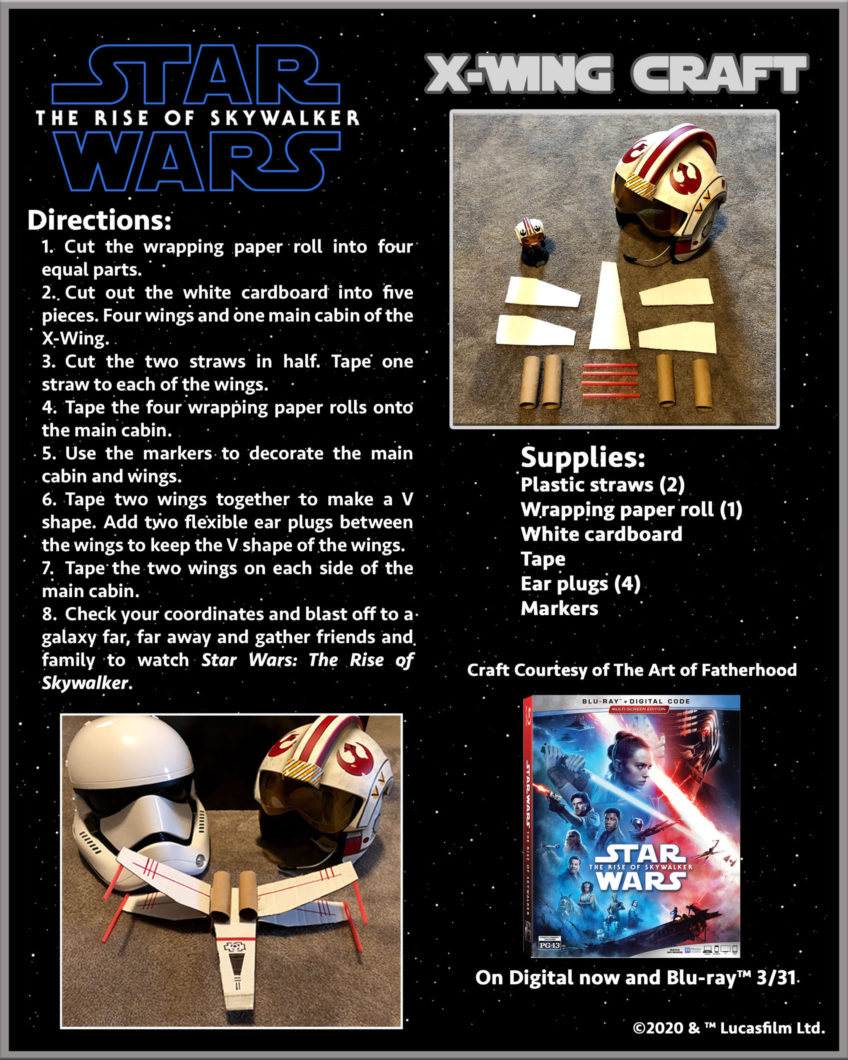 Star Wars: The Rise of Skywalker is available on Digital now and on Blu-ray March 31, 2020!
What do you get when you purchase Star Wars: The Rise of Skywalker? Bonus features include*:
About Star Wars Episode IX: The Rise of Skywalker
The surviving Resistance faces the First Order once more as Rey, Finn and Poe Dameron's journey continues. With the power and knowledge of generations behind them, the final battle commences.