I was a spunky 20 year old still living at home, going to college and working full time. He had just gotten out of the Army a year prior and on Saturday, October 14, 2000 we got married. We knew we were meant to be together and we weren't allowed (I know, I know we were adults what did it matter, but it did) to just elope so we did the whole sha-bang. A beautiful Catholic Mass, a reception and then an evening dance with a local Tejano band. It was a magical day! I look back now and I'm glad my mom pushed for the big wedding. I didn't have a Quinceñera, so this was my big party. It was an amazing day with lots of amazing moments and some not so amazing (it wouldn't be a memorable wedding if I didn't have those moments right?!). I can't share those because I would probably get kicked out of the family.. sorry!! LOL
Everyone that I cared about and loved was there to share in our special day.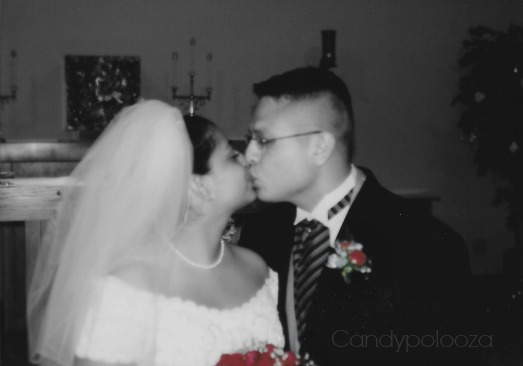 Goodness I can't believe it's been 15 years! 
I've never shared our love/wedding story. It's a little romantic (sort of) because we were a long distance relationship for three years. I know who does that right? This girl did! This guy was worth it and still is. We went to high school together and we started dating the weekend he graduated high school after a chance meeting at a Subway. It was a whirlwind summer. He left for the Army that August and we agreed to stay together. Eighteen years later I feel we are even more in love. Crazy right? I'm so glad we made it through. He's an amazing man; I'm a lucky gal. We've grown together in amazing ways, I think being a military family has just made us stronger too. Don't get me wrong it's rough, but we are worth it and we work together.
So in the spirit of our wonderful union I've got a fun giveaway for you guys! Now that I think about it I'm going to combine my Blog Anniversary with our wedding anniversary for more prizes!! Oh Yeah! Last month the blog turned 3!! Pretty cool right?! I love what I do and I hope you enjoy reading it too!
*The giveaway is open to anyone 18+ that has a U.S. Address only*
I am sponsoring this giveaway so everything will be mailed by me! No middle man here! Just Candypo! 😉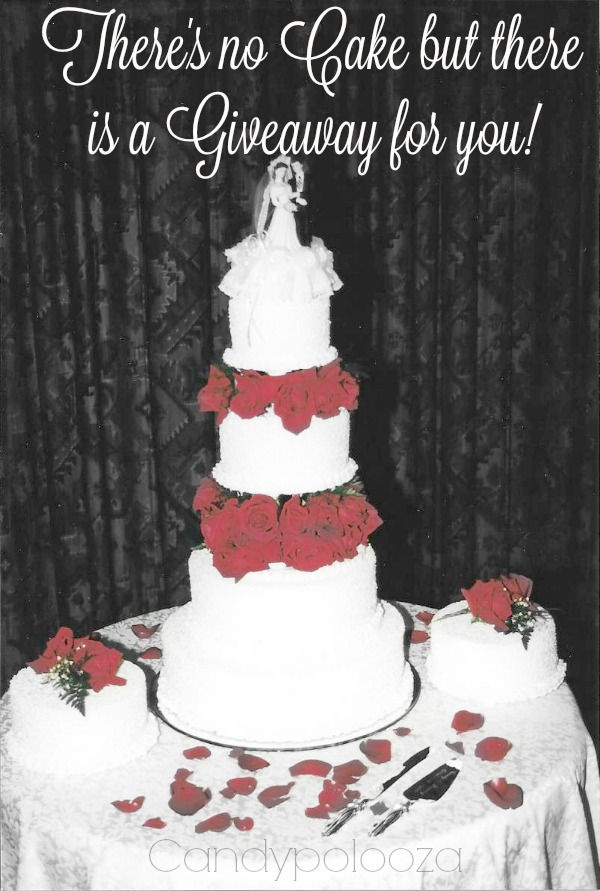 There will be three winners:
(1) $25 Best Buy Gift Card
(1) $15 Starbucks Gift Card
(1) $10 Target Gift Card
Enter via the Giveaway Entry Please!
Good Luck and Thanks for reading!!
Candy