The day is here! If there's one film you see in theaters this summer, make it Space Jam a New Legacy. Space Jam a New Legacy arrives in theaters Friday, July 16 and it's absolute perfection for the big screen. Many thanks to Warner Bros. for sending myself and the family back to the theater to enjoy Space Jam a New Legacy. This is a spoil-free review so read on without worry of knowing how the film ends. I can't wait for you and the whole family to experience this film together! Please note there are bright flashes in parts of the film, so if you are sensitive please be aware.
My Thoughts and Review
While skeptical of a new Space Jam film, I went in with an open mind. I love basketball, I played in school and as a child attend many Houston Rocket basketball games. If only I had a pic to share with you! LeBron James aka King James is great in the role as himself in the film. I will say that I really loved how they didn't create a fictional character for the film, and just went with him while the family in the film are amazing actors. You'll have to watch the video HERE to meet Sonequa Martin-Green as wife and mom, Kamiyah James and Cedric Joe as James' son Dom James with awesome smaller roles by Sarah Silverman and Lil Rel Howery. Not to forget the amazing performances by Zendaya as Lola Bunny and the amazing voices of the Looney Tune characters that we all know and love as well as the villain you will love to hate, Al G. Rhythm played by Don Cheadle, a well rounded cast.
The film runs an hour and 55 minutes. It's the perfect length for viewers of all ages to enjoy. Visually it is a great watch, there is so much to see. You've really got to keep your eyes peeled for all of the fantastic cameos in it. I can tell you that this film is for ages 8+ and you'll walk out of the theater with a big smile on your face as you discuss with your kids and friends all of the wonderful Warner Bros and Hanna Barbera characters you noticed on the screen.

What I LOVED
You'll be excited about seeing the Looney Tunes and LeBron James, but you're going to also enjoy the story. It's about family and it's also about listening to each other. As parents we all have hopes and dreams for our children and we want nothing more for them to be happy and successful. It's easy to want to push our dreams on our children without us even realizing it. There will always be something or someone that can offer an easy alternative to solve a difficult issue and it's important to remain close to those you love and that love you genuinely. The film is also a great reminder to listen to our children and help them reach THEIR goals. I really enjoyed the film and so did my family.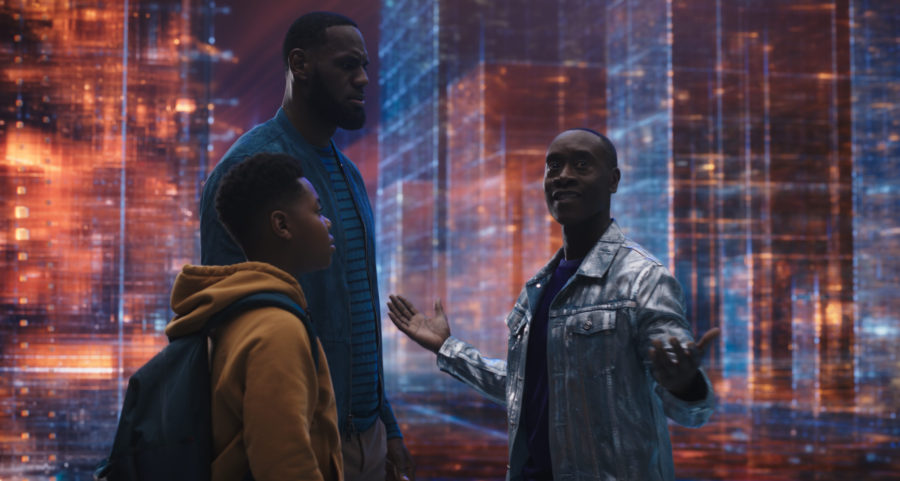 What I Didn't Like
I was able to figure out the plot pretty early on in the film. I promised to not spoil it, so I'm just going to say you might figure it out early on as well. But I will add that I didn't let it spoil the film for me. It's still great to watch it play out and there's a few surprises thrown in so you aren't completely on to the film. It will keep your attention.
Appropriate for Children
Yes. I would say ages 8 and older. There are moments during the film where it can get dark and a little scary. As I noted up top, there are bright flashes of light, so if you or a family member or friend are sensitive please be aware. If your littles younger than 8 years old, love the game of basketball, they will enjoy it. It's a great mix of animated and live action to keep everyone watching.