Whether you're looking for a healthy snack for a game day or something to spice up the family's movie night, you can never go wrong with onion rings. The best recipe gives you extra crispy snacks that the whole family will love. The beauty of this snack is that it's easy to prepare without multiple ingredients to worry about.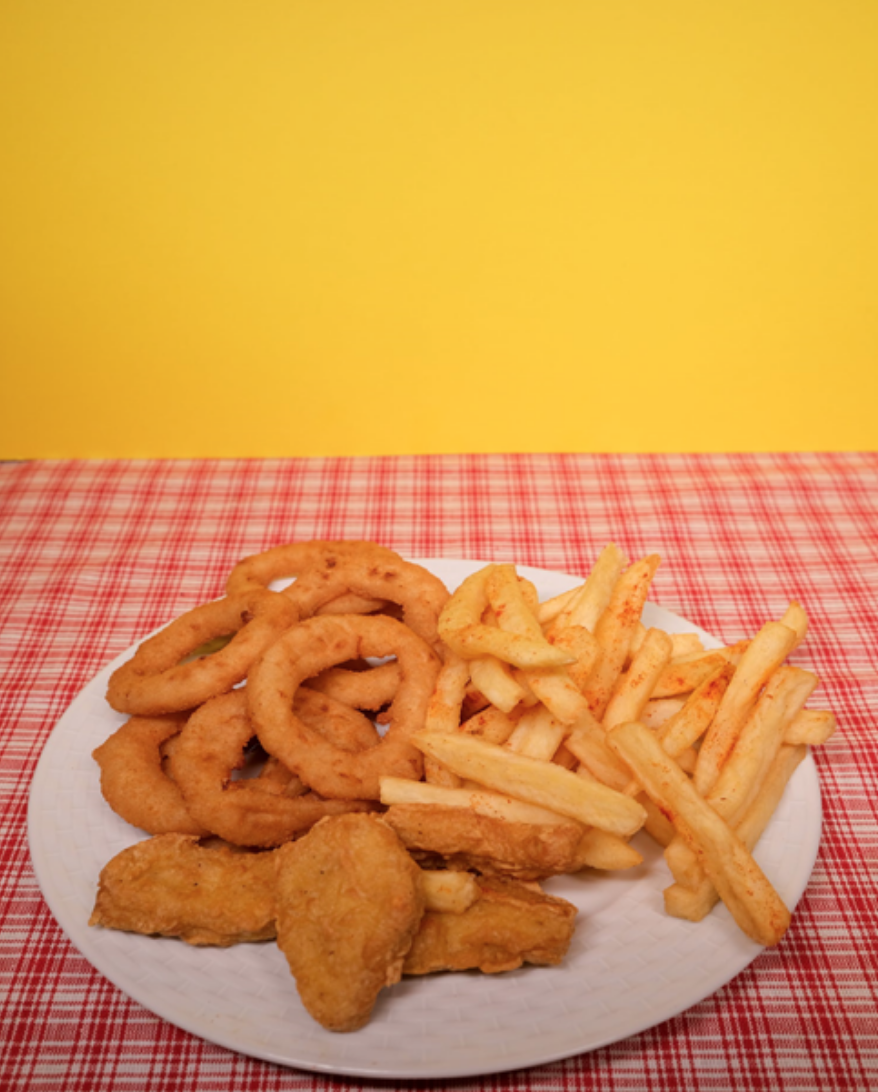 You might have tried before only for your onion rings to come out soggy, floppy or just plain greasy. To get the recipe right, you have to get the breading, seasonings, and timing right. But not to worry; this post explores everything you need to know about the air fryer and how to get your onion rings right.  
What's So Unique about the Air Fryer? 
First things first; why an air fryer and not a deep fryer? The air fryer is an alternative to the traditional fryer, and it's full of hot air. Like an oven, your air fryer uses air to heat, and this is also its strongest point.
With the air fryer, you don't have to worry about the oily mess. You'll get the same onion rings you would at your local grill. The idea is to prepare faux-fried foods which are not only healthier but also less stressful to make.
The most common air fryer is the basket-type which resembles a coffee maker. There's a removable basket in the air fryer and you can roast meat, broil, bake, roast vegetables, or cook bacon. The applications of the air fryer are amazing and it's great for healthy treats at home.
The hot air circulates in your food and gives you that crunchy taste that you love. With time, you'll get used to the loud sound, but this is not a major inconvenience when you consider the tasty onion rings you'll be enjoying later.
Here are some important points to remember when you use your air fryer the first time:
Keep the grate in the basket to allow proper heat circulation

Keep monitoring your onion rings or other foods. Always have a peek to ensure everything is fine

Remove the basket and shuffle the food after a few minutes

Be aware of the fast-cooking attribute of your air fryer. This appliance cooks food fast

For your air fryer onion rings, a low temperature setting is the most preferred. This is the case for most air fried foods

Preheating your air fryer is recommended and come models indicate when this is done. Check whether the manufacturer recommends preheating and follow their instructions
Common Air Fryer Mistakes to Avoid
Now that you understand how the air fryer works, you're ready to get started with your onion rings recipe. To ensure everything turns out right, avoid these common mistakes:
Avoid excessive use of oil. This is not a deep fryer and you might end up ruining that delicious recipe

Avoid greasing the cooking basket with cooking spray to avoid damage to the non-stick finish

Avoid too much food at a go in the drawer

Don't forget to shake the cooking basket

Don't dump food from the basket into a bowl but instead use tongs or a spoon to avoid the oil collected at the bottom

Always be safe with your air fryer, don't leave it plugged in, or touch it all over. Some sections can get hot. Handle the hot drawer carefully and don't set it directly on your kitchen countertop

Undercooking is a big problem and you should get a food thermometer to confirm the raw foods are properly cooked

Poor choice of cooking oil can ruin even the best recipe and give your onion rings a weird aftertaste.

Go for a high smoke point such as vegetable oil, canola oil, peanut oil, and others
Getting Those Crispy Air Fryer Onion Rings
So, how do you avoid the soggy and greasy onion rings and prepare your best [air fryer onion rings] recipe perfectly? Take a look:
Use ice-cold batter: This sticks to the onion rings while frying

Remove the membrane of the onion slices

Prepare the onion rings:

chill your onion slices in ice cold water for about 10 minutes before you coat them in the batter 

The glue: Use cornstarch on the surface of the onion rings before dipping them into the batter

Right oil temperature: Set an

effective temperature of about 375°F

. use a food thermometer to set this

For breadcrumbs, go for dry breading

with seasonings

Air fry in batches and not everything together

Avoid those paper towels: If you place the cooked onion rings on paper towels, they'll soak any oil dripping and become soggy

Cook for about 12-15 minutes
If you're trying out air fried onion rings for the first time, there's no need to panic. It's fun and exciting and of course, you can always watch the first batch and tweak things to get the crunchiest air fried onion rings.