At times, you may feel as though your family is busier than ever. This is understandable but you have to make sure that you make time for one another. If you don't then this could end up dividing you and this is the last thing that you want when you are trying so hard to keep everyone together.
Show Affection
It doesn't matter whether you have a young child or whether you have a teenager because you need to make sure that you show them affection. Give your teenager a high-five as they walk out of the door, and give your younger kids plenty of hugs and kisses. Don't forget about your spouse either because it's important that you show them that you care as much for them as you do your kids.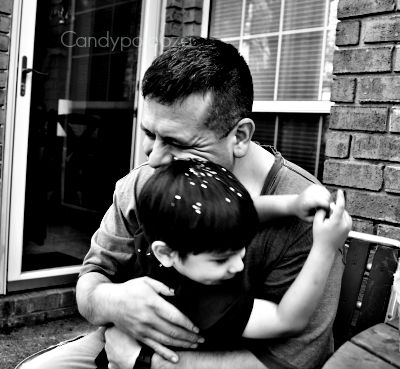 Say Thank you
The next time you are all sat around the table with one another, mention something that you are thankful for. A lot of people do this at Thanksgiving, but you should never limit this to once a year. Let everyone in your family know how you feel and take the time to think of new reasons. This will help your family to set new traditions and it will also make it much easier for you to connect with one another.
Exercise
Go out for a walk with your family when the weather is good. You might also want to go camping or hiking with one another too. Family outings are always fun and sometimes you just need to look into the simple things. Play soccer at the park, or take a walk to the ice-cream van. Things like this will help your family to bond and it also means that everyone can stay connected with one another. If you already play family sports, then why not get a personalized jersey made? Or even a t-shirt with a fun design on it that the whole family can wear. When you do this, you can then make the family feel like a unit. Don't know where to look for things like this? Consider searching for monogrammed t-shirts.
Prepare Snacks
When kids get hungry, it can be tempting for them to reach for cookies or even potato chips. This will give them a quick fix but it isn't healthy. One way for you to get around this would be for you to prepare snacks with them. You can prepare ones that contain fruit for every member of the family if you want. For example, if your spouse loves blueberries then why not make blueberry flapjacks? If your kids love banana, then dehydrated banana crisps are a fantastic option.
Books
Believe it or not, it's very easy for you to enjoy a book as a whole family. When you do, you will soon find that you can curl up with one another and that you can even take turns in reading. This will help you to really bond and it will also help you to encourage the kids to read as well.
Question:
How you bring your family together?
Cheers,
Candy