I have a secret.. I've been an Army spouse for 15 years and I had no idea what or how to use ICE. I'd heard of ICE before but never thought to use the system. Let's be honest, I didn't know how.  So for all of you spouses that don't know I decided to write this post on How to use ICE at your military installation. We can't complain if we have resources available to us right?  This is the beginning of many posts I plan to publish in relation to military life. Hope you enjoy the posts. Leave me a comment if there's something you've always wanted to know but didn't know who to ask etc. I'm here to help!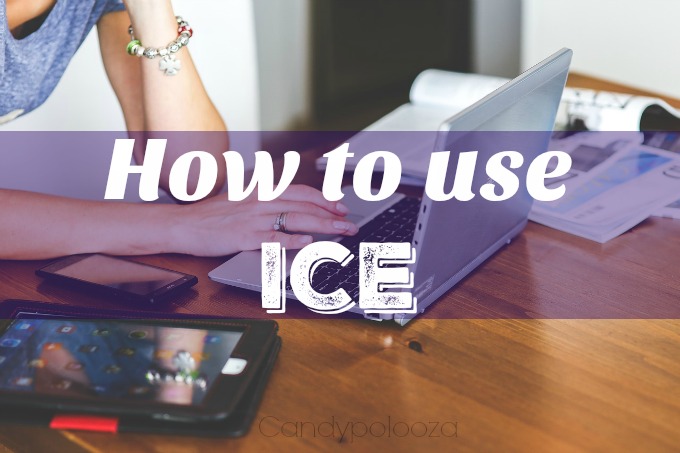 So first off let me tell you what ICE stands for. Yeah, I didn't know that either..  We are all learning here today, wether you are a new or seasoned Army spouse. It's time we learned what is ICE, how and why we should use it.
 Interactive Customer Evaluation (ICE) system
I love being a part of the Army community everywhere we move. We are a bit of a way from post here in Augusta, but that's ok. It doesn't stop us from using resources available to our family on post. I don't mind the drive too much, most days. When pscing or moving from installation to installation I make a point to get familiar with the persons working in two specific departments on post: ARMY Community Services (ACS) and Child Youth Services (CYS) oh and Morale Welfare and Recreation (MWR) too! I honestly should get familiar with DEERS (Defense Enrollment Elgibility Reporting System) too but the hubs always takes care of that when we move each duty station.. anyways.. back to ICE!
So here's why you should use ICE
The most obvious reason is if you have a complaint. Don't like how something went down on post and you don't know who to communicate it to? Send off an ICE complaint.
When someone or something good happens while on post. I'm not saying, you were hoping the PX/BX AFEES had the Dooney & Bourke you wanted on sale.. I'm saying, a sales associate at the Exchange went above and beyond to help you. Or the nurse that checked you in at the clinic saw you were having a bad day and did something to make it better.
Those kind of things are great reasons to use the ICE system.
Here's where using ICE helps
Lets say a resource you use or have used is being taken away? Get on the ICE system and let it be known that you are not happy about that resource being taken away. The government seems to always be influx when it comes to our military and there are resources that are available at some installations that aren't at others. Supply and demand is the biggest reason for this. If numbers are low maybe a program that has been vital to you is being taken away. The only way to
Visit the ICE main site
Locate your base or post
Choose the department
Fill out the form
Hit Send
Super easy and it's online. I always thought we had to write it out..maybe another reason I have never used it. There are cards you can write on but,  thank goodness it's all electronic. My handwriting is atrocious! You can also find out how many times an ICE message has been submitted by checking on your installation as well. It's all available online. So put in your comments or complaints using the ICE system, because you never know when they could take it away too!
Question:
Have you ever submitted an ICE?
Cheers!
Candy