The gang is back! We LOVE Scooby-Doo so when we heard about Scooby-Doo Shaggy's Showdown Original Movie we had to be a part of this campaign! Thanks to Warner Bros for facilitating this review. All opinions mentioned are our very own. The boys are HUGE fans of "those pesky teenagers" and this movie brought along mystery and great laughs! If you are a fan of Scooby and the gang, you can own it now on digital HD and DVD!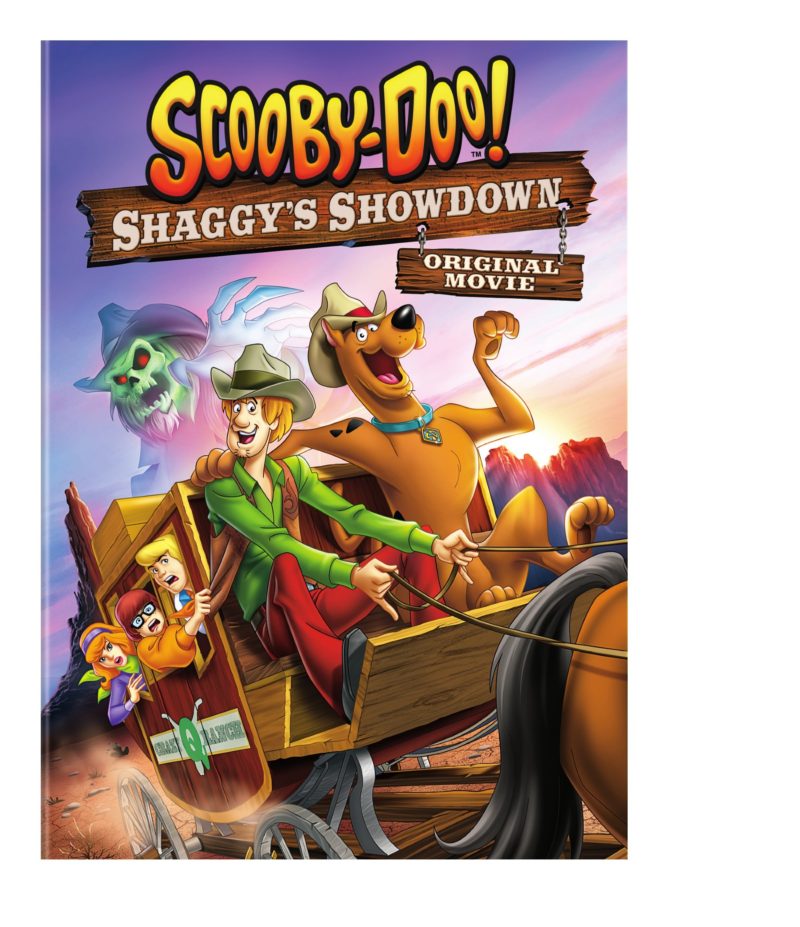 One of the things I love to include in these reviews are thoughts from the kids. Aramis absolutely LOVED the movie. He said he was surprised how funny it was and that the mystery was really good. He didn't want to give any clues away so that you could enjoy the surprise. Ezra just laughed at the jokes and also loved the mystery. He's a ghost kinda kid so he really enjoyed the movie. The final verdict from the Candypolooza crew- Two Thumbs up! You and your family will enjoy this movie many times over!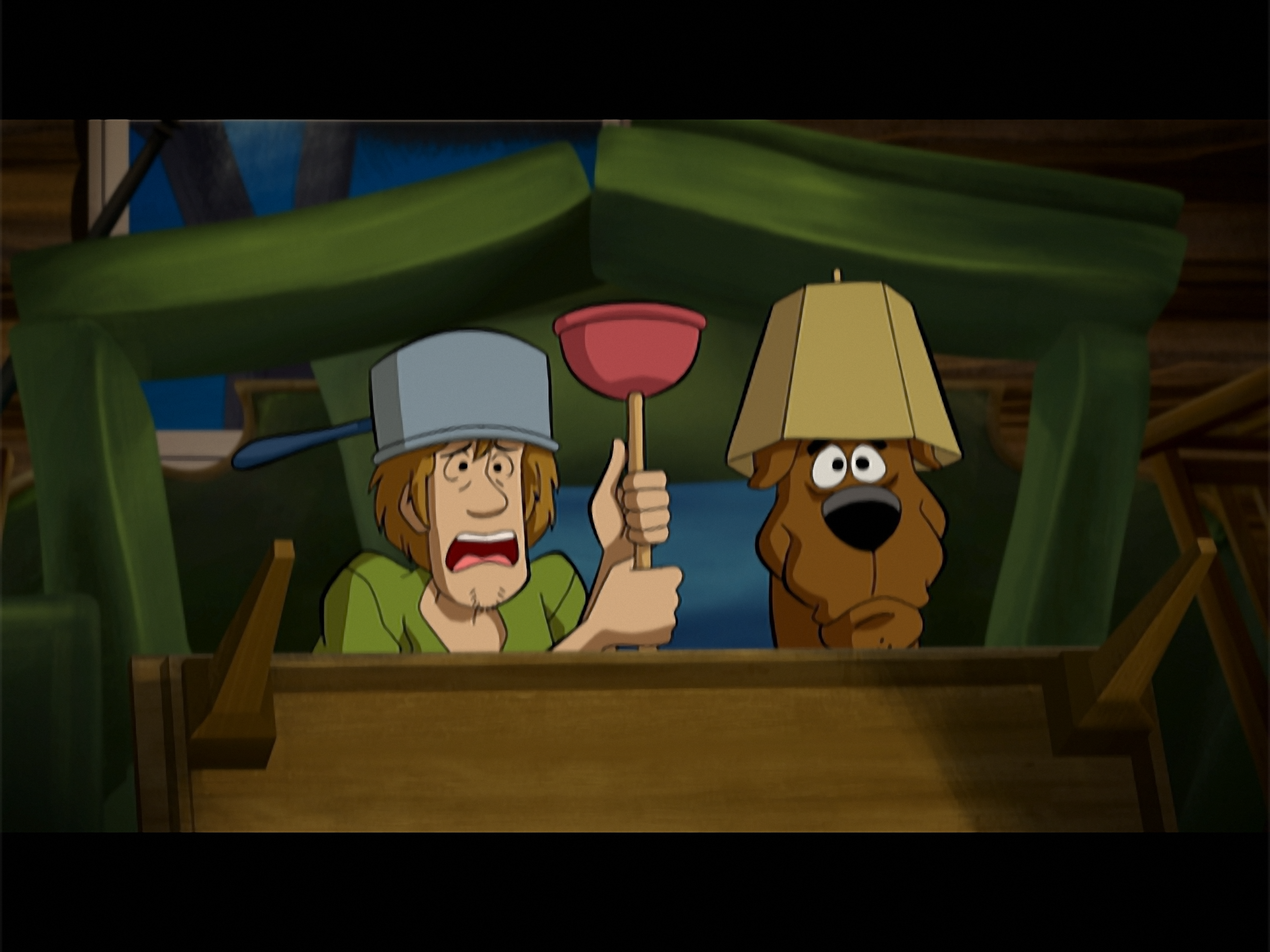 Get set for a rootin'-tootin' ood time with Scooby-Doo! and the gang on Scooby-Doo! Shaggy's Showdown, the all-new, original film from Warner Bros. Home Entertainment (WBHE), available on DVD February 14, 2017. Cowboys and cowgirls of all ages won't want to miss this brand new, western-themed mystery in which Scooby-Doo! and his friends visit a dude ranch that's haunted by ghastly outlaw Dapper Jack Rogers. It's the Scooby-Doo! gang like you've never seen before, riding horses and living like cowboys on a real western ranch. Scooby-Doo! Shaggy's Showdown DVD retails for $19.98 SRP. And it'as available on digital HD everywhere NOW. It's high action and spirited adventure when the Mystery Inc. gang visits the Crazy Q Dude Ranch, located in Sorghum City, an abandoned cowboy town–turned–tourist attraction. While visiting his cousin Tawny, Shaggy and his pals discover that the Crazy Q Dude Ranch, owned by Tawny's family, is tormented by a ghostly cowboy named Dapper Jack Rogers, an ancestor who bears a striking resemblance to Shaggy!
The gang soon learns that Dapper Jack's ghostly apparition has frightened most of the visitors from the ranch and nearby Sorghum City, forcing many businesses in the area to close. Without any tourists, the Crazy Q Dude Ranch, which has been struggling, is sure to close its doors. Unless Tawny raises enough money for the next mortgage payment, the family business will be sold.
Determined to save his cousin's ranch, Shaggy puts the Mystery Inc. gang on the case, and together they set out to solve the mystery behind Dapper Jack's haunting. It's an unforgettable adventure set in the wild West, filled with rodeos, barn dances and non-stop cowboy high-jinks!
Fans of the Scooby-Doo! franchise will be thrilled to learn that Scooby-Doo! Shaggy's Showdown features the familiar voice talents of Frank Welker as Scooby-Doo/Fred Jones, Grey Griffin as Daphne Blake, Matthew Lillard as Shaggy Rogers and Kate Micucci as Velma Dinkley.  The film was executive produced by Sam Register, written by Doug Langdale and directed by Brandon Vietti. Matthew Peters acted as producer.
Bonus Episodes:
Ghastly Ghost Town
Mine Your Own Business
Scooby Ghosts West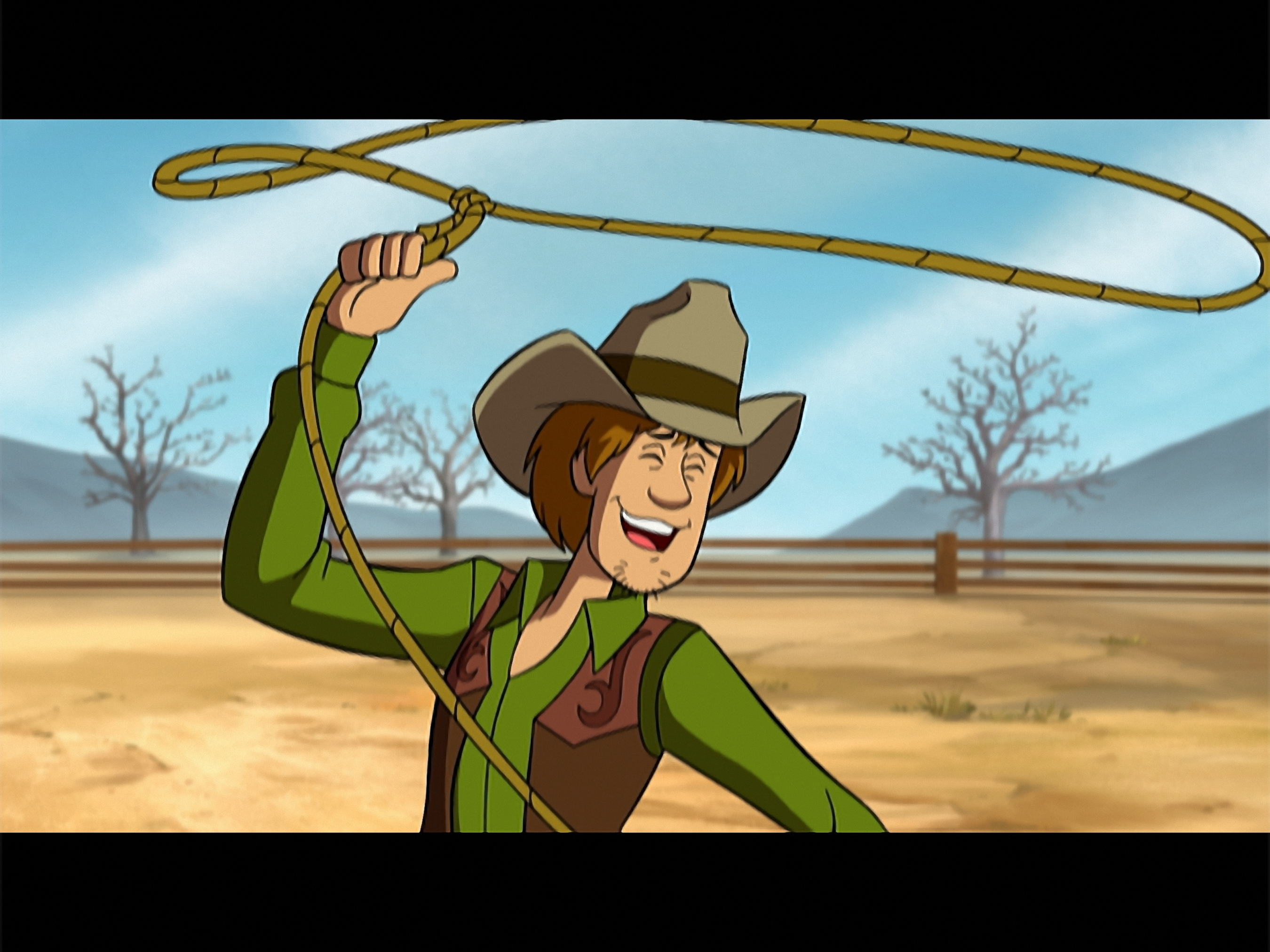 Question:
Are you a fan of Scooby-Doo and the gang? 
Cheers! 
Candy