I had the opportunity to submit a few questions one of the six "Dads" featured in the AppleTV+ documentary, his name is Robert Selby, and he is Chace Elijah's father. Chace was born with a heart defect called Tetralogy of Fallot. Per Google, "Tetralogy of Fallot is a rare condition caused by a combination of four heart defects that are present at birth and require surgery and on-going care." Chace is now 6 years old, has quite the protector in his father, their segment in the documentary film is very touching. I can't wait for everyone to see it.
The Interview
Sharing one's life is hard when we go through hardships. You have such a beautiful relationship with your son. What made you want to share your story? And how did you become involved in the documentary?
"The sharing started when we learned that Chace was diagnosed with a heart defect called Tetralogy of Fallot. We had never heard of it before, so we took to social media for answers, help, and support. During this time I decided to document EVERYTHING. The good and the bad. This included his journey in the form of emails, to my son's account, vlogging to have a digital diary, so that Chace could look back on to see how far he has come."
"Involvement in the documentary came about when we went viral back in 2017. An old photo that I take with my son yearly to help with his confidence and raise awareness for Congenital Heart Defects and Gtube's (gastrostomy tube) recirculated on the internet. (See picture below) About a year or so later I received a DM from Walter Matteson and Elizabeth Jamieson in regards to being interviewed for a fatherhood project they were working on. They found me by googling "Viral Dads" and our story was one of the ones that inspired them to reach out."
I really enjoyed how the film featured regular dads from around the world. Have you watched the entire film and what did you think about your piece in the film?
"Yes, I have watched the film. I feel like my piece was authentic and relatable to most fathers in regard to knowing we're not perfect. But if given the opportunity you can strive to be the best version of yourself."
The beautiful thing about this documentary is that it will be around forever. When your son Chace watches this documentary later or as a young man/adult what would you like for him to come away with?
"One thing I hope he can take away from this is that there is no manual on being a father. You have to wing it in a sense. Something I learned from one of the fathers in the documentary Thiago Queiroz is 'You need to trust your instincts, you know how to do this."
When did the filming take place? You mentioned in the film that you were going to school, have you finished? What are your plans?
"Filming took place in February of 2019, it was a three-day shoot. Yes, I was in school during the day but I was unable to finish, but I plan to in the near future." Mr. Selby was working on getting his CDL license at the time and hopes to finish once restrictions lift due to COVID-19.
How is your son thriving and what daily routines do you guys have that help? My youngest son only has one kidney, it never developed, and thankfully he doesn't have any issues- but he can never play contact sports. I'm thinking your son won't be able to either, but can you educate me and my audience on his condition?
"Chace had several setbacks in the beginning after his first surgery, but with a lot of dedication and hard work with therapists and nurses, he is able to enjoy life as freely as possible. Chace is able to participate in most activities. He loves to play basketball, soccer, football, swimming and he also boxes recreationally on the side. He is fully aware of his g-tube placement, so when he needs to fall or protect himself he can adjust when necessary."
I asked earlier about what you'd like your son to take away from your piece of the documentary, what would you like the viewers to see or know about you and your thoughts on fatherhood?
"I'd want him to know that no father is perfect. We all have flaws, but every day is a new day to work on being a better father."
What a great father. Once you watch the documentary, you will agree. Thank you Mr. Selby for allowing me the time to answer my questions. We wish you and Chace Elijah all the best in life.
Make sure to come back and leave me a comment telling me your thoughts on the film.
Follow Chace's story and engage with them on social!
Instagram: @TheLifeOfChaceElijah
Facebook: https://www.facebook.com/chace.elijah/
Youtube: The Life of Chace Elijah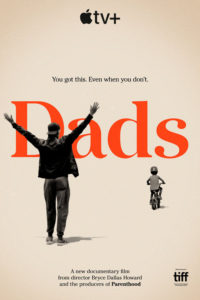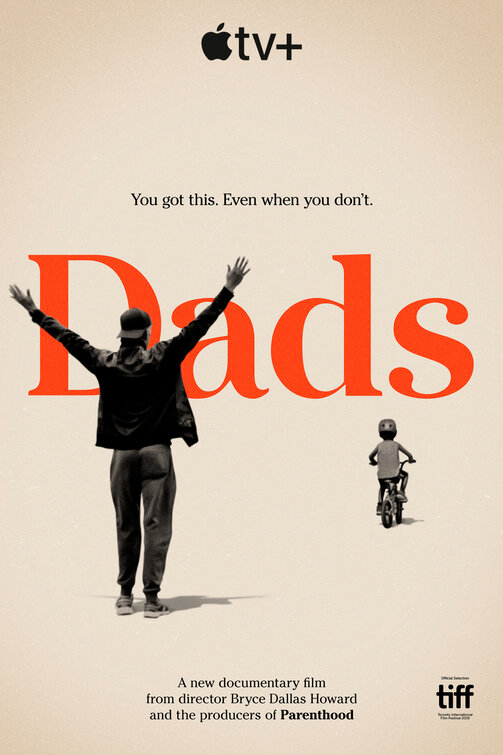 ABOUT THE FILM
"Dads" is a heartfelt and humorous documentary that celebrates the joys and challenges of parenting in today's world. Featuring six extraordinary fathers from across the globe, this film offers a firsthand glimpse into the trials and tribulations of modern-day parenting through revealing interviews, rare home-movie footage, viral videos, and hilarious and thoughtful testimonials from some of Hollywood's funniest celebrities, including Judd Apatow, Jimmy Fallon, Neil Patrick Harris, Ron Howard, Ken Jeong, Jimmy Kimmel, Hasan Minaj, Conan O'Brien, Patton Oswalt, Will Smith and more. Making her feature directorial debut, Bryce Dallas Howard also offers an intimate look at the dads in her own family, including remarkable interviews with her late grandfather Rance, her father Ron and her brother Reed.
"Dads" is part of Apple's exclusive, first-look deal with Imagine Documentaries. The film is produced by Nine Muses Entertainment, in association with Dove Men+Care.
DIRECTED BY: Bryce Dallas Howard (directorial debut)
CAST: Judd Apatow, Jimmy Fallon, Neil Patrick Harris, Ron Howard, Ken Jeong, Jimmy Kimmel, Hasan Minaj, Conan O'Brien, Patton Oswalt, Will Smith, Kenan Thompson, (the late) Rance Howard, Reed Howard, Glen Henry, Robert Selby, Thiago Queiroz, Shuichi Sakuma, Rob Scheer, and Reece Scheer
PRODUCERS: Ron Howard, Brian Grazer, Michael Rosenberg, Justin Wilkes, Walter Matteson, Bryce Dallas Howard