Disclosure: Thanks to MSBN I received this product for review no other compensation was received, however all opinions are my own.
 JuJuBe GigaBe Laptop bag a Review and Giveaway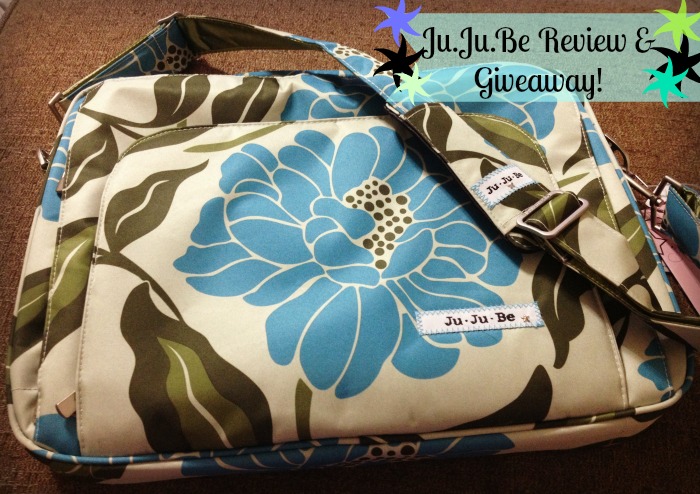 Said to be "the most intelligent laptop/tablet/smartphone/portable workstation carrier around," by JuJuBe, I am going to have to agree! I'm very excited to bring you this JuJuBe GigaBe Laptop bag a Review and Giveaway! That's right one of you will win one!!
 Check out the awesome pictures!
The first picture:  Is of the backside of the bag. You can easily fit a file folder in there.
The second photo: A secure place for your cord, wireless mouse and pencils or anything else you need. I would def have my phone and keys in that pocket if I'm not carrying my purse.
The third: Is of my laptop nestled inside the bag. Snug as a bug!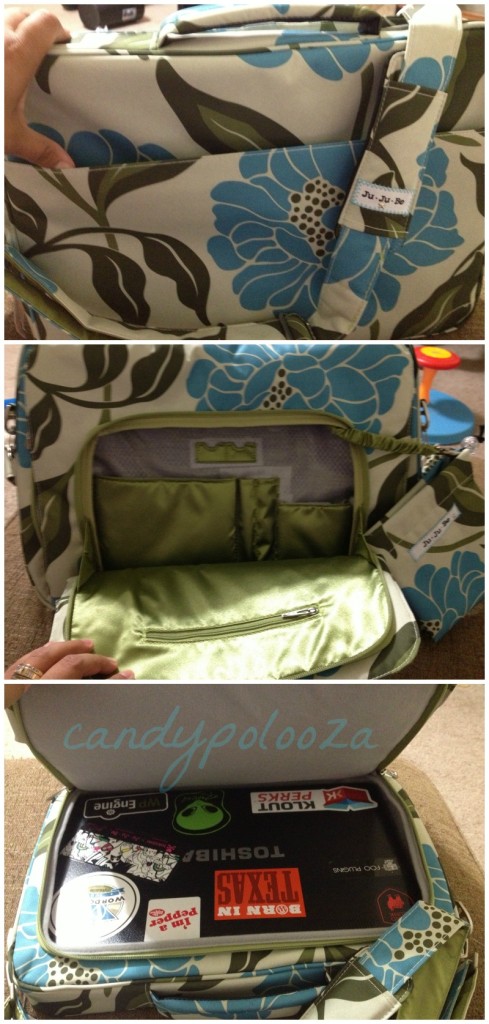 Pretty nice eh? It's all that and more. Very sleek, soft to the touch yet very tough. Enough room for all my necessary items. I'll definitely carry itineraries and or extras in the back outer pocket. The front outer pocket will be very helpful to put my phone in if I don't want carry around my purse.  I love carrying messenger bags so this style was very appealing to me. Stains? I'm not worried about them at all.
I am super excited to pack it up for my trip today. I'm heading to Dallas and the Marvelous Mums GigaBe bag is going to be holding my laptop for me. I will update this review after I get back and let you know how I was able to maneuver around the airport and hotel. Thankfully it's only a 30 minute flight! But I have great faith that my goods will be safe and secure in the JuJuBe GigaBe laptop bag.
JuJuBe GigaBe Laptop Large retails for $100.00.
Click here to pick out your favorite pattern on the site. You'll notice the other styles of bags at the JuJuBe site. JuJuBe carries amazing bags:
Diaper Bags
Diaper Totes
Messenger bags
Accessories
Wallets & Wristlets
Leather bags and accessories
Fabulous patterns and designs to choose from and their designer Toki-doki xJuJuBe bags!
View the online video tutorial of the site!
Here's your chance to enter to win a JuJuBe Gigabe of your very own!! 
Good Luck ya'll!!