Disclosure: This is a sponsored post. I received items for review, however all opinions are my own.
Kidecals a Review & Giveaway
With every new school year there's those moments when you ask yourself, "Should I or shouldn't I just write the boy's names on all of their things?" I honestly dislike having to write the boys names on everything and sometimes when it comes to the school supplies they ask that you don't. Until I received an order of Kidecals! I've had to restrain myself, I am tagging everything!
Here's just a few items that have been tagged using Kidecals! I've got to get the soccer ball out of the car and tag it too!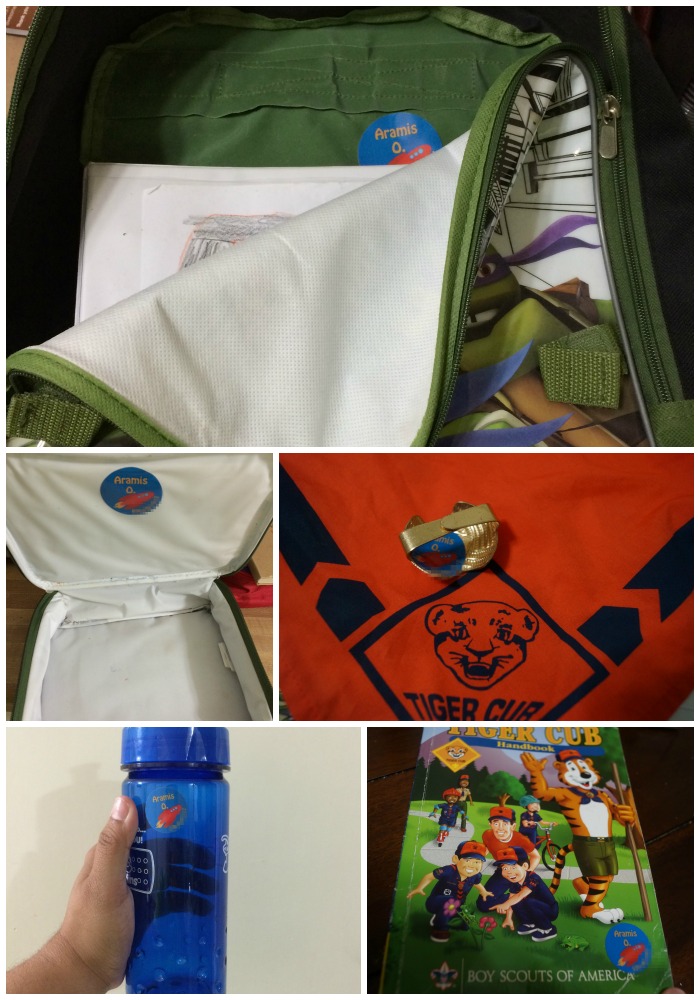 He's always loosing his scout stuff can you tell?..
My thoughts on Kidecals-
They are Genius! and here's why:
I was already thinking this but the site had it for me already.. LOL Per the Kidecals site: "Our wall decals

 are printed on a  self-adhesive premium-quality, calendered vinyl with a special, removable acrylic adhesive and printed with ecosol inks. Our 

waterproof name labels are printed onto a really durable self-adhesive vinyl with eco sol inks and laminated with clear topcoat to ensure durability." I love that they are coated and they are so durable!! Boys are rough and they are holding tight! 
They are laundry and dishwasher safe! You can place on clothing and items and wash without worrying the label will come off!
You can customize your order too! I can't wait to order Ezra some of his very own too!
Can I add how cute I think they are too? They really went all out on finding great images and themes for this product.
Great quality product!
 You will just love the packaging too! When it came in the mail I was very excited.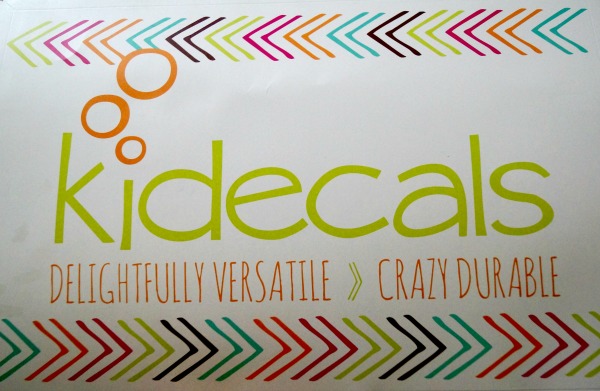 And look at the other side! I have to admit I still have it too! So cute! Kidecals goes above and beyond!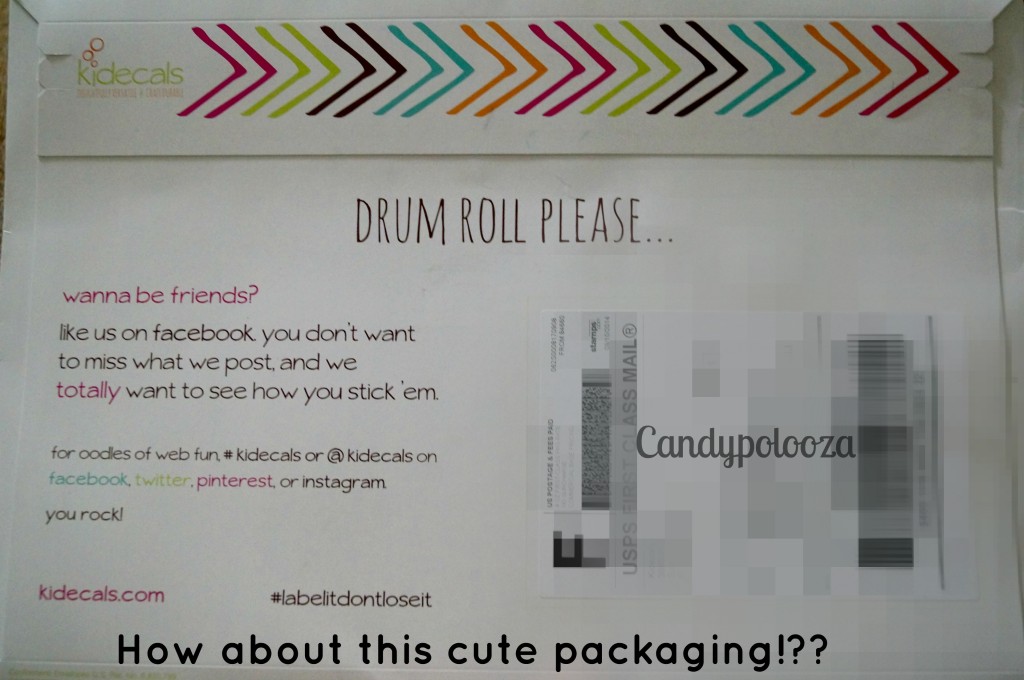 And they have keyboard Keycals!! I was super excited when I saw a Texas flag. I've told you I'm from Texas right? I love my state, what can I say and I'd love it all over my keyboard too! I wish I would have done a Vine video when I started putting on the keys.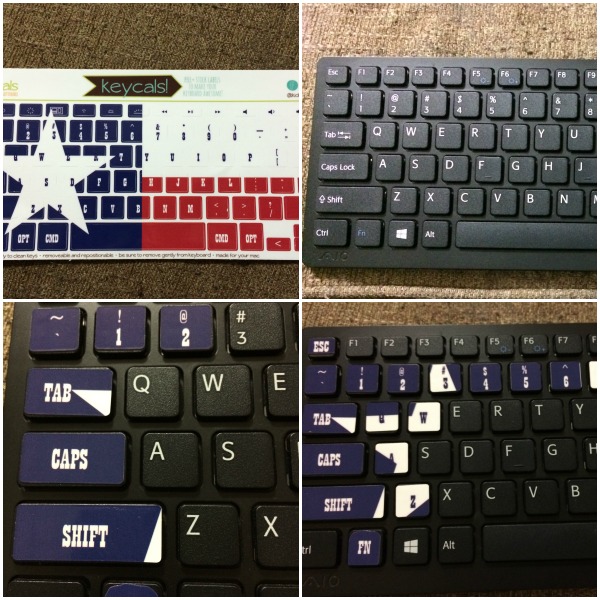 Yes, you noticed the title also says giveaway! Here's your chance to win $30 credit to Kidecals!! Enter via the Rafflecopter and make sure to come by daily to do the tweet entry!
If you aren't the winner of the giveaway, now you can save 15% on your order! Make sure to click on the leaf on the page!
Good Luck Everyone!
Candy