Disclosure: This shop has been compensated by Collective Bias, Inc. and its advertiser. All opinions are mine alone.
 My mom always said to me, "Enseñate a limpiar, no seas cochina, " translation, "Learn how to clean, don't be dirty." I mean, I am clean but sometimes stuff just kinda gets away from me right? It happens, we have families and we get busy. But when it's time to clean, girl get the bucket and the best all-purpose cleaner, that I've know since childhood- Fabuloso! Now that's how we do it! After the frenzy of cleaning happens in the house, I just love it. It looks and it smells so clean in the house thanks to #MiFabuloso! #CollectiveBias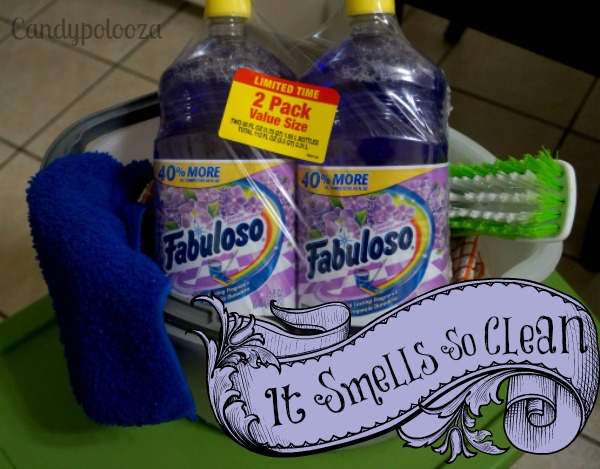 Saturday mornings were the day when we woke up and we could smell the Fabuloso in the air. I love the smell of this cleaning liquid that has proved through the years that not only does it make me nostalgic it also cleans so well. One of my favorite ways to clean with it is mopping with it. You can also do a great job in the restroom as well with it. Don't let the sweetness of the Lavender smell trick you into thinking it's only a smelly product. Did I mention the Lavender scent is my absolute favorite? Fabuloso comes in a variety of scents, but the Lavender is the smell that takes me back.
You can pick up your very own twin pack at Walmart right now! I found mine on an end cap! See all the different scents?! If you've never tried Fabuloso I say go Lavender the first time. You'll love the scent and how long it lasts!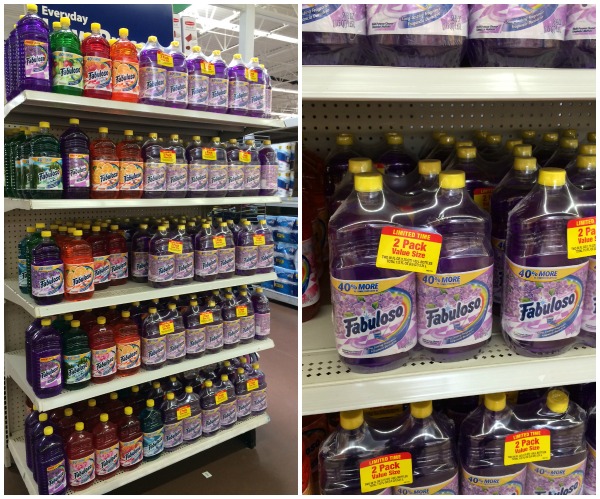 Being away from home and family it's nice to have things that remind me of home and Fabuloso is one of those things. I remember once we were in North Carolina and walked into a restaurant and the hubs and I couldn't figure out what it was that made the place so familiar. We'd never been there before, but it wasn't until after we left did we realize that it was the smell of Fabuloso that has us thinking. Funny how you associate certain smells to certain things. We familiarize Fabuloso with our Latin culture.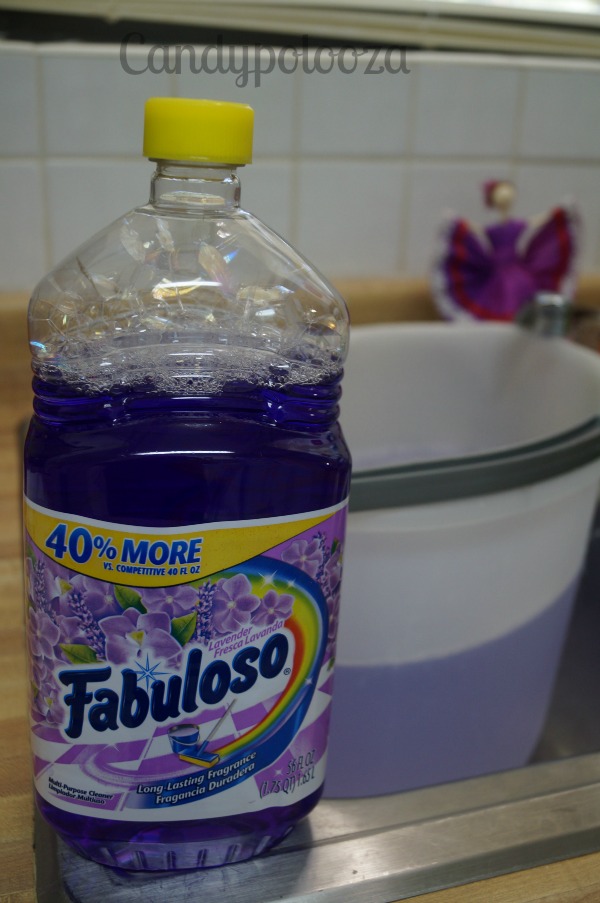 I prefer to mop with hot water. In my head I guess I think it also sanitizes. Sounds good right? Well as you can see, I've got someone waiting for me. Reminds me of something I'd hear in a Pedro Infante movie, like "get to dancing with the mop already!" or something to that nature. It sounds better in Spanish. LOL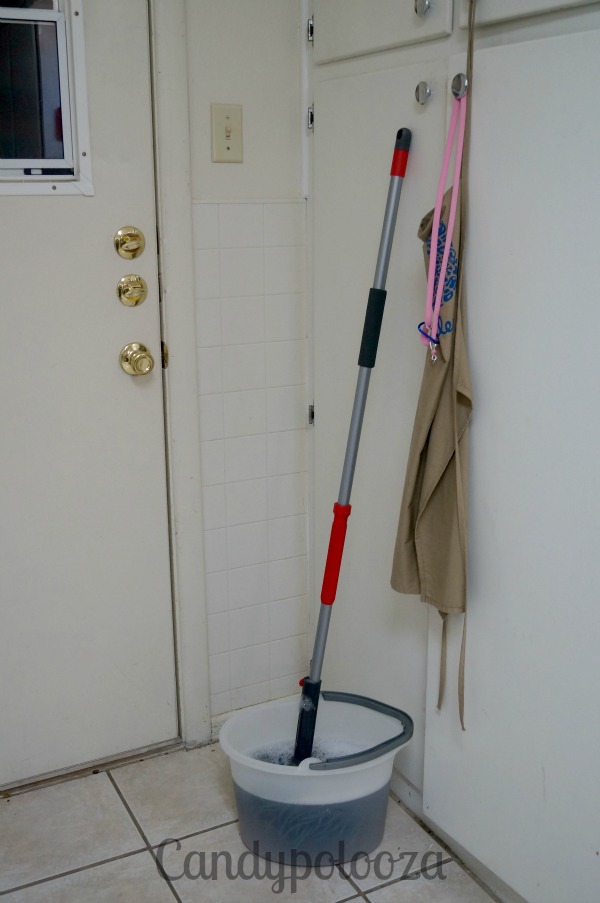 Make sure to pick up your twin pack of Fabuloso at your local Walmart! You can thank me later!
Question:
Have you ever used Fabuloso?
Candy