Disclosure: This is a sponsored post. I received item in exchange for review, however all opinions expressed are my own.
 Lets Talk Klout
Klout for Dummies a Review
Do you have Klout?  Lets Talk Klout! I received the Klout for Dummies book by Andrea Updyke, for review and I have to tell you that I've learned somethings about Klout that I didn't know. Read on to learn how this Dummies book can help you start on Klout, you'll be on your way to receiving Klout perks!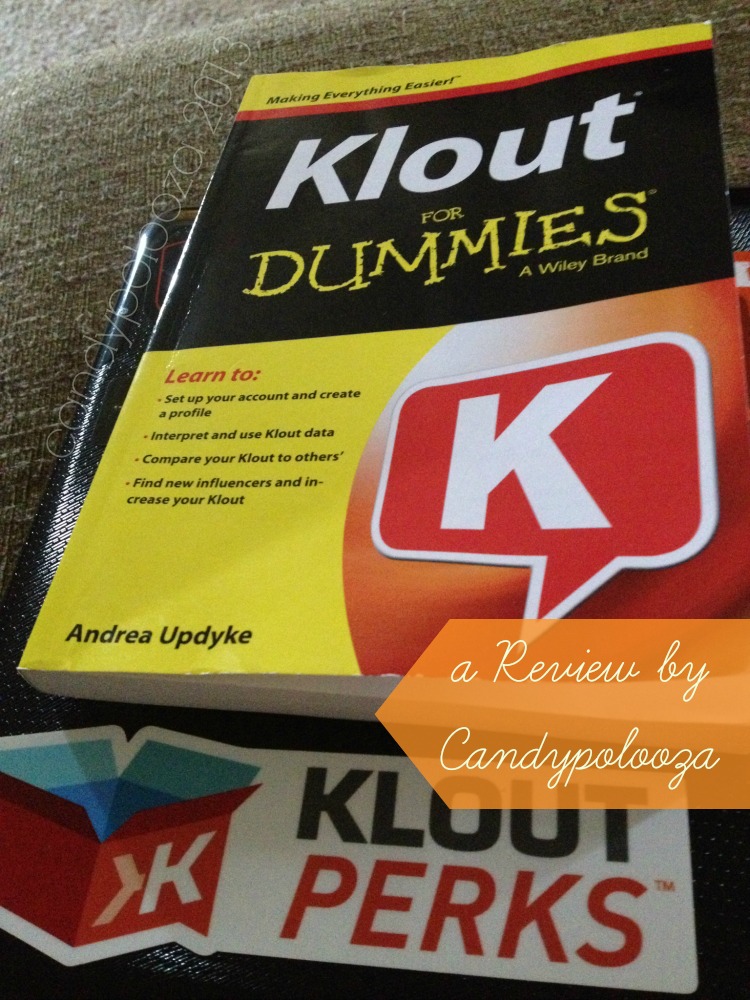 *Each time you receive a Klout Perk you'll see this sticker on or inside the package! 
So what exactly is Klout right? If you've never heard of it you are in for a treat! "Klout is a measurement tool for social media influence." Most of us have a Facebook account, a few more of us have Twitter as well.
Here's a few of the chapter titles and an idea of what can you expect to learn from Klout for Dummies?
Creating Your Klout Account
Navigating Your Klout Profile Page
Making Influence List
Identifying your Klout Topics
Enjoying Klout Perks
Doing Good thru Klout
Managing Visibility in Klout
Each chapter goes into details with tips on how to work Klout. If I had to say which one chapter was the most helpful I'd have to say is Chapter 1- Discovering Your Klout. It's important to utilize your channels of social media s such as Facebook and Twitter to raise your Klout score. This book is a great way to learn how to do just that. The author even goes into which people and brands are the ones to watch on the Klout dashboard. There's also fabulous ways that your Klout score can work for good! Klout also supports certain charities and causes so that your Klout score can be used for helping as well.
This is my current Klout score.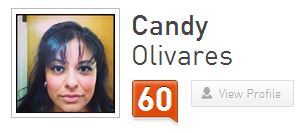 My Klout score is definitely a work in progress, but have still enjoyed some very nice Klout perks! If you are into freebies and doing some good with your time, get your Klout page going! Connect your social media channels and get your friends in on it as well. I am looking forward to putting  the knowledge from the book to raise my Klout score.
Thanks to author, Andrea Updyke for writing such a great book and allowing me to review.