Disclosure: I am a member of the Collective Bias®  Social Fabric® Community.  This shop has been compensated as part of a social shopper insights study for Collective Bias and their client.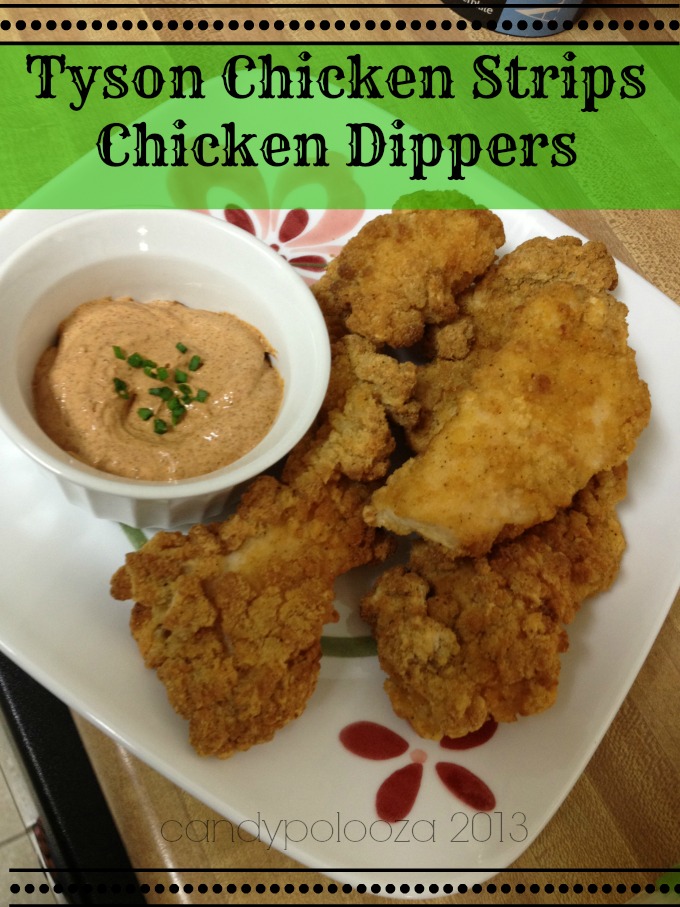 Tyson Crispy Chicken Strips: Chicken Dippers Recipe
Now that school is back in session our days just seem to fly! What's a mom to do when the kids keep you on the go? One of tips I can offer you is pre-planning your meals. Make a menu of what you'll have for dinner each night and have some quick and easy meals for nights that you run out of time!  One of our favorite things to have when we are low on time are Tyson Crispy Chicken Strips. Because it's always nice to have a "Plan B" meal on the back burner. I was excited to see the Tyson Fully Cooked Chicken Strips in the freezers at Sam's Club. Quality product in a great size package for an awesome price as well! Tyson Chicken Strips are a staple in our home and are always in our freezer.
Bring on the Tyson Chicken Dippers!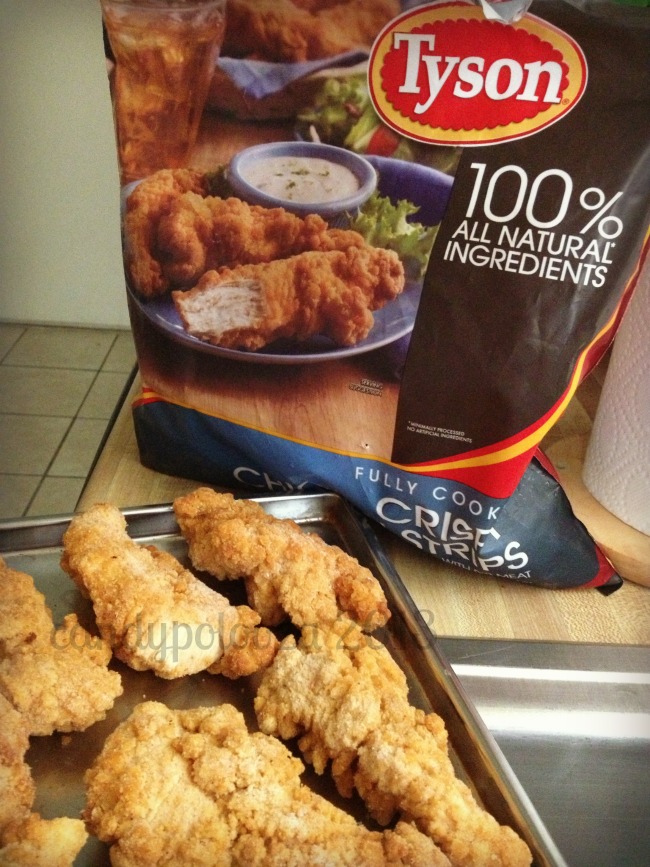 The fun thing about this meal is that you can turn it into a quick appetizer, a full meal or just a quick snack. The Tyson Chicken Strips are the stars of the dish but the side sauces are a close second. The amazing side sauce is a spicy chili powder sauce using Tone's Chili Powder. A nice little kick for the Tyson Chicken Strips!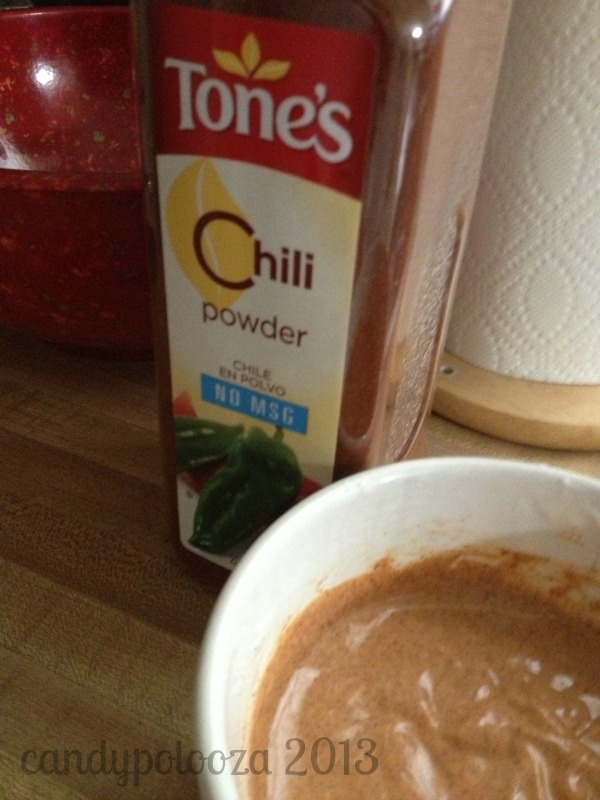 What do you think eh?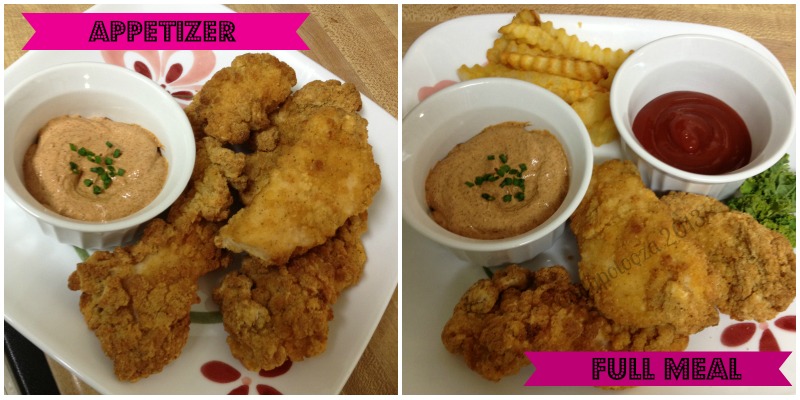 Here's the recipe and the option to print out! 

Tyson Crispy Chicken Strips Chicken Dippers Recipe
Recipe type:
Appetizer & Entree
Prep time:
Cook time:
Total time:
Easy Tyson Fully Cooked Breaded Chicken Strips and a flavorful dip with a nice zing of spice. Can be used for an appetizer or the protein portion of a lunch or dinner.
Ingredients
Tyson Fully Cooked Breaded Chicken Strips
Chicken Dipper Sauce:
1 Cup of Greek plain yogurt or you can use Sour Cream
1 Tablespoon of Tone's Chili Powder
Instructions
Cook the Tyson Fully Cooked Breaded Chicken Strips via microwave or toaster oven until hot throughout.
Mix the cup of yogurt or sour cream and Tone's Chili powder. Wisk until completely blended.
Refrigerate before serving.
Sam's Club is one of my favorite places to shop. I have been a member for many, many years. I love to purchase in bulk; as a matter of fact I even purchased in bulk before we had children! It's amazing, I love it! Along with shopping at the commissary, Sam's club is one of my major stops when out buying groceries. With or without the kids it's always a nice get away to Sam's. But I have to admit, if the boys hear me say, "I'm going to Sam's, they quickly add -I'm coming don't leave me!" My boys love being at Sam's for the demos! Aramis loves to try new foods this way. He says proudly when he tries a bite of something new, "See mommy I like to try new things."
Do you want to try some new dish ideas? Visit your local Sam's Club on the dates listed below to find the dishes featured: 
September 17:  Italian Style Fish & Pasta

September 19: Smoked Sausage Pasta OR Quick 'N' Easy Chicken Parmesan

September 24: Chicken dippers
 You'll be glad you tried something new and hopefully inspired to cook it for your family!