My favorite types of movies always include a little magic. Godmothered is a fun film that has the perfect amount of magic and love this holiday season. Thanks to Disney+ for the opportunity to pre-screen Godmothered starring Isla Fisher and Jillian Bell. If you're a Disney+ subscriber, it's NOW streaming and available for the perfect movie night experience. If you aren't a subscriber, what are you waiting for?! Disney+ has fantastic programming streaming 24 hours a day, who doesn't want access to Disney magic 24 hours a day?! You won't regret it!

What I LOVED
Jillian Bell is a phenomenal actor. She's not your typical Hollywood starlet and while that sounds super-objective, it's what makes her so perfect for this role. After seeing her comedic roles in various shows and see her role in Brittany Runs a Marathon last year, she's definitely an actor I enjoy seeing on my screen. Bell was in the perfect role as Eleanor, fairy godmother-in-training. This film is so fun and full of hope, it leaves you with that warm fuzzy feeling only a good holiday film can bring.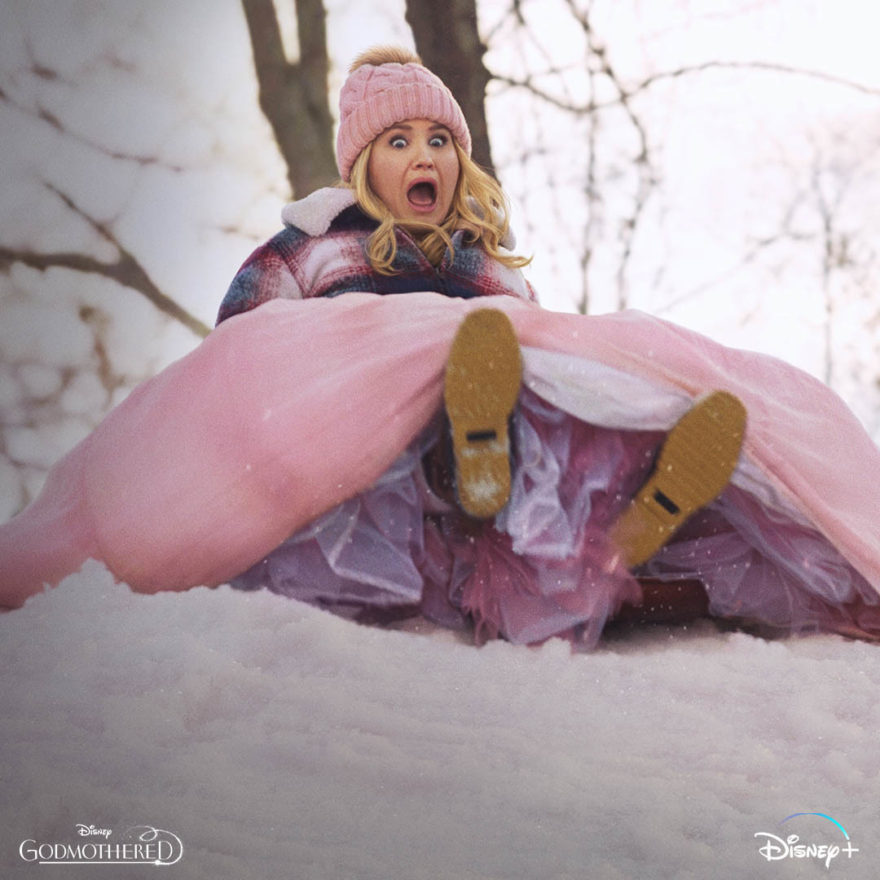 There are lots of fun comedic moments that will have you laughing and there are moments where you'll want to cry. Those are my kind of movies ya'll. It's a great holiday film that you can truly enjoy all year around. Isla Fisher while jaded in the beginning obviously comes around and it's a beautiful journey. She's a single mom of two girls in this day and age, that's hard enough and the plot throws in being a widow as well. That's a bit of a spoiler because you don't learn what happens until a bit into the film. It's a good build-up and adds to the film.
You see that cute little raccoon in the poster? Where there are fairy godmothers there are obedient little animals, that's all I'm saying. Everyone will love those scenes, I know I did!
Okay for Kids
Sure! This isn't a film that is going to hold the attention of a 2-6 year olds. There's not enough fairy magic to keep younger children's attention. 8 years and up should be fine, just note there is a sensitive topic in the film *spoiler* there is a missing father plot due to death. You might have to explain what happened to their father to your kids after watching, if not during.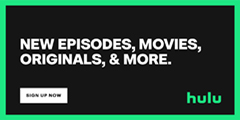 What You'll Love
You'll love the magic, hope, and love in this film. I'm a boy mom, Isla Fisher does a wonderful job as a single mom to the two young ladies and the bond in the film is undeniable between all of the women in the film. I feel it was well cast in that respect. Magic! Of course when you hear the word, "godmother" you expect there will be some "fairy" godmother magic involved.
There's a lot of positive messages in the film as well. You'll find that Eleanor doesn't give up no matter what. I don't know about you, but that message needs to be heard over and over everywhere in my opinion. 2020 has been a hard year, don't give up- like Eleanor doesn't. This film isn't the normal, "find your Prince and all is right with the world" either, I don't want to spoil it but- you'll agree that the message of this film is a damn good one.
Check out my friend's article that participated in interviews with the cast: CoolMomCoolTips
About Godmothered
Set at Christmas time, "Godmothered" is a comedy about Eleanor, a young, inexperienced fairy godmother-in-training (Jillian Bell), who upon hearing that her chosen profession is facing extinction, decides to show the world that people still need fairy godmothers. Finding a mislaid letter from a 10-year-old girl in distress, Eleanor tracks her down and discovers that the girl, Mackenzie, is now a 40-year-old single mom (Isla Fisher) working at a news station in Boston. Having lost her husband several years earlier, Mackenzie has all but given up on the idea of "happily ever after," but Eleanor is bound and determined to give Mackenzie a happiness makeover, whether she likes it or not.

Watch the Trailer NOW

Godmothered is now streaming on Disney+
Come back and tell me what you thought about it in the comments! You're sure to enjoy it! 
Cheers,
Candy