Oh what a day! It's Monday and I'm sharing truly a magical experience at the #PixarCocoEvent and the Coco film review. Thanks to Disney for inviting me to attend the red carpet event and additional experiences at Disney XD and ABC, the following statements are my own and I'm very excited to share them with you. I will first start with the red (I mean marigold) carpet experience, because it truly was magical and so very exciting.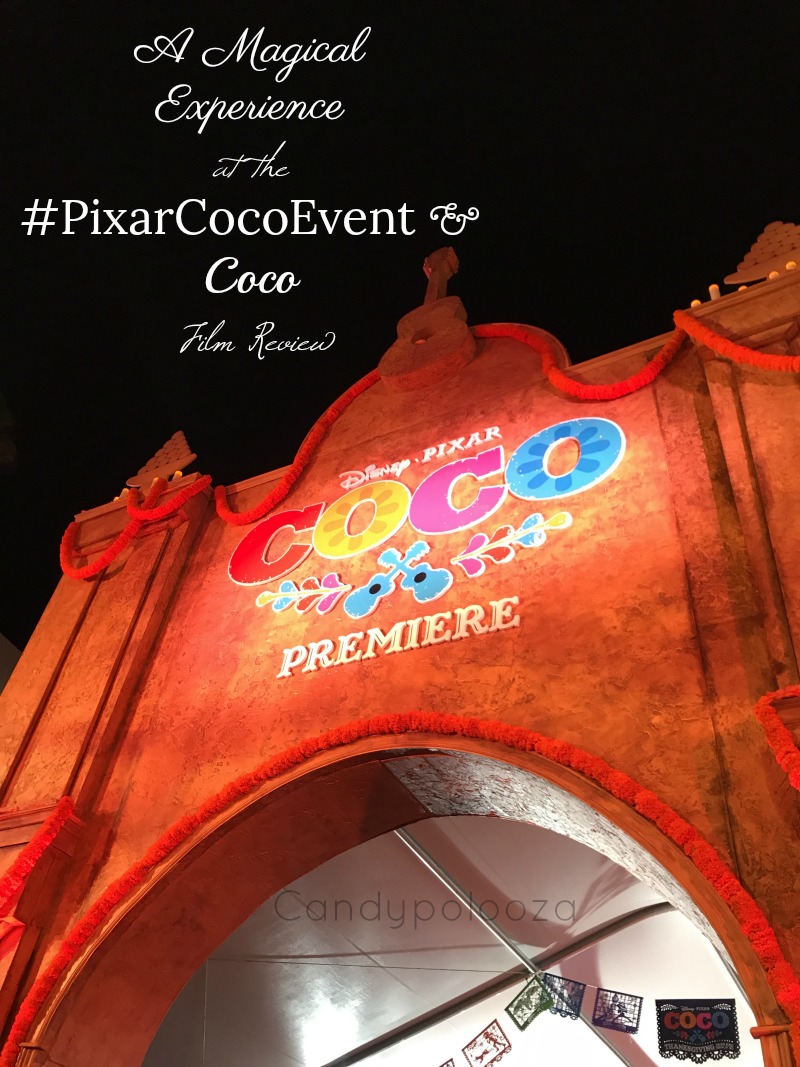 The Marigold Carpet Experience 
There are going to be a lot of images in this post so get ready! I really want you to see what I experienced while at the premiere. Being raised watching Univision I was really excited to see a few of the celebrities that portrayed the voices in the Spanish version there. Angelica Maria aka La Novia de Mexico (Mexico's girlfriend) and her daugther Angelica Vale were both voices in the Spanish version and they were two of the first celebrities we saw when arrived. My friend Taty from CoolMomCoolTips and I made the most of the moment and asked to get our picture with them both. They were so very kind and gracious. I was so very excited.
Ok, so to not make this a celebrity post, I'll have to do that later I'll show you the actual carpet now. Meeting las Angelica's was amazing though!! There was so many celebrities there with their children. It truly was an event like no other. Everyone was beautifully dressed in beautiful colors there were some ladies there dressed in traditional Mexican clothing with the bright colored shawls and bold embroidred flowers. I totally should have taken a picture!
But I did get a picture of myself! I actually got my dress on Amazon at a very reasonable price. When it comes to red carpets, you always want to look your best. There's always the folks that show up in jeans or not so dressy, but those people go to them often. This girl glams it up when she gets the chance. I was very happy with my "look for the evening." Hey I never claimed to be a model, but I think I clean up alright. 😉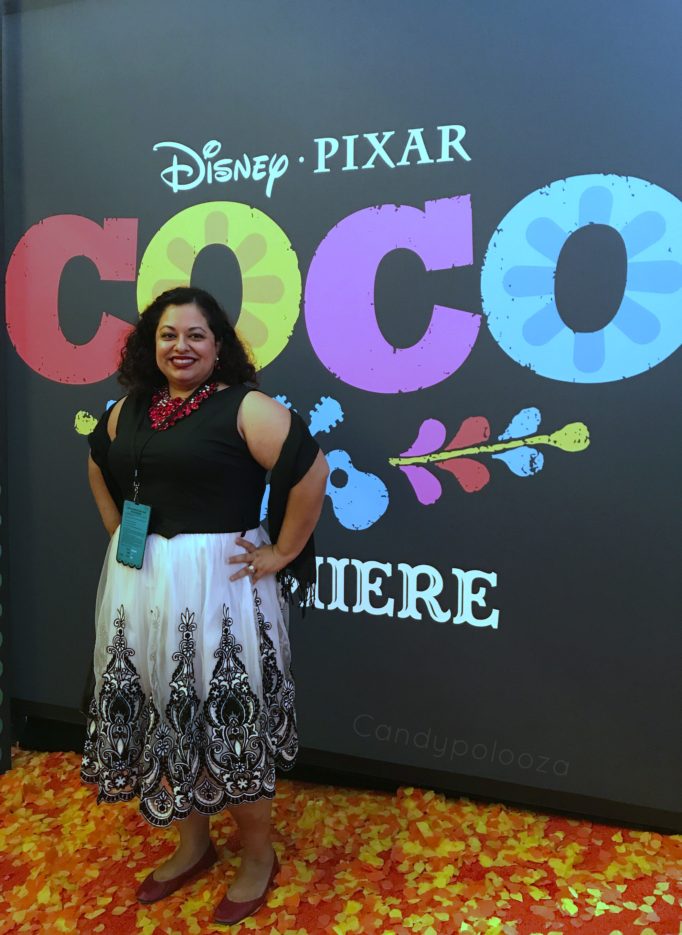 Back to the beautiful marigold carpet. As you can see above the floor was litered with petals. There was a couple sections and it was all covered. I think in terms of making everyone feel secure, they really did. I tend to feel anxious in crowds and I don't know if it was the adrenaline rush from seeing everyone that I didn't even think about it once. Before the press section came the fun! It brought my heart so much joy to see the beautiful folklorick dancers y los mariachis. They played everything from traditional songs to Selena! We had such a blast dancing with them! Truly a party in itself!
Here's the next portion of the carpet experience, where the celebrities get their images taken on the step and repeat. We actually walked behind it because ya know.. we aren't celebrities! LOL But it's really cool to see them coming down and getting their pics taken, just like you see on tv!
Now let's talk about the film!
Coco
The story of Coco had been in development for a few years. The original pitch was September 2011 and Lee Unkrich and Darla K. Anderson travelled to Mexico the next month to start research/observe day of the day the first time. Through everything that it went thru in development, creation to the finished product, I can honestly say the film will blow you away. Co-Director Adrian Molina, Producer Darla K Anderson and Director Lee Unkrich put a lot of time into Coco and did a phenomenal job getting the look, feel and the story right in my opinion. I honestly can't say anything bad about this film. I am dying to see it in Spanish as well.
Familia 
Yes, familia or family is a huge part of the film. Looking at the film with new eyes, you think it's about Day of the Dead. It is a theme in the film but the overal feel is family. Miguel has a family struggle he deals with and ultimately it's family that makes him realize what matters most. You'll also walk out understanding Mexican culture a little bit more too.
I don't want to spoil any of it for you. If you plan to attend and aren't sure what to think of the film, just go. You'll be filled with so much emotion when you leave the theater. The characters are true and the feelings portrayed on the screen you will feel. It's like Inside Out pero con sabor latino. You'll also walk out singing or humming the infectious tunes. You'll "Remember Me" (pun intended) when you do!
Don't miss Coco in theaters on November 22nd! Magical and endearing- you won't want to miss Disney Pixar Coco! 
Like COCO on Facebook , Twitter and Instagram
Visit the official COCO website here.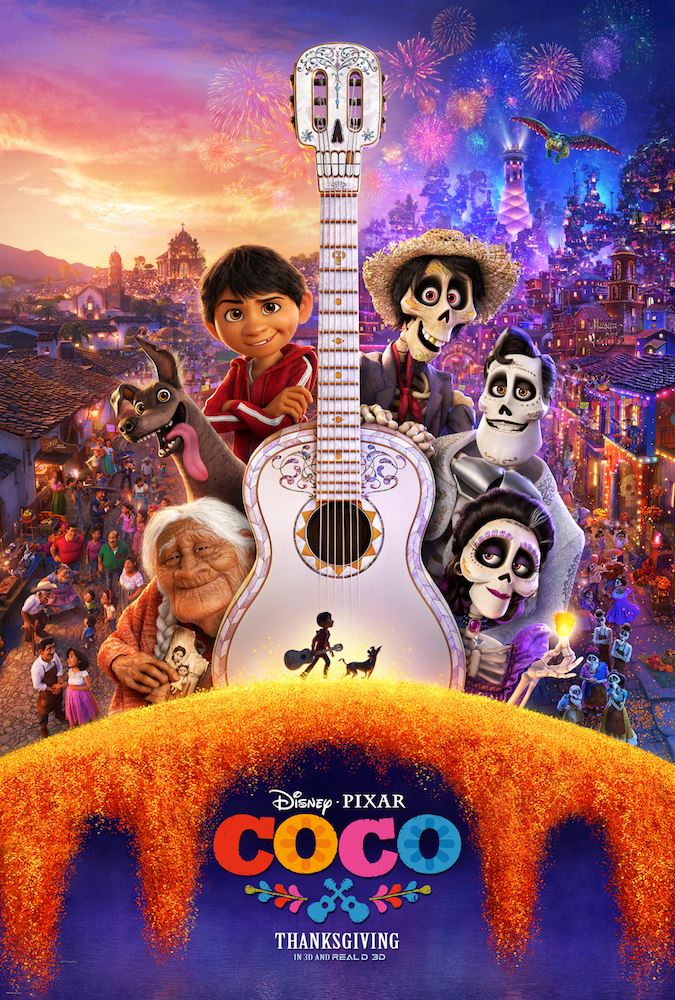 QUESTION:
WHAT DO YOU THINK DISNEY PIXAR COCO IS ABOUT? AND DO YOU HAVE PLANS TO GO SEE IT?
Cheers!
Candy
SaveSave
SaveSave
SaveSave