I've officially completed Week 1 of the Mamavation #BobHarper Live 2 Week challenge. It was crazy.
The workouts are unbelievable  I'm sore, sweaty and tired after each one!
I Love it!
Offhand comment: "I love it when I have the sweat marks on my shirts, makes me feel like I really kicked some butt." I know it's disgusting, but I think I look hard core. LOL 
So after week one my weightloss is down by 0. Yep a big fat goose egg. I have to watch what I put in my mouth. For some reason I did a lot of mindless eating. While I cooked!? I am not known to do that, so something must be up. I'll get back to you on what it is if I figure it out. I'm not happy about it at all.
I have been enjoying some juicing lately though. Last week was my week to watch educational and disturbing movies on Netflix evidently.
The First one: Food Inc. – About GMO issue in the US.
Sick, Tired & Nearly Dead– How juicing changed one mans life and how he changed a couple other peoples in the process with juicing.
BTW- Both of those movies mentioned- You Must Watch Them! 
Yep I totally copied the recipe for the Mean Green Juice and I totally messed it up. Too much Ginger!  It didn't say how much ginger to put into it so I threw in a whole root the size of my palm. Yeah too much. I have added pears, pineapples, and pomegranets trying to change the taste of it. It's to eh- spicy. LOL
Oh so you want the receipe?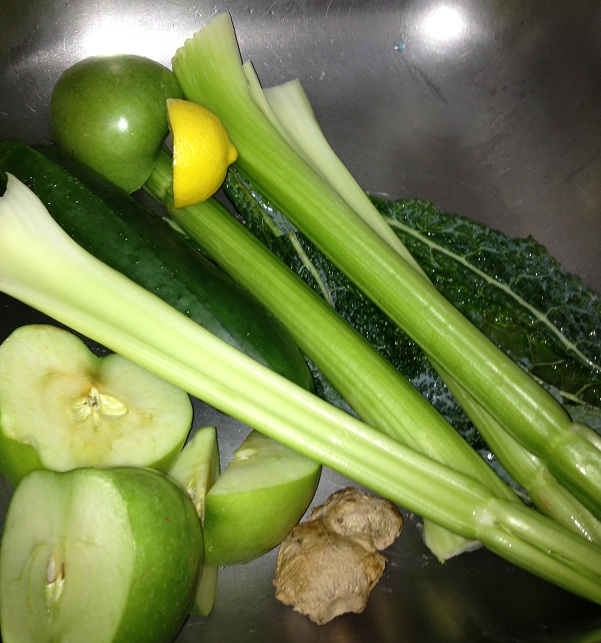 1/2 lemon
Ginger -not sure how much. Not as much as I put in
2 Granny Smith Apples
1 Cucumber
4 stalks of Celery
1 Bunch of Kale
Pretty simple- except the ginger amount..
And it's pretty tastey- after the addition of a pineapple, a bosc pear, an apple and a pomegranet. lol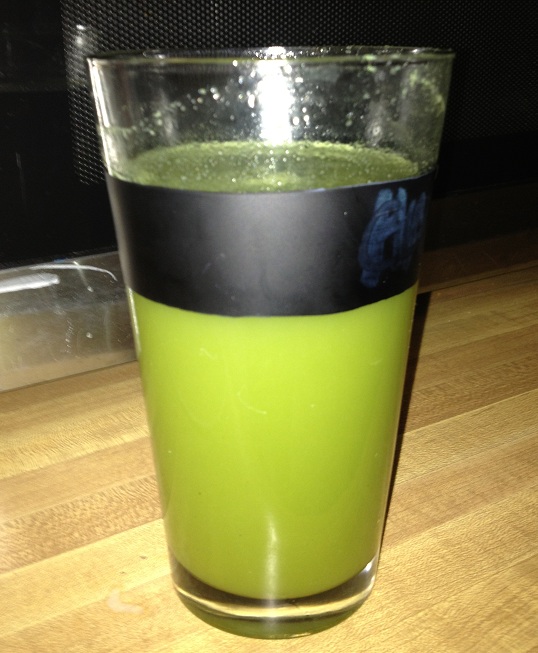 Questions?
Have you ever juiced? What recipe do you recommend? I'll give it a whirl. Also have you watched the movies mentioned above?! Leave me a comment.