The smiles on my boys faces is priceless. I never imagined that our lives would be filled with such love when we brought these babies home. On April 30th we celebrate Día del Niño or Day of the Child. During the month of April the military community also celebrates month of the military child. April is a good month for our kiddos. Keep reading for an awesome contest by Herdez and a delicious recipe you can make for your family!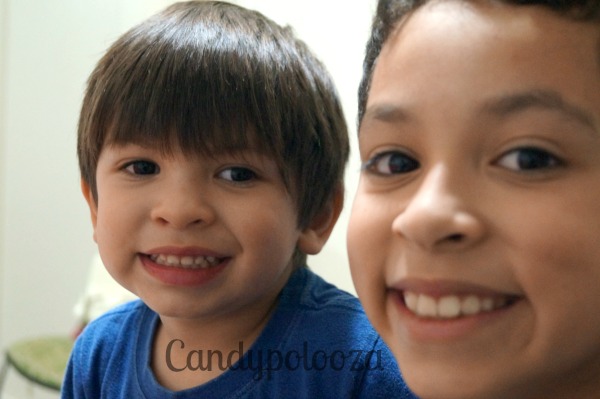 Día del Niño is celebrated in Mexico and other Latin American countries on April 30th, many communities have special activities for children that day and celebrate them. It's also a day for adults to remember their childhood as well. What is your best childhood memory? I would have to say mine was seeing the ocean with my family. Every summer we took a trip to the beach or somewhere fun. Looking back I find that the beach is still a place I want to be and take my children to as well. Most recently I mentioned taking a trip to the beach to the boys and they are so excited about it. Looks like my love for the beach has transferred to my children. April 30th falls on a Thursday but I think that weekend we will have to plan a special weekend to the beach for our family. In honor of my special childhood memories while making new memories for my children.
In the meantime while we wait to head to the beach we make special memories here at home. Sometime we do and try to do most days is sit together and enjoy a meal. Saturdays and Sundays all of are our meals are enjoyed together. During the week it can be busy so we sometimes aren't able to have dinner as a family. We grew up eating a lot of eggs, so eggs are always a favorite ingredient for us. The migas are fun for the kids to enjoy too because they pretend they are eating nachos. Tiny little pieces of fried corn tortillas, the are so cute and delicious. The boys love the crunch of the tortilla and the softness of the eggy. Yes.. I call them eggies. And so do the boys. I think it's cute. We love having Migas for brunch and I'm happy to share my recipe with you today.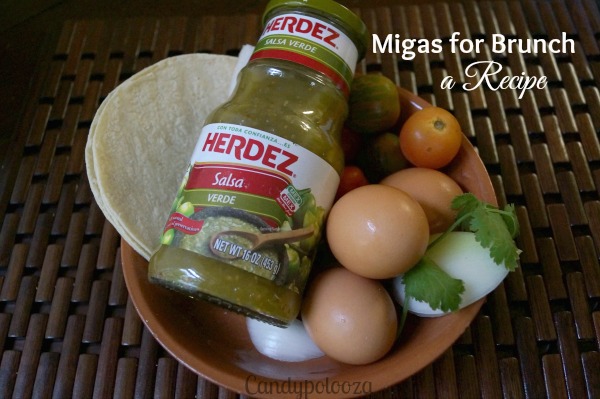 The recipe is very easy. Depending on how many you are feeding you'll need to add an additional egg or two per person.
Migas for Brunch a recipe #DiaDelNino #ad
Recipe type:
Breakfast, brunch
Prep time:
Cook time:
Total time:
Easy and delicious recipe
Ingredients
4 eggs
6 corn tortillas
½ cup of chopped onions
⅓ cup of chopped tomatoes
Instructions
Add ⅓ cup of oil to cover the bottom of pan and let heat up.
Once the oil is hot add the cut tortillas.
Cut up the tortillas into thin strips and cut down to small squares.
*The smaller they are cut the faster they cook.*
Let them fry until they are cooked.
Add onions and cook down.
Add eggs and mix together.
Add tomatoes at the very end so they don't over cook.
Add Herdez Salsa Verde as desired.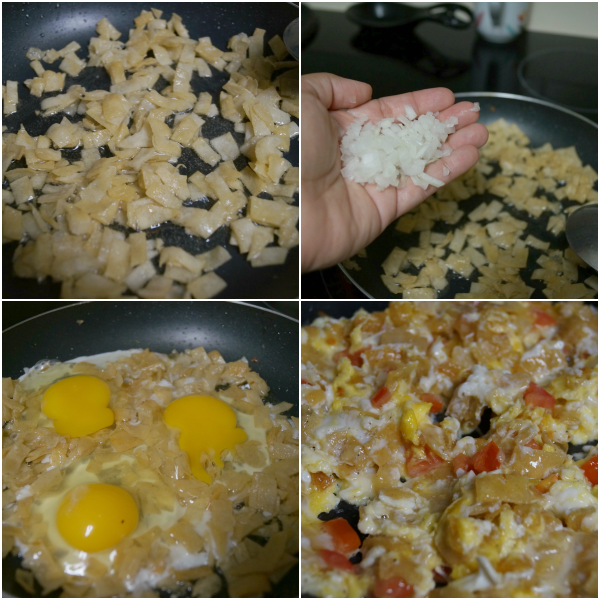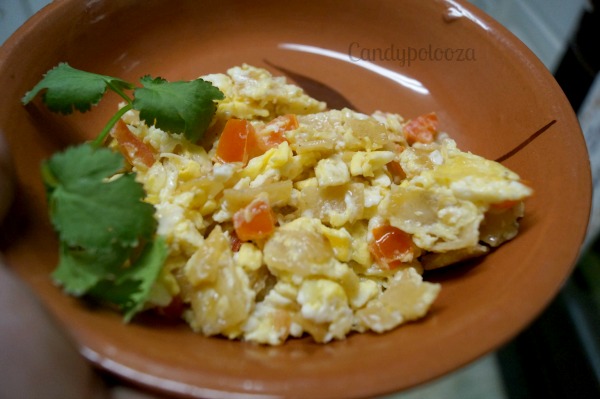 If you like this recipe you'll love the recipes found on the Herdez website!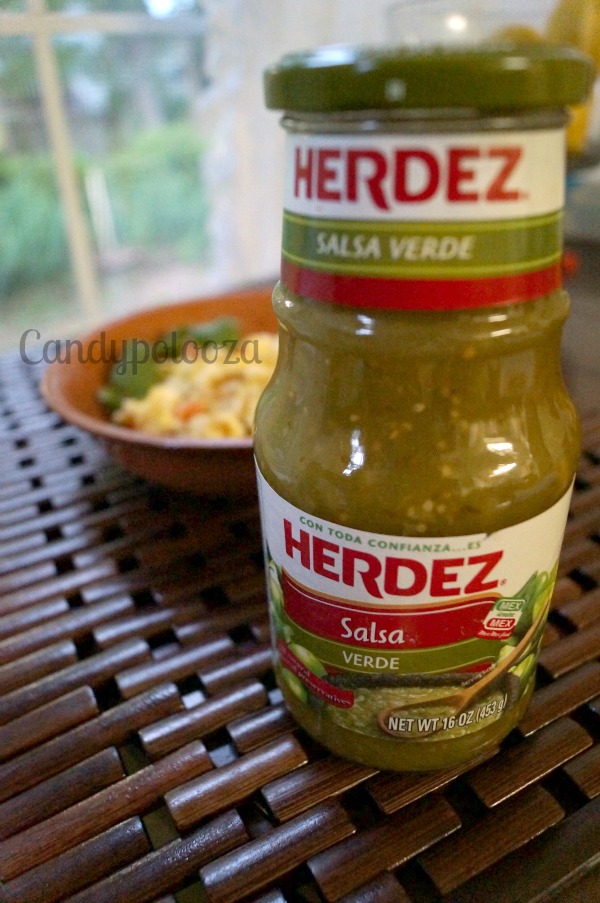 I leave you with this last look of our delicious brunch!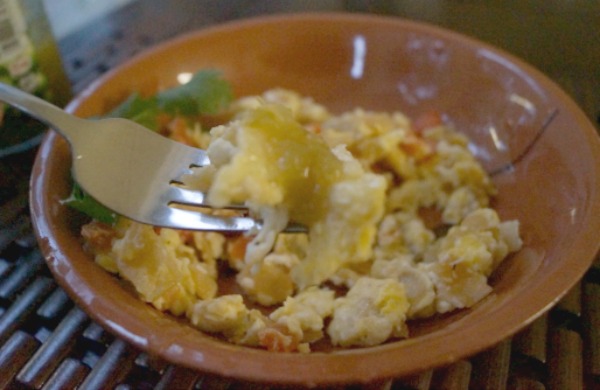 Let's celebrate our kids!
Buen provecho!
Candy