Living in Louisiana, I'm totally feeling the Mardi Gras spirit. I have been scouring Pinterest nail art boards for some awesome ideas to share my Mardi Gras excitement on my nails. Are you ready to see what I found? Sharing my favorite Mardi Gras nail art on Pinterest with you. Hope you get some inspiration and get a little Mardi Gras spirit going on your nails too!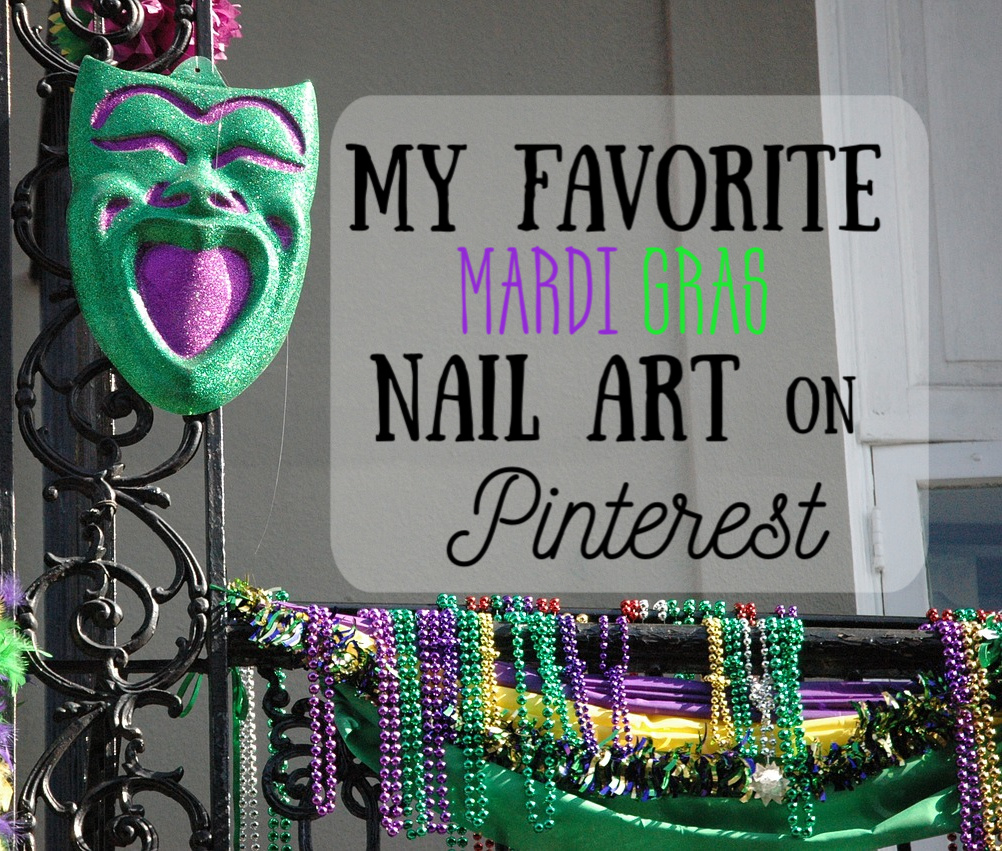 BEJEWLED & CHROME
If you've never done chrome colors on your nails, can you really say you've lived? 😉  I've gotten more compliments on chrome nails than any design I've ever gotten. Sleek and sexy, in my opinion. There's no need to do different colors on each nail like below, you can do only an accent nail. Don't get me started on the jewel studs, they add more dimension to the nails. It is seriously so beautiful and such an addition to your nail design.
GLITTER & COLORED FLAKES
I've always said, I'm like a little girl when it comes to glitter. I love me some glitter! I recently had the flakes done and LOVED the way they looked as well. The jury is still out on which I love best. The colors and the shine are fantastic.
DESIGNS
You cannot go wrong with a little nail art design. Maybe an accent nail or all of your fingers. The days of just the flower are gone my friends. Nail technicians are also artists. Get a look at some impressive techniques used for the holiday.
Fun right? I love getting my nails done and can't wait to see what my next design will be. I am continuing the fun on my nails and will share them on Instagram when I get them done. Check out my first design of Mardi Gras nails from my IG feed:
View this post on Instagram
And for more Nail Art inspiration, follow my Pinterest board below.