Disclosure: I am a Smooth Fitness blogger. I received product for review, however all opinions are my own.
My Favorite Songs to Ride Along To
Most nights I like to ride while I watch tv. Lately I started wearing my iPod shuffle and just jamming during my ride. Since I ride at night I have to make sure I don't belt out a tune or two of my favorite songs.
My workout is always broken into three parts.  Pre, During and Cool down. I can spend 15 minutes to 60 minutes on the bike depending on how much time I have. The Smooth Fitness  Velocity Series V350 Indoor cycling bike is an amazing piece of exercise equipment. I am truly enjoying it.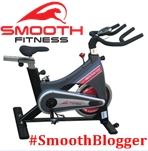 The Pre-Work Out- Getting hyped and ready to get my sweat on. Here's the list:
Welcome to the Jungle Guns n' Roses
I Got a Feeling by Black Eyed Peas
Sabotage by The Beastie Boys
Jump Around by House of Pain
The body is warmed up and I'm ready to get to jumping hills & climbing hills. This is the list that keeps you going:
Paper Planes by M.I.A.
Reptile by Skillerix
Lose Yourself by Eminem
Anything by DeadMau 5
We Are Young by Fun
Blurred Lines by Robin Thicke
Killing in the Name by Rage Against the Machine
Super Bass by Nicki Minaj
Anything by Britney Spears
Anything by Kelly Clarkson
Anything by Christina Aguilera
Anything  The Dixie Chicks
I love my Pop music.. LOL
Cool Down Songs:
November Rain by Guns N' Roses
Fireworks by Katy Perry
Anything by Barbara Streisand
Anything by Harry Connick Jr.
Anything by Celine Dion
Anything by Lady Antebellum
Anything by Boys II Men
Yeah the songs run together at the end, but anything slow helps me stretch and reflect on the workout I just did. You can also tell I'm a child of the 90's so a lot of the music I enjoy is kinda old, but I love it!
When I'm not riding along to jams I love to watch comedy shows on Netflix while I ride.. I love Kevin Hart, he makes tough rides easy because I'm not focused on the pain, but laughing along with his jokes.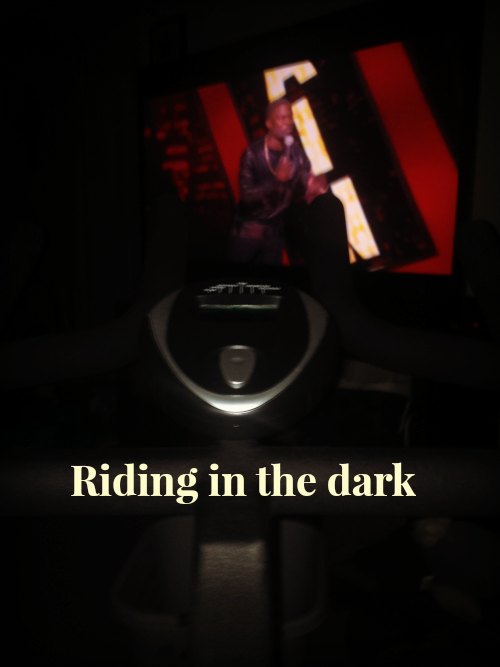 Question:
What's your favorite song to ride along to?