Hey everyone! Gosh it feels like it's mid-week and it's only Monday! Well it's Tuesday now. This week is truly the week of giving in our home. Giving is a wonderful thing and I'm so happy to be able to share it with my family, friends and you all!
Here's what's up with us this week.
You all know that I enjoy participating with the GoodFellow Combined Spouses group's route for Meals for the Elderly here in San Angelo. I had signed up to do our weekly Monday route this week and my friend Monique was gracious and kind enough to come along with me. We spoke with Leanne our contact there and she mentioned the Christmas gift routes were ready as well. We told her we would come back after the route and pick up our gift routes; Monique took one as well!  We wanted to put the boys in their Cub Scout uniforms and teach them about giving back to the community. Another fellow scout would also be picking up a route as well. I was able to secure three, possibly four more Christmas gift route drivers. I'm very excited. We did my route yesterday and the boys really enjoyed it.  We got to learn another part of the city and meet some very nice elderly people.  We will be joining the Pack later today at a Rehab facility to go caroling. The boys are very excited.  Should be a wonderful time!
It truly is about giving, this holiday season. And you know it doesn't have to be about giving money. You can give your time, your expertise or your voice. It's always appreciated.
The rest of the week, I'll be busy baking cooking for troops. GoodFellow AFB is a training station so a lot of students come thru here. Each Christmas break, all of the students get sent home for the holidays or Christmas Exodus. One of the spouse's group has been asked to bake cookies to add to goody bags that the students will receive as they exit post. I only signed up for five dozen, but with a 2 year old home that could be tricky. Wish me luck! But I'm happy to help. and I'm sure I'll have one or two.. LOL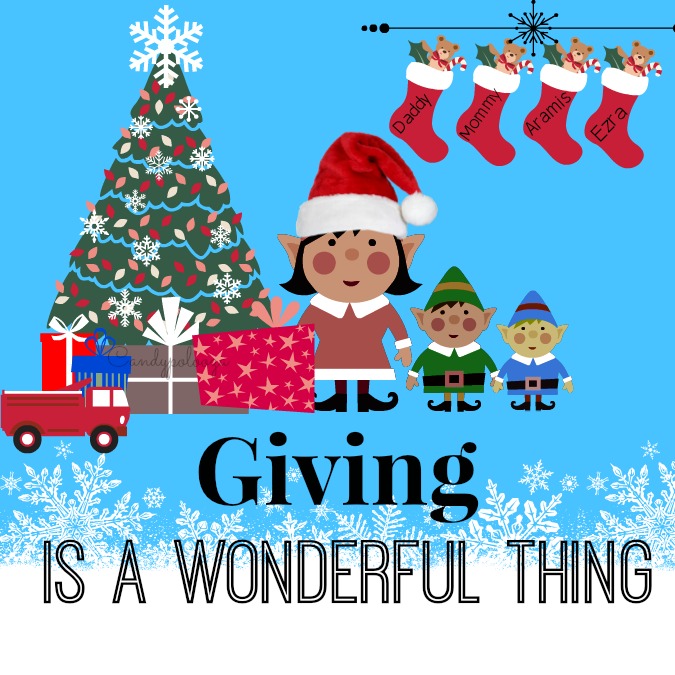 It really is!