Disclosure:  I was invited to the conference by P&G, however all opinions expressed are my own.
My Trip to #AccessPG Part 4 
Are you getting tired of my posts from my trip to #AccessPG ? This week will have my last posts of the rest of the awesome events that transpired on that weekend! It's been a couple weeks now and it still feels like a dream and getting my pictures organized and making them pretty just brings back all the moments spent with the amazing folks of Procter and Gamble and the wonderful ladies/fellow bloggers there as well. Did I tell you this was the first event Procter and Gamble have done like this?! YES! I think that's another reason why I just have to pinch myself when I think- I WAS THERE FOR IT! So that's probably another reason why I'm dragging it out. Truly a wonderful experience for myself.
So this is picture heavy again! Get ready!
 Ok so here we go! A day full of activities was planned for us and it started with Yoga thanks to Tampax and the #AwesomelyActive Girls promotion!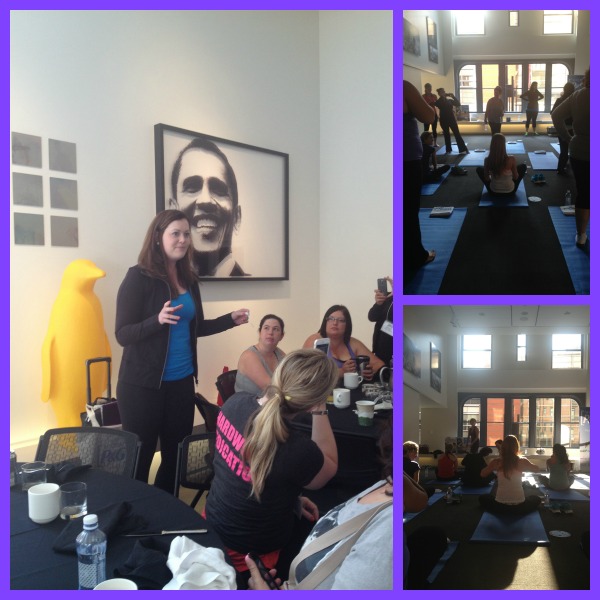 We did a lite session of yoga with a local studio owner in Cincinnati. It was really nice. Yoga is awesome.  After the session we had a beautiful breakfast and a lesson on Tampax engineering! One of the Tampax engineers joined us for yoga, spoke with us during breakfast and gave us an up close on the science of the braided end of the tampons! Those braids save people in a pinch ya'll! The braid at the end of the tampon can actually hold a good amount so that you don't leak. Might be TMI for some folks, but that subject matters!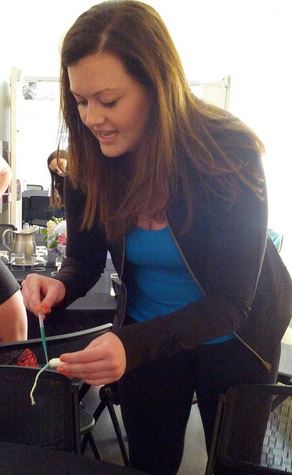 We got the green liquid, not the blue from television 😉  
After breakfast we broke to get dressed. Came back down to the museum to get our learn on with Jb Kropp on Twitter.
Learned some great insight too! Have you seen my posts on Vine?? Thanks to my new friend Zippy from Champagne Living for being my muse for my first Vine video ever! 
After the session we got ready for our walk to head to the Procter & Gamble headquarters, for the rest of the afternoon!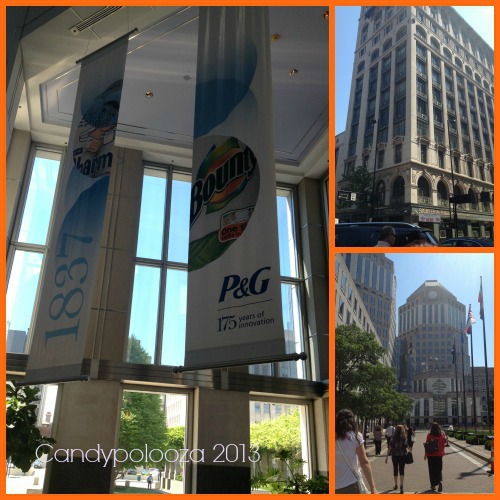 The Procter and Gamble building is really beautiful! I was very impressed that they use their products in their offices too. Can we say Charmin toilet paper in the bathrooms?! YES!! It was Charmin blue too.. 😉  I know my Charmin!!
We went into a large conference room and the Bounty fun began!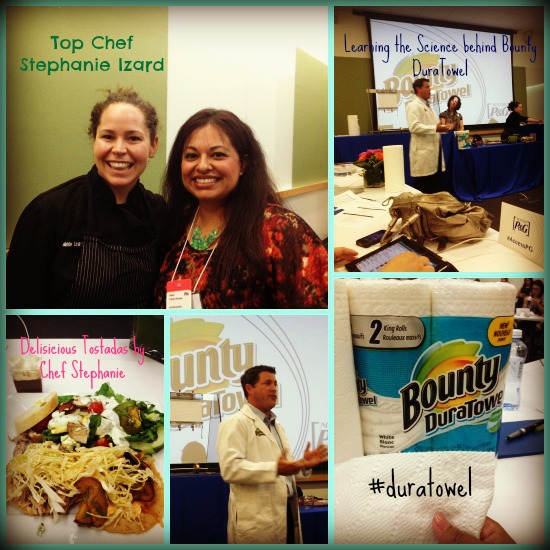 After lunch we were split up into two groups. Our group headed to get our Iams learn on! I don't have any pets, but the information I learned really made me want to get a pupper and feed that baby some Iams So Good food!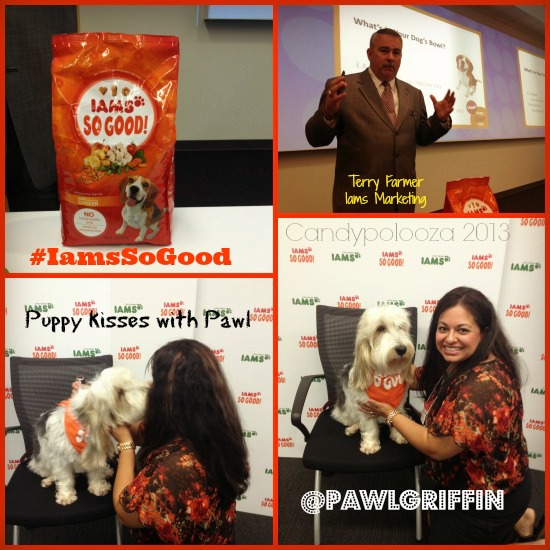 Pawl is even cuter in person too. And so well behaved too! Makes me want to have a dog. I wish we could! I tell Aramis that once Ezra is potty trained and we are sort of settled we can hopefully get a doggie. He can't wait!
How about those serious picture collages eh? I have so many pictures this post could go on for days. Tomorrow's post will have the rest of the day's events and the end. Oh say it aint so! I don't even want to be done blogging about the conference.
Terry Farmer – Marketing