Yes! Set your reminder for a weekend showing on Hulu's latest show for kids and tweens. It's a New Series Alert! Endlings on Hulu is now streaming on Hulu. I was very excited to get a chance to screen the series and get to speak with one of the young cast members from the show, actor Michela Luci age 13.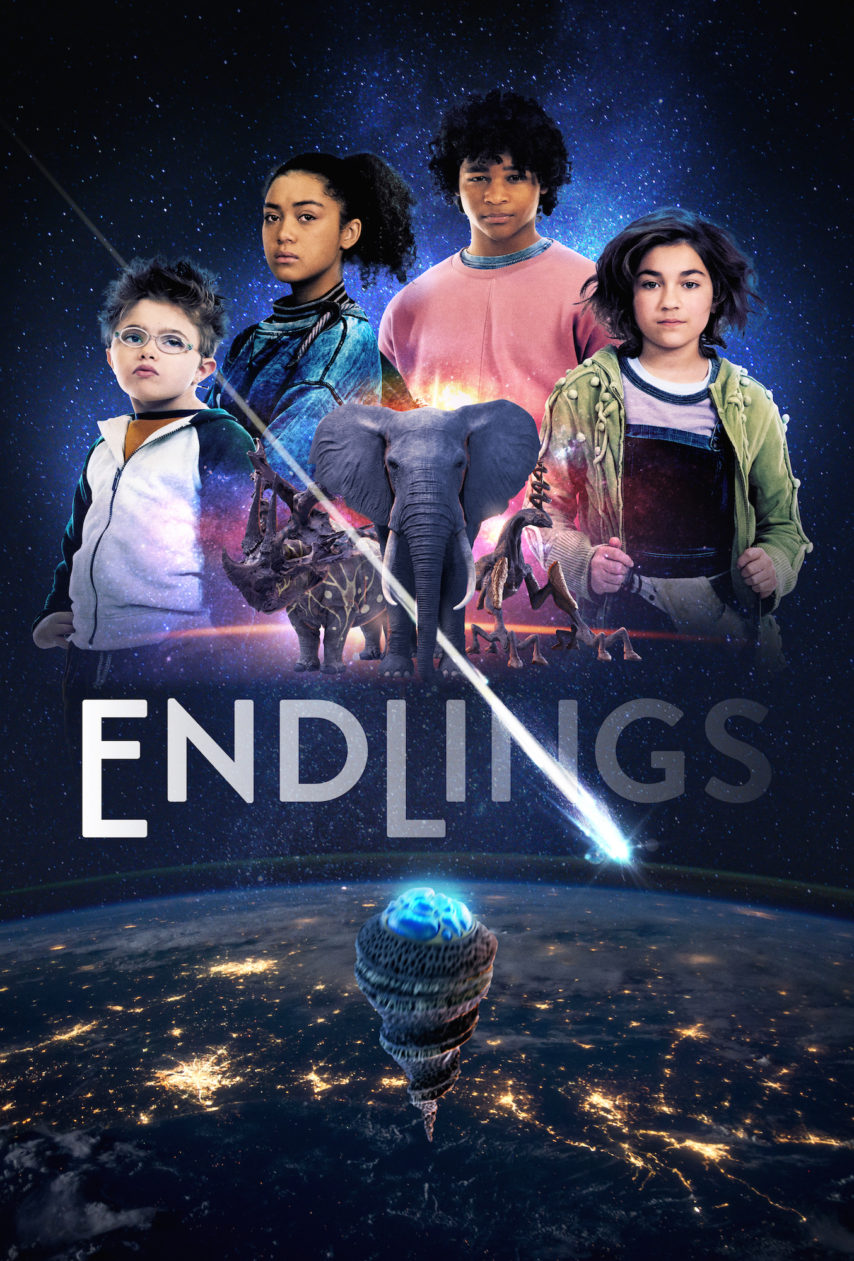 Interview with Michela Luci
"The show is so unique in that there are not shows talking about these emotional storylines", Michela Luci speaking on the messages about animal conservation and children in foster care in her latest project Endlings, that premieres today on Hulu.
If you have younger children, you'll recognize Luci playing the role of Tabby, from the popular show Dino Dana. She was able to use some of her past training in working with computer animation from her time on Dino Dana in the new series.
"With my past experience working on Dino Dana, it wasn't that hard but it became difficult for all four of us to look at the same spot and be on the same page. In Dino Dana, it was only me and a dinosaur. The other kids on the show hadn't worked with CGI before, but the whole cast was fantastic and the Visual Effects team was so incredible to work with."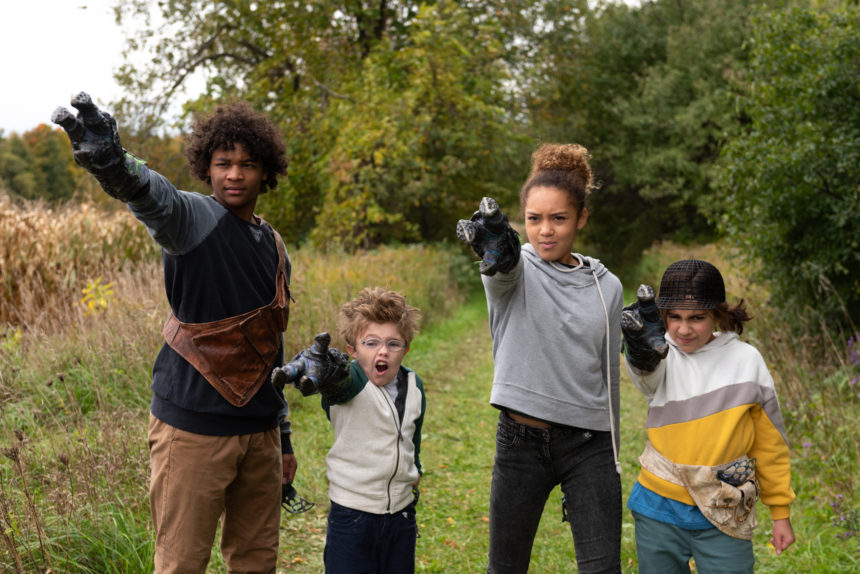 The role of Tabby takes Luci into a different type of role from the spunky paleontologist we all know and love. "Endlings is definitely bringing a cool message and I've never worked on anything like it. It was really cool for me to explore as an actor coming from a super positive character and going to a character that is really hurt inside. That was definitely a challenge, but it was such a fun experience to portray Tabby".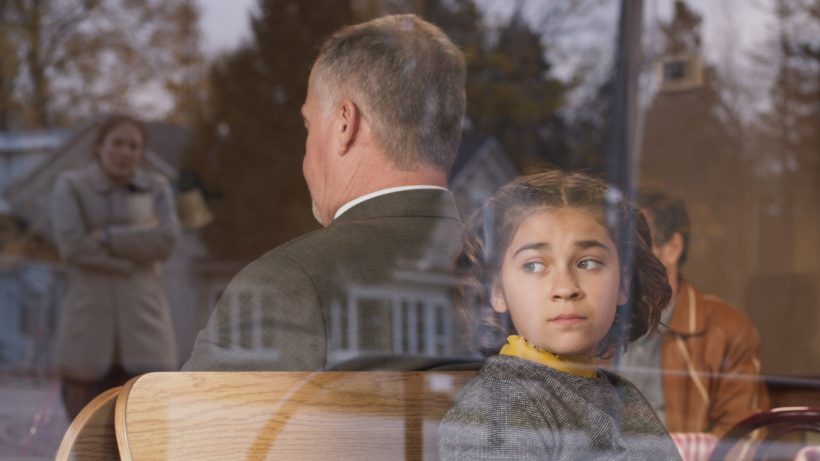 Luci, also enjoyed the part of Tabby as she portrayed the tech-savvy kid. You'll get to see Luci use drones of all sizes and fun inventions that her character has come up with. I actually thought she was managing the drones herself. Turns out you have to have a license to fly the drones, she did an amazing job flying them for the camera. You'll enjoy Tabby's character and what she brings to the series.
While the family situations in Endlings might be too strong for younger children, it will be a great conversation starter for families with children ages 8 and up. The topic of animal conservation will be an important lesson for us all, as the timeline of the show is set 20 years in the future. Not really that far off.
The Hulu show is slated for two seasons. Get ready to fall in love with these children, their stories and the animals in Endlings.
Cast
Cale Thomas Ferrin (More Beautiful for Having Been Broken), Edison Grant (Forget Me Not), Kamaia Fairburn (Holly Hobbie), Lisa Ryder (Andromeda), Michela Luci (Dino Dana), Neil Crone (Little Mosque on the Prairie), Oyin Oladejo (Star Trek: Discovery)
Synopsis
Definition of an "endling":
an individual living thing that is the last survivor of its species or subspecies and whose death consequently means the extinction of that species.
Set 20 years in the future, Endlings is the empowering story of four teenagers in foster care who discover they're not alone in the universe, even though sometimes it can feel like they are. Halfway across the world, Tuko is alone. After the death of her mate, Tuko becomes the last elephant in existence – what biologists call an endling. Her endling status summons to Earth a mysterious Alien who is on an intergalactic quest to save the last member of near-extinct species. After Tuko is collected, the Alien's ship malfunctions and sends it on a crash course with the farm where Julia (Kamaia Fairburn), Johnny (Edison Grant), Tabby (Michela Luci) and Finn (Cale Thomas Ferrin) live with their foster dad, Mr. Leopold (Neil Crone). Before crashing, the Alien releases all of its cosmic collection into the fields and wilderness surrounding the property. This kicks off a high-action life-altering mission to retrieve these fantastical creatures before the local police, Tuko's caretaker (Oyin Oladejo), or a secretive industrialist (Lisa Ryder) can. Along the way, four discarded teens discover that "endling" doesn't have to mean the end; it can also mean a new beginning.