It seems like every few years, a new "fad diet" comes into play that people go crazy over. For a while, everyone was jumping on the low-carb train. Then, it was Paleo. Now, the keto diet is all the rage. It's not that any of those diets are bad. In fact, thousands of people have seen success on all of them and have been able to reach their weight loss and fitness goals. Let's be real- everyone is different and different things work for different people.
But, there's one diet (that's actually a lifestyle change) that continues to stand the test of time; the Mediterranean diet. Not only do celebrities like John Goodman and Rachel Ray swear by this diet, but it's been proven to have long-term benefits that go far beyond weight loss.
So, are you looking for a lifestyle change that can keep you healthy this year – and forever? Let's look at some of the benefits of eating like a Greek!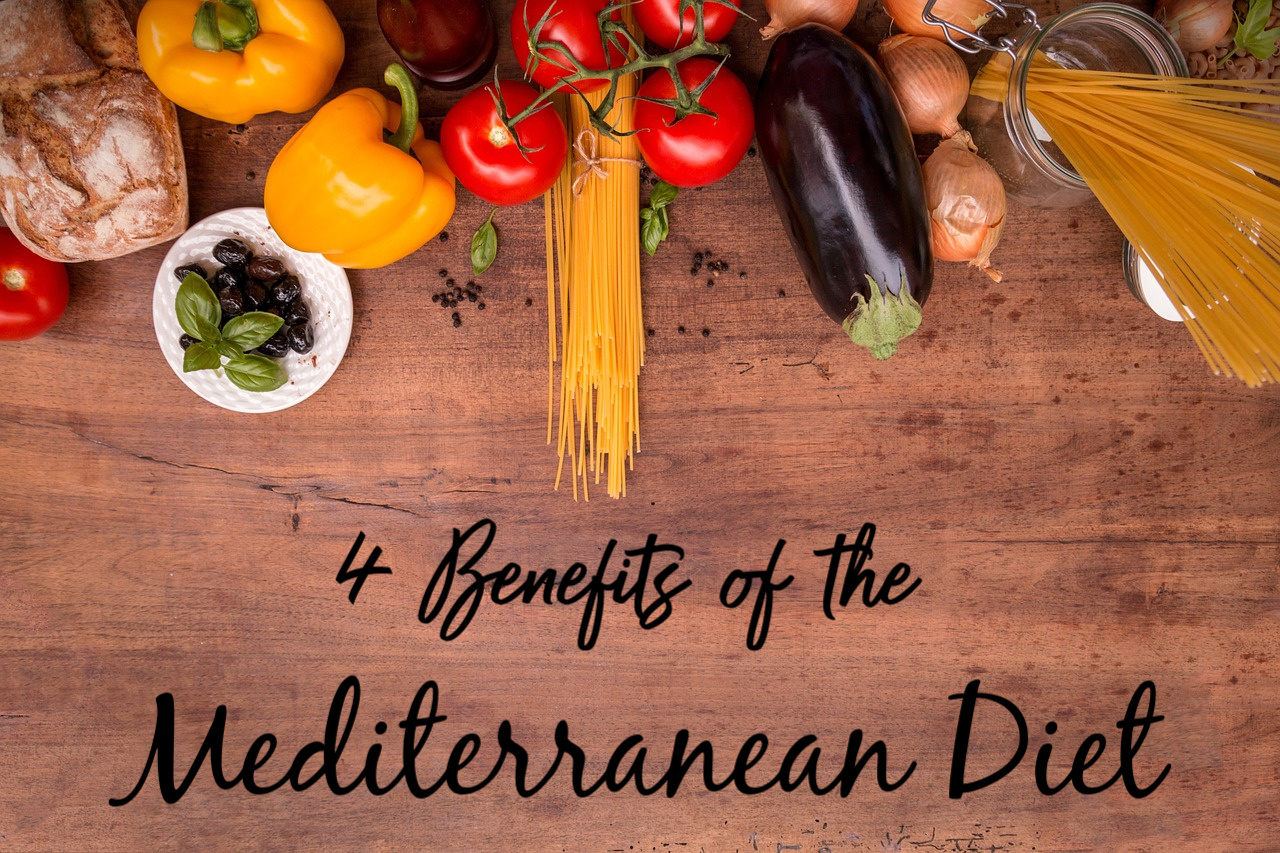 It Reduces Your Risk of Diseases
The Mediterranean diet features very few refined or processed foods. It also doesn't have much red meat and encourages you to drink red wine over hard liquor. The foods in the diet, such as lean, oily fish and legumes can help to lower your cholesterol. As a result, your chances of getting heart disease, Parkinson's disease, and Alzheimer's disease all go down significantly on this diet.
It Stops Muscle Weakness
Do you feel frail, fatigued, and not agile? This diet is packed with nutrients that can fight muscle weakness and give your body the healthy carbohydrates it needs for energy, along with the lean protein you need for strong, healthy muscles.
It Boosts Your Longevity
There's a reason there are so many jokes about people from the Mediterranean living so long! A lot of it has to do with the things they eat. Because the Mediterranean diet lowers your chances of so many diseases (including type 2 diabetes), it can increase your longevity by up to 20%.
It Can Help With Anxiety and Depression
Diets rich in vegetables and healthy fats have often been associated with helping mental health issues. Kale, spinach, and eggs are all staples on the Mediterranean diet, and they all contain carotenoids, which can boost the good bacteria in your gut, and in turn, boost your mood. Gut health is often linked to mental health, so increasing the good bacteria and getting rid of the bad can do wonders for your mental state.
How to Start on the Mediterranean Diet
Many people still don't know about the Mediterranean diet or what it consists of. One way to get started on this lifestyle change is to look up fresh, authentic recipes using real ingredients and no processed foods. At sites like themediterraneandish.com, you can find delicious recipes for things like authentic hummus, fresh tuna salad, and salmon kabobs.
If you're tired of the fad diets and nothing has worked to help you reach your health goals, consider making the change to the Mediterranean diet. Combined with an active lifestyle, you can reap the benefits of this diet almost right away, and live a longer, healthier life.
Question:
Have you tried the Mediterranean Diet? Tell me your thoughts! It's not one I've tried but I do love Mediterranean food.
You got this!
Candy