It truly feels like just yesterday I was walking hand in hand with my boys thru Animal Kingdom to the opening event for our first Disney Social Media Moms Celebration. Our night visit to Animal Kingdom started an incredible experience and I'm so very excited to share it all with you. It's going to be a bit out of order, but hey I'll keep you on your toes right!? Thank you for reading my friends!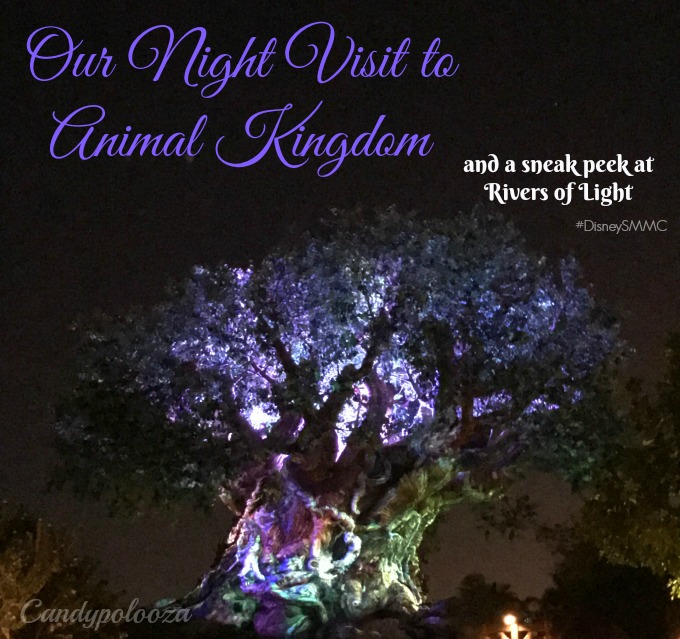 The boys had no idea what they were walking into literally. It was our first visit to Animal Kingdom at night. We visited the park that afternoon for a couple hours prior to the event but it was a complete run thru. The only ride we did was the African safari! Seriously! Ezra didn't want to ride anything so we had to trick him. Of course he loved it! Afterwards we ran to the resort then came back for the evening event. And the fun began!
The event began with a sneak peak at the new section coming to Animal Kingdom, Pandora then we walked out to dinner sponsored by our friends at GoGo Squeez! They had a live dj and great area for kids. I spy the two sweet boys of Tara and Raphael! Check out their sites!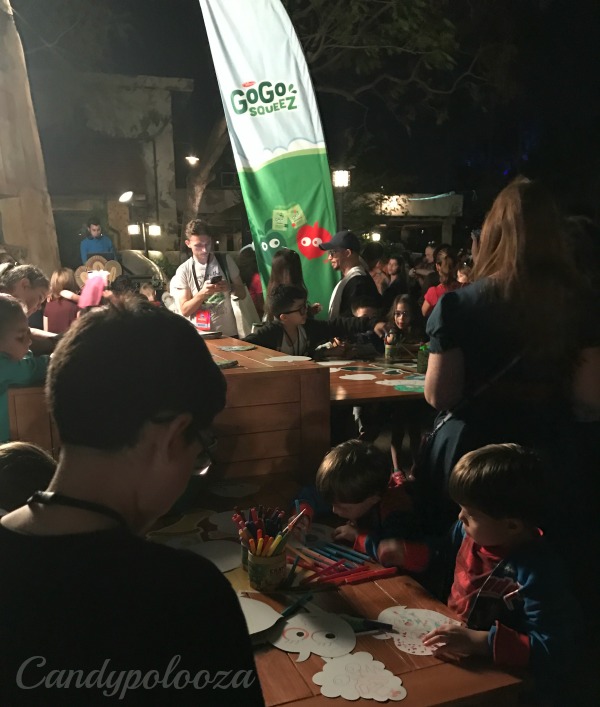 We then followed the crowd down to the river amphtheater to see the newest show at Animal Kingdom Rivers of Light. Talk about breath taking! The walk thru the empty park was really cool. I don't think the boys realized we were alone since it was such a large group of fellow influencers. This was truly special. I've had the opportunity at special events without my family so this was really cool.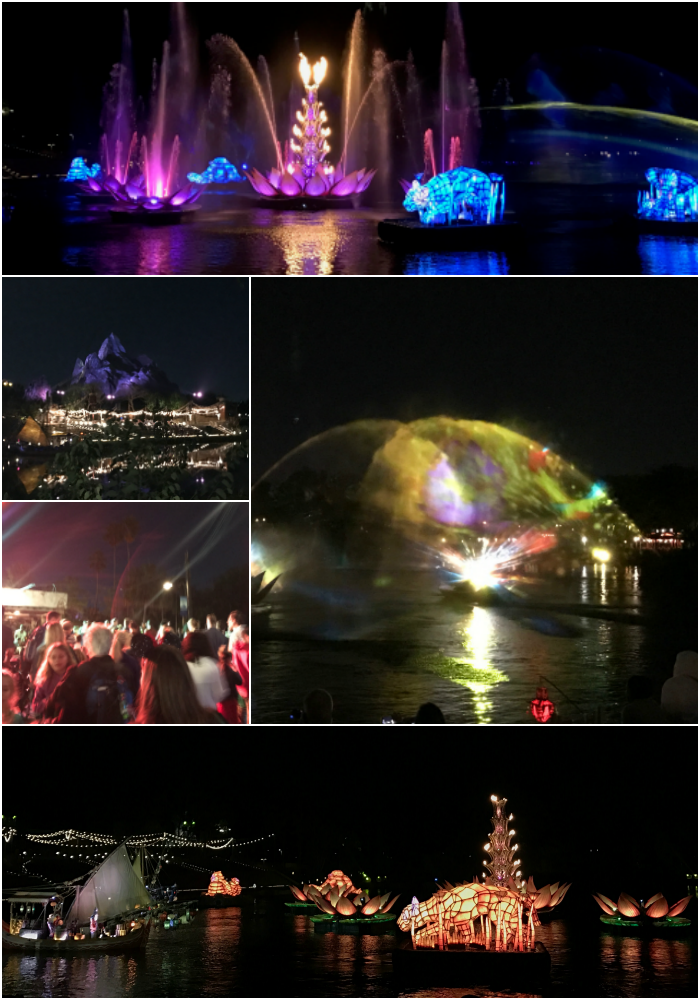 And now a sneak peek at Rivers of Light

THE NEW RIVERS OF LIGHT AT ANIMAL KINGDOM #DISNEYSMMC
The Rivers of Light show can be enjoyed with dinner at Animal Kingdom! Yes! Make reservations for this combination offer dinner at Tusker House or Tiffins plus preferential seating for the show of the same night.
Check the upcoming schedule to coordinate your visit:
February 17 – March 11 – 7:15 p.m. on Sundays, Tuesdays, Thursdays, and Saturdays
March 12 – April 8 – 8:45 p.m. on Sundays, Tuesdays, Thursdays, and Saturdays
April 9 – April 22 – two shows each and every night – one at 8:30 p.m. and one at 9:45 p.m.
April 23 – April 29 – one showing nightly at 8:45 p.m.
April 30 & beyond – 9:30 p.m. each evening.
I cannot say enough about this show. It was breathtaking and mezmerizing. I love the way the Disney makes everything so special. As we all watched along "oohing and ahhing" you know me, I got teary-eyed. Appreciating life, the moment, being with my kids and excited about sharing our adventure with you all.
I'll be sharing more this weekend!
Question:
Have you visited Walt Disney World Animal Kingdom? What's your favorite attraction there?
Cheers,
Candy