It's game time and only the best snacks will do, am I right?! There's nothing like an icy cold Coca-Cola and a delicious dip to snack on with Ritz Crackers during an at-home game watching experience. I've got two super easy and delicious dip recipes to share with you so you too can spend more time watching than in the kitchen! But first, you better head to Walmart to get your game time snack shopping on!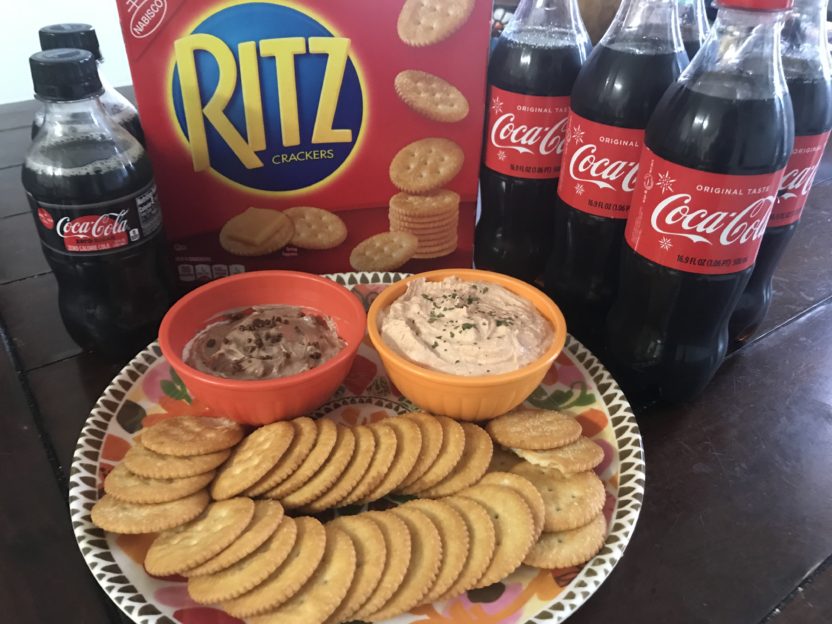 This is always the scenario at my house, (and probably yours too) dad and the kids are enjoying the game and mom is in the kitchen cooking up some fun and delicious snacks. Or you are so tired from preparing and cooking that you don't even enjoy the game. I came up with two super easy and delicious dip recipes that everyone will love and mom or the "chef" in the house will still have enough energy to get their cheer on during your favorite sporting event.
I'll start with the salty and spicy dip! And yes, both of these dips pair perfectly with an ice-cold Coca-Cola or Coke Zero Sugar.
SALTY DIP
You can actually make this dip as spicy as you'd like depending on the flavor of salsa. Because I don't like much spice I added MILD salsa. I know, I know, I should be able to handle the heat, but I would rather not. So it turned out pinkish. I'm actually tempted to add more for a more red color.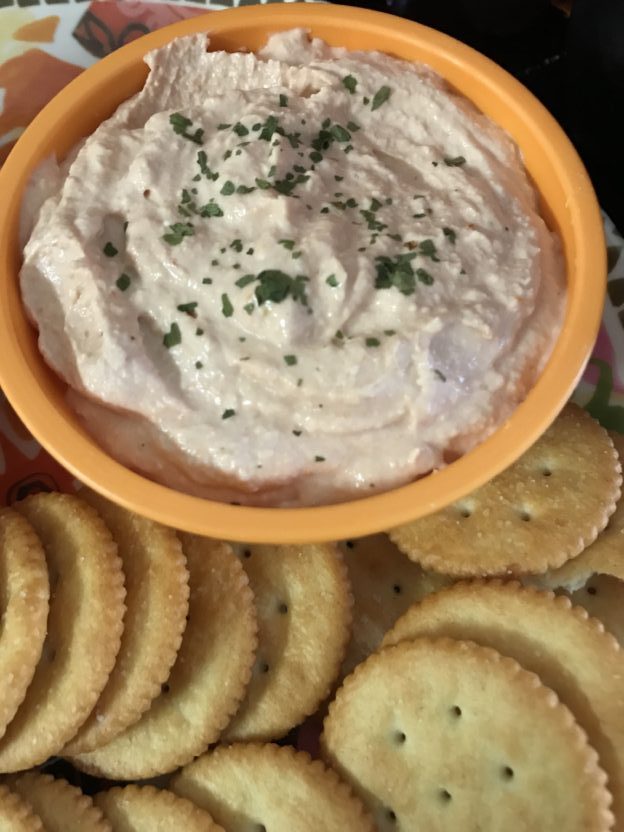 Ingredients:
8 oz softened cream cheese
½ cup Salsa (or more if you want a brighter color and flavor)
Cilantro for garnish
Ritz Crackers
Directions:
Blend ingredients together and add to your favorite dipping bowl. As I mentioned above if you want to have a brighter dip with a bolder flavor you can add more salsa. I was really happy with how this one turned out. My mouth is actually watering as I type this. LOL easy and delicious. My two favorite words! Now on to the sweet dip!
SWEET DIP
It's sweet time ya'll! This one is so good and I'm so happy with how it turned out. I totally pulled it out of the air. If there is a dip like this out there already, I promise I didn't know! We've got a jar of fluff that needs to be used so I was like.. "Why not?!"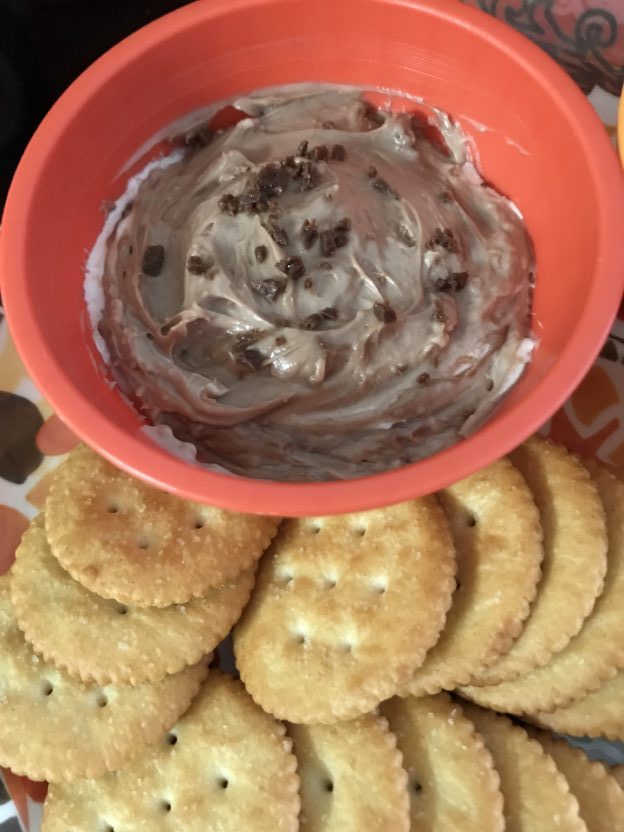 Ingredients:
8 oz softened cream cheese
¼ cup marshmallow fluff
1 tablespoon hazelnut spread
Pieces of chocolate for garnish sprinkles also work 😉
Ritz Crackers
Directions:
Blend everything together except the pieces of chocolate in a blender or bullet. Or you can fold by hand, but let's make it easier on everyone. Pull the gadgets out for an easier experience and ta-da! That's it. Add it to a dip bowl and add your Ritz Crackers.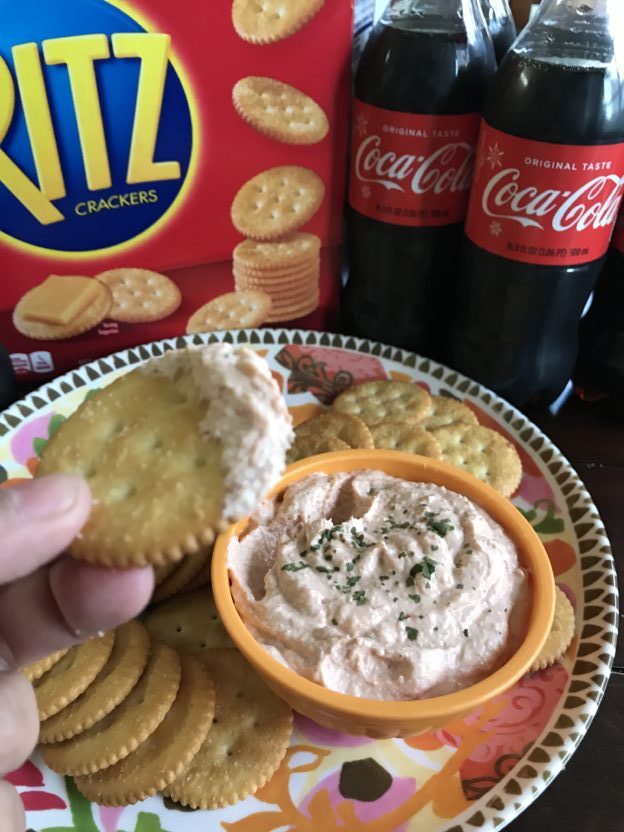 I can't tell you how happy I am with both dips. I'll have to remember to share them again during, anytime you'll be huddle up around the tv with family and friends cheering on your favorite teams! They work well for any time of fun and entertaining, but make sure not to forget your Ritz Crackers to dip and wash it down with a cold Coca-Cola!
Cheers,
Candy