Being a kid these days is harder than it was when I was a early tween/teenager. I'm glad that I had the foresight to make good choices and all I can hope as a parent that my children take in my advice so that they too will make good choices in their lives. It was a pleasure to meet Rowan Blanchard during our press junket for Disney A Wrinkle in Time. Thanks to Disney for this amazing opportunity, all opinions in the #WrinkleInTimeEvent series are my own. When Rowan Blanchard walked into the room, her style and confidence radiated and she looked like someone I'd follow if I was a teen.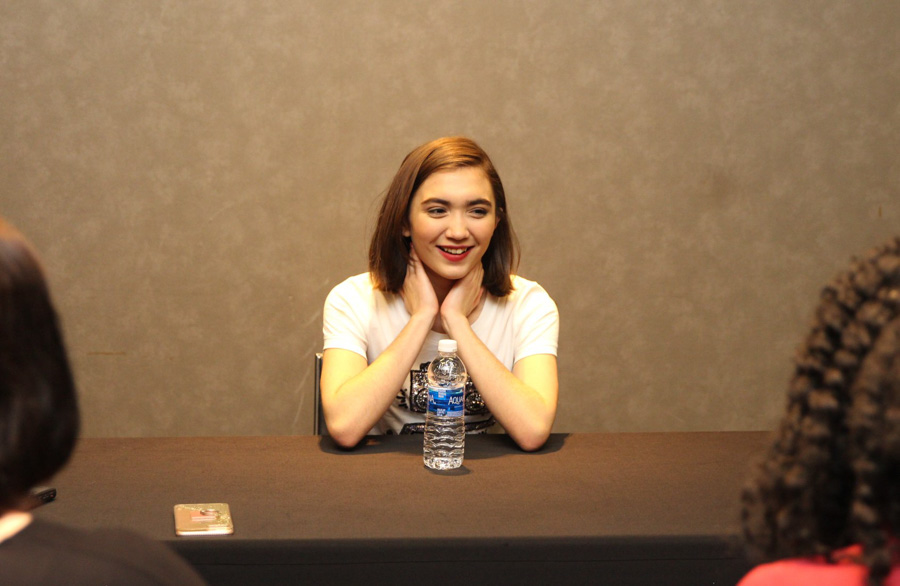 The Role of Veronica Kiley  
Rowan is a child actor and has been acting since the tender age of 5. She portrays Veronica Kiley in Disney A Wrikle in Time. If you've not seen the film yet, spoiler- Veronica is the mean girl. But not only is Veronica the mean girl, she's vunerable and full of insecurities on the inside. The importance of Rowan's character is that while life might be Instagram beautiful a lot of young ladies and children suffer from the same insecurities and are shamed to talk about them. We ask Rowan what it was like to play the mean girl, here's what she had to say:
"It was definitely different for me. I felt like I was doing it in this way where it wouldn't be, minimized to just a very stereotypical mean girl role. I really trusted Ava to make a character that felt complex and more than just a mean girl. I think there's a lot of layers to Veronica that we get to see throughout the film. You guys saw it? There's a lot of different parts to her that you sort of see as the film unfolds where she's more than just the bad girl or the mean girl, which was a relief.
"I'm not sure if I realized anything specifically through Veronica. It definitely made me aware of how the bully is always the person who's hurting so deeply inside, which is such a stereotypical thing to say but very true. And I think we see that in one scene with Veronica – the layers of her body insecurities and all of these things that are very, very real, that teenage girls sort of access every day. One thing that I definitely learned so much through filming this was Ava let me shadow her as a director. I learned a lot just about kind of what I want to do later in my life through Ava."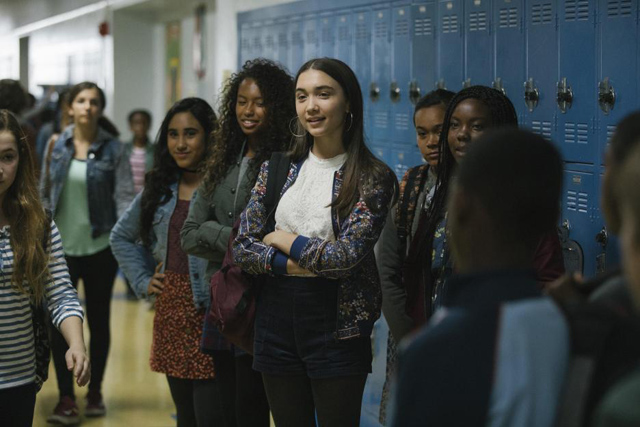 Photo Credit: Disney
Time on Set 
Her role in the film, while small it really is very impactful. When she wasn't being Veronica Kiley, Rowan had the opportunity to shadow Ava as Director and learn the ins and outs. She shared some of that with us and how much it meant to her.
"I mean, I got to work Ava. But seriously, you guys, her magnitude as a person is so overwhelming. And just the idea that this woman has worked so hard and still remembers everybody's name. Like, that was the one thing that I realized so much on working on the same side as her is she knows the entire crew by name and just being able to follow this woman who's so loyal to everyone around her and so giving and wants to not only succeed but wants to bring people up with her, it was so incredible.
An extraordinary young woman with immense talent and so much more to see from her. Make sure to pick up her newly released book "Still Here." A great read for teens.
FOLLOW THE SHARES, COMMENTS AND NEWS ON SOCIAL FOR DISNEY A WRINKLE IN TIME ON FACEBOOK,  TWITTER, INSTAGRAM AND VISIT THE OFFICIAL WEBSITE HERE