Who would have thought we'd still be worried about COVID-19 in October of 2020?! But yet, here we are friends. Like much of the year, Halloween will also be different and less normal. If you're a See's candies fan like we are, you'll be happy to learn about safe Halloween activity ideas from See's Candies! Using some of their best-selling candies, you can read below the games and activities the teams from See's have decided to share with us all. I for one am excited for the sweet ideas thanks to See's Candies! You all know how much I love Halloween and sharing Halloween goodies!
The Curse of Blackbeard's Treasure 
Avast, ye mateys it's Halloween again which means it's the perfect time for a spooky, Halloween-themed treasure hunt. Hide caches of your favorite See's Candies around the house, the yard, or the neighborhood and provide clues for finding the next box of loot. The clues can be fun puzzles, word-games, limericks (G-rated of course, this ain't Tortuga). Or create your own fun way of keeping the action moving. If you have little kids, create an authentic-looking treasure map for a swashbuckling time!
Automo-BINGO!
Halloween is the start of the great home decorating season where neighbors try to outdo each other and have the spookiest house on the block. Since trick-or-treating may not be an option in your area, you can still participate in the monster fun by checking out the haunted houses nearby from the safety of the family car. Create a set of BINGO cards consisting of all the outrageous, slightly terrifying, but always hilarious decorations to be found around the neighborhood or around town. Some of our favorites include pumpkins, scarecrows, witches, spiderwebs, graveyards and ghosts! Next, hop in the car and do a tour of the neighborhood to try and find items on your card. Extra points if you honk the horn at the first BINGO!
The Last Zoom Window on the Left 
We've all had the same nightmare: it's Tuesday (no, not that), you're on a zoom call with the boss giving the big presentation and realize through your own camera that your kids have gotten into the finger paints, your husband has somehow burned a turkey sandwich, and the dog took a mud bath and is drying herself off…on the carpet! Oh, whew. Just a dream. Why not make video calls a different kind of nightmare fuel with the most epic scary story competition ever, but do it over a video call? Have everyone turn out the lights and illuminate their faces solely with flashlights to set the mood. Everyone takes turns telling their best, or favorite, ghost story in the hopes of providing a little wholesome fright for each other in a totally safe way. A benefit of this game is that you can sneak more See's Candies when the lights are off! Extra points: for an original scary story.
Give a "Boo Bag" to Your Boo Crew 
Halloween has always been a holiday best shared with your pals, so this year, why not spread a little spooky cheer throughout the neighborhood by anonymously dropping off "Boo Bags" to your entire Boo Crew. See's has you covered here with their fully decorated bags of sweet treats. Have the kids decorate some of See's free downloadable coloring pages and slip it inside the bag for a handmade touch. This can be a fun, simple activity for kids to do during those cool autumn evenings and it will add a little fun for whomever you deliver it to as they try to guess who is their secret Halloween benefactor. And who doesn't love a little surprise chocolate?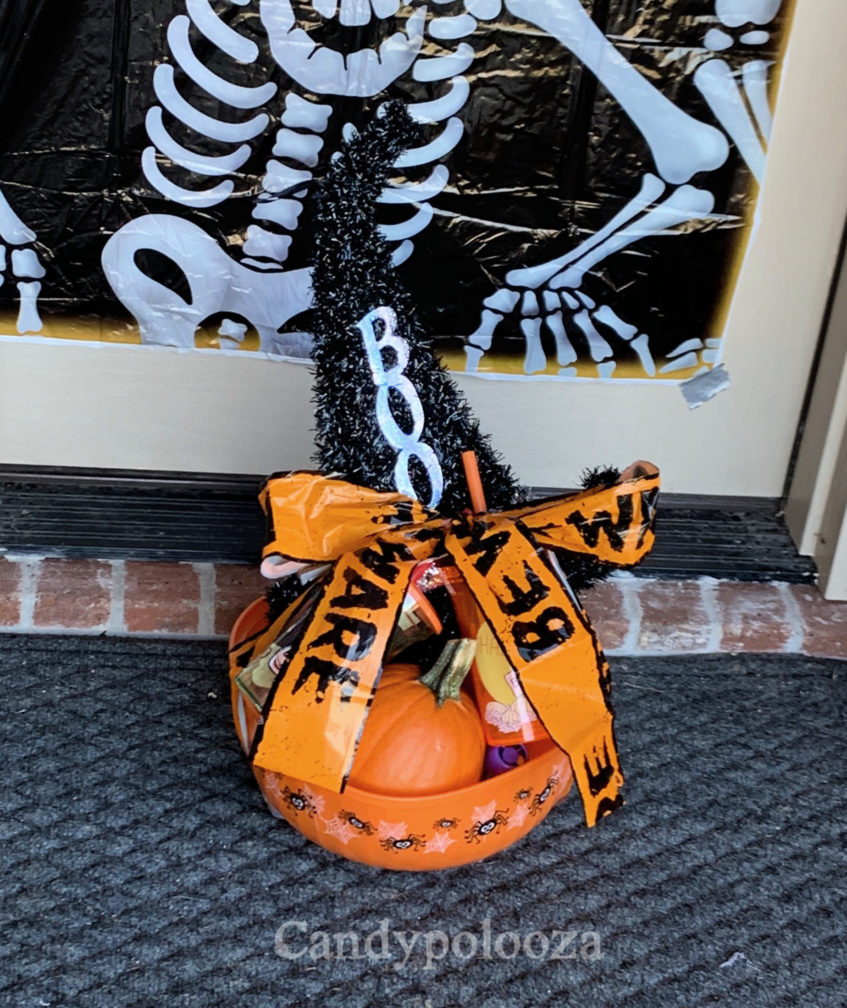 Trunk-or-Treat
Sure, trick-or-treating house to house may be out of the question this year but no one ever said you couldn't trick or treat car to car. It's called Trunk-or-Treating and it predates COVID but happens to still be a terrific alternative. Simply have all those participating park their cars trunk side out with their Halloween candy baskets safely stowed in the trunk. Small Quaran-Teams can still have the feeling of trick-or-treating without knocking on the door and interacting with any monsters, oops I mean neighbors.
Question:
Which Halloween activity will you enjoy with your family?!
Cheers!
Candy