How many of you have done this? Walked by the this part of the grocery store and said, "Um ain't nobody got time for that!" I'm not going to lie, I have as well. But if you are looking to save some money the bunch is the best purchase you can make. Here's how you can save money by preparing spinach at home!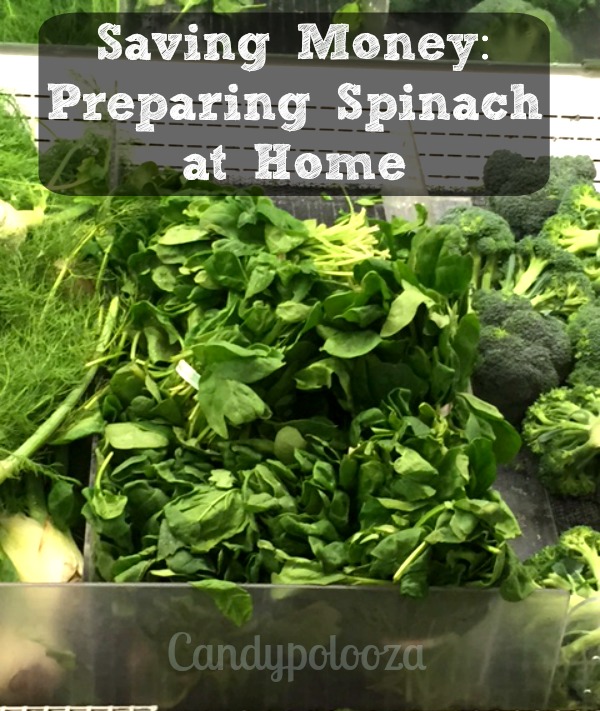 Go ahead and pick the spinach bunch you like best and grab your salad spinner! *Using the salad spinner to dry the spinach after we wash it will extend the freshness of the spinach!* It will outlast the bag of spinach by two weeks! –That is my experience.*
Pull the spinach bunch apart and chopping off the long stems. You can leave them but I like them cut back some.  Wash the spinach in small bunches to make sure each leaf is free of dirt and debris. Then throw each bunch in the salad spinner. Spin it until it's as dry as you can get it.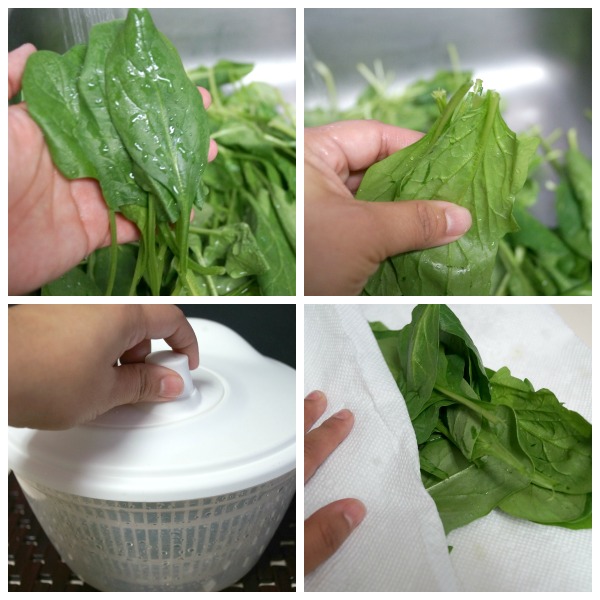 Finish drying with a paper towel then place in a plastic container.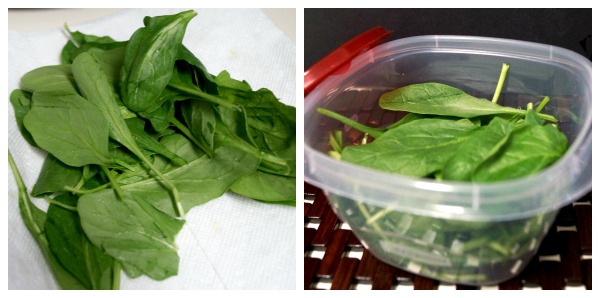 *It doesn't have to be completely dry but it helps to be as dry as you can so it doesn't mold quickly.*
Pretty easy right? Honestly it took me about 25 minutes. Not long at all. I was really dreading how long it was going to take me but was happy that it wasn't a long drawn out thing. Fast and easy and you'll save money buying it in bulk versus buying from the bags. In the bag it's jam packed and if you don't use it fast it will wilt and go bad. There's nothing worse than a strong stench of spinach after it's gone back because you forgot about it in the crisper. Oh am I the only one that has done that?! Not anymore!
Question:
Do you buy in the bag or buy in a bunch?
Candy