Are you ready for the next chapter of Maleficent and Aurora's story? Sleeping Beauty is one of my all-time favorite Disney animated films. If I had a girl, her name might have been Aurora- that's how much I love it. I was stoked to see Disney create Maleficent back in 2014. Angelina Jolie was perfectly cast in my opinion and guess what?! Disney has just announced another part of the story. See Disney's Maleficent: Mistress of Evil Teaser Trailer!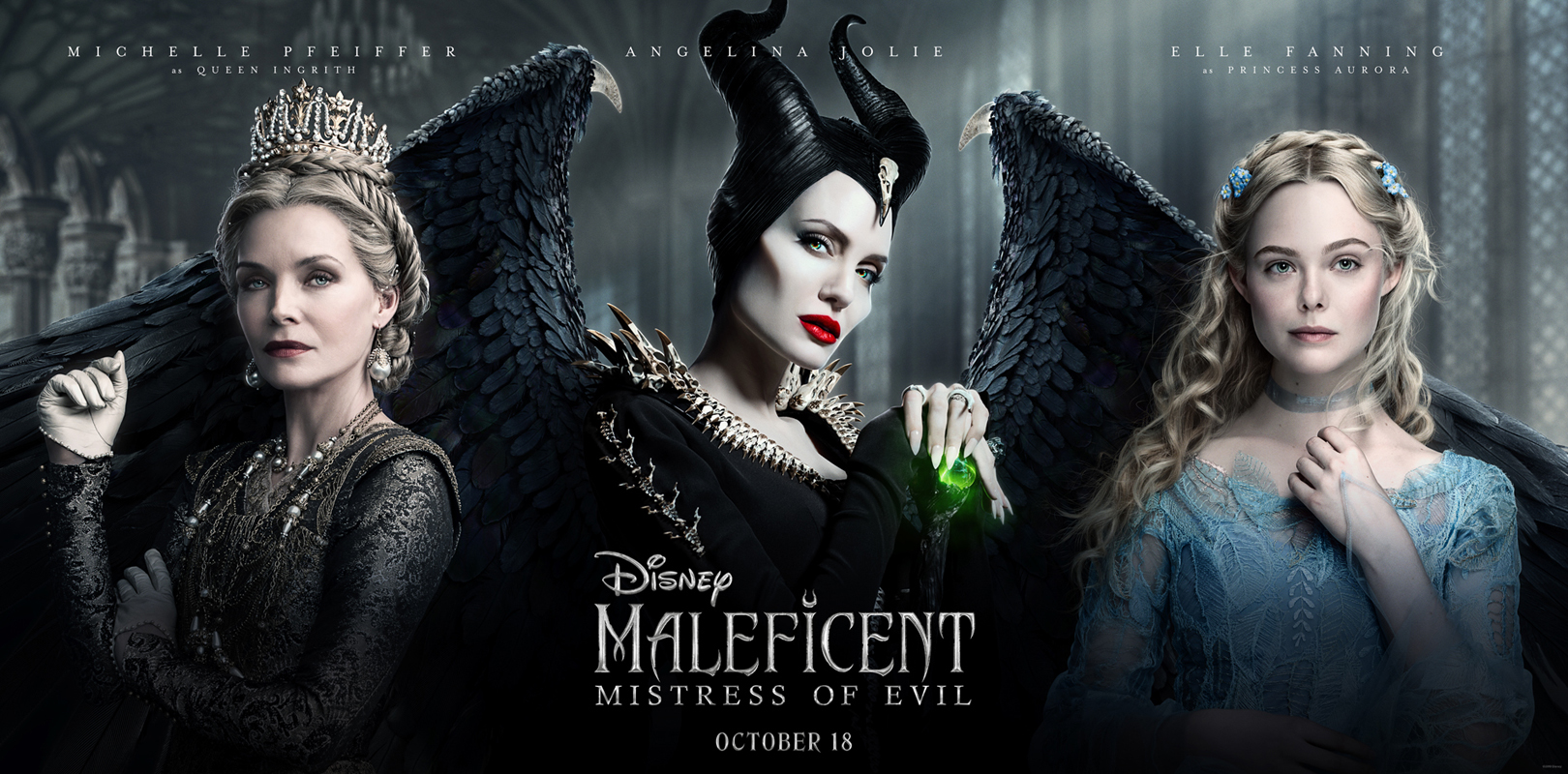 Watch the trailer now!

My Thoughts on The Trailer
The trailer looks incredible. Magical, full of action and the classic Maleficent totally comes to life again. The dark fairy is reclaiming hers and no one can get in her way. "Love doesn't always end well," she says so here the story goes. How do the King and Queen ask Maleficent to take care of Aurora only to "reclaim" her once she's been asked to marry. Queen Ingrith played by the amazing Michelle Pfiffer, per the trailer looks as ruthless as Maleficent if you ask me.
I love how trailers give us glimpses of the film and the characters. While we may feel a certain way about the characters from the trailer, we may find that the characters in the film are either on point or opposite. I can't wait to see the film and hopefully more trailers will be released prior to the film's premiere in October.
Disney Official Boilerpoint
The years have been kind to Maleficent and Aurora. Their relationship, born of heartbreak, revenge and ultimately love, has flourished. Yet the hatred between man and the fairies still exists. Aurora's impending marriage to Prince Phillip is cause for celebration in the kingdom of Ulstead and the neighboring Moors, as the wedding serves to unite the two worlds. When an unexpected encounter introduces a powerful new alliance, Maleficent and Aurora are pulled apart to opposing sides in a Great War, testing their loyalties and causing them to question whether they can truly be family.
Make sure to follow all of the buzz on social:
Facebook: Facebook.com/Maleficent
Twitter: @Maleficent
Instagram: @DisneyMaleficent
Tell me your thoughts on the trailer! It's going to be incredible!
Cheers!
Candy